How To Polish and Care for Brass Jewelry
Pinkoi is Asia's leading marketplace for buying and selling independent design. Discover beautiful design products to decorate your lifestyle. Whether you're buying for yourself or someone special, Pinkoi is the ultimate gift shop for buying unique presents!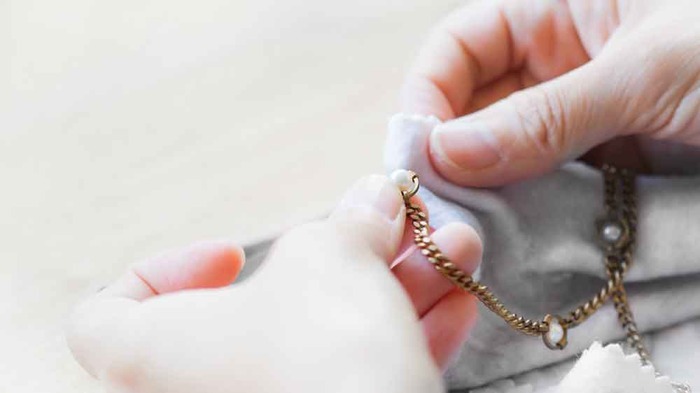 "Simply putting on a piece of jewelry would make my day," a friend once told me.
It used to be colors—wearing colors used to make me feel good about myself, but the workplace really limited my outfit to just a few pieces. So jewelry became my best friend; I had the freedom to express myself through jewelry.
Does jewelry work the same way for you—giving you freedom and self-expression? Jewelry can be our lifelong friend when taken good care of. Just as clothes get dirty, jewelry also gathers dust and dirt when touching our skin, sweat, oil, perfume and makeup. It gets tarnished, turns brown and becomes harder to restore to its former glory. However, like life itself, with regular cleaning and wiping, they're likely to shine and last for a very long time.
We hope your jewelry can serve you faithfully, so we've listed some common questions on jewelry care and provided simple steps that'll really make a difference!
My necklace chain has lost its original shine. What should I do?
Step 1:
Lay your necklace or earrings on a gold polishing cloth, and cover the part you want to clean with a corner of the cloth.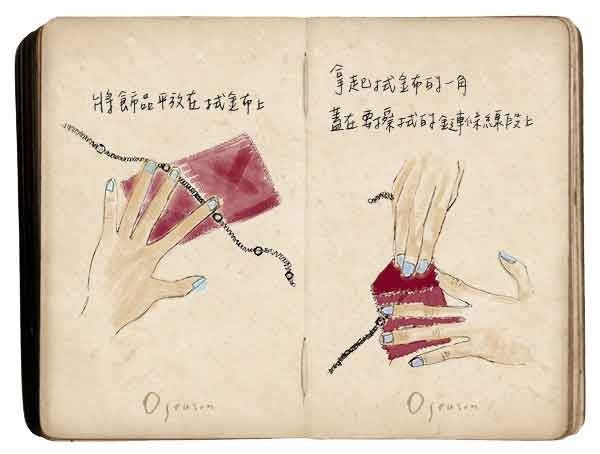 Step 2:
Rub the cloth back and forth on the part that needs cleaning. You can also hold them in your hands for some extra strength.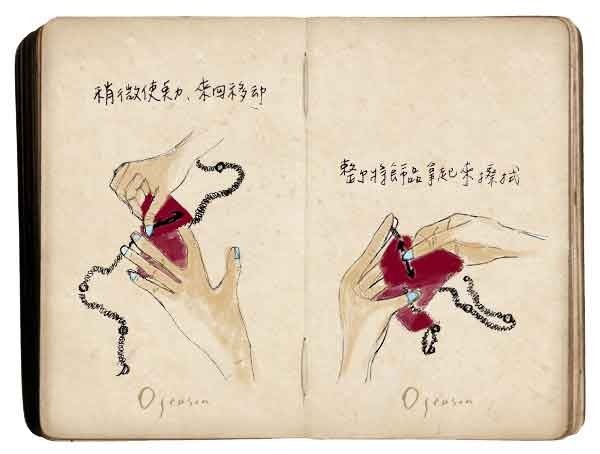 The clasp is dark and tarnished. What should I do?
Hold the clasp between your fingers as shown below, and rub it against the polishing cloth. It will look as good as new!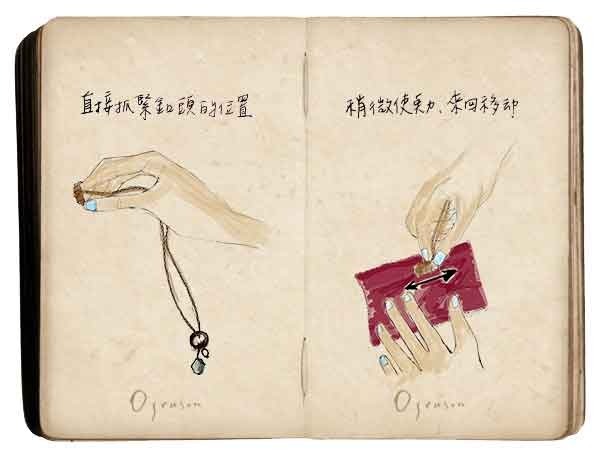 Where can I get a polishing cloth?
Polishing cloths are available for purchase at most online and physical jewelry stores. A Town Talk polishing cloth also comes free with any O Season purchase!
2 Things to Know about Polishing Brass
1. Polishing cloths are reusable! They become dark and look dirty after wiping, which is natural, so don't put them in the washing machine!
2. Brass is a softer metal and therefore more fragile, especially inthin chains. That's why we use electroplated karat gold thin chains for better durability, which we don't recommend wiping because if the electroplated gold comes off, so does the protection from tarnishing. Our thicker chains and clasps are usually not electroplated and will tarnish. You can wipe it with polishing cloth or maintain that unique vintage look.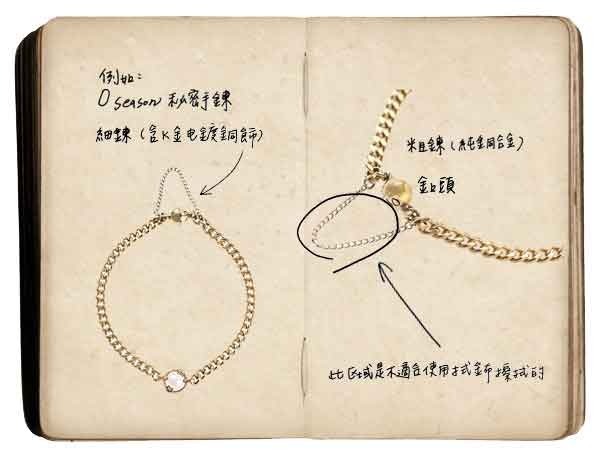 We at Pinkoi always cite the bloggers, designers, and content creators whose ideas we post. Any missing credit is unintentional and will be corrected upon notice. If you wish to share our content for personal use, please do so under these conditions:
Give Pinkoi credit and include a direct link to Pinkoi.com.
Must stay true to the original article; no word, picture, video and logo can be altered or added.
Read full ethics policy