Featured Shop | Mamie Bag
Pinkoi is Asia's leading marketplace for buying and selling independent design. Discover beautiful design products to decorate your lifestyle. Whether you're buying for yourself or someone special, Pinkoi is the ultimate gift shop for buying unique presents!
Surrounded by mountains, elephants for ride, and tropical fruits, Chiang Mai is a cultural city bustling with visitors. Noticing that travelers like to wear as the locals do while in town, designer Mint Lomo came up with locally woven textile bags to match local traditional clothings. Let's find out how she brings traditional weaving into creative bags!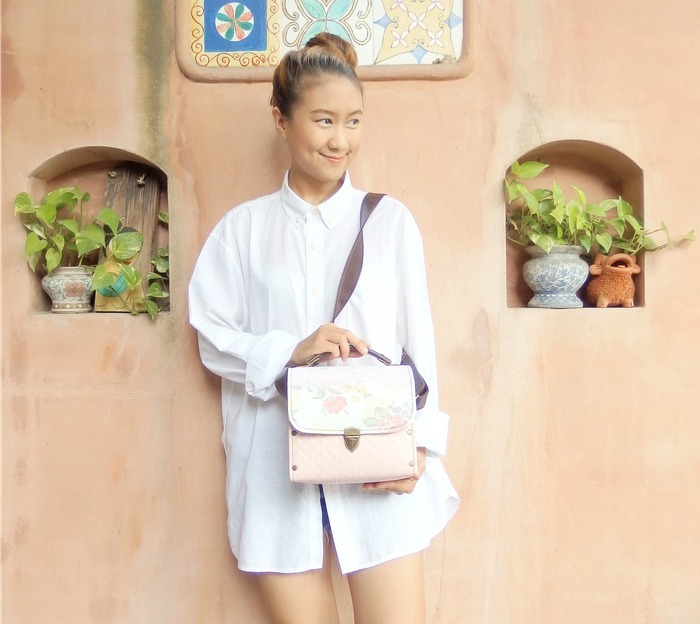 Tell us about Mamie Bag.
Mamie Bag literally means "mom's bags." My mother is my major inspiration in designing beautiful products. I pay attention to every small detail as if she were sewing the bags. Mamie Bag is about applying local woven textiles to handmade bags. Most shapes and patterns are for women, but we also have bags for men.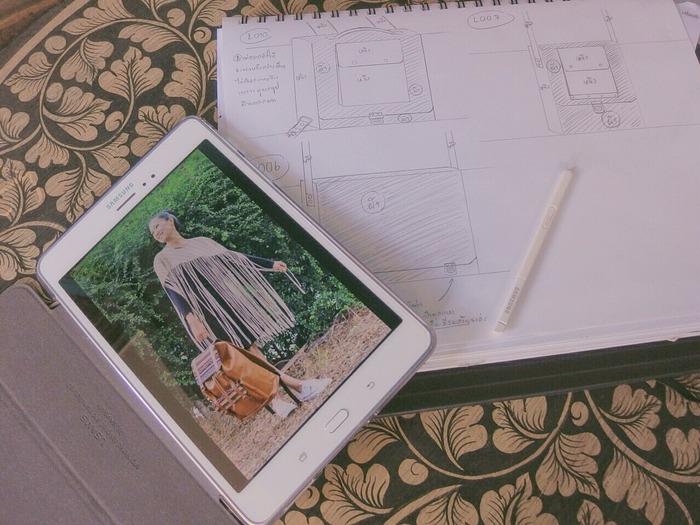 What is special about Mamie Bag?
Mamie Bag is inspired by local woven textiles, which are usually used to make shirts, dresses, and hats. Using them to make bags is not as common, but I have tried that and it went very well!
I mostly make backpacks and hard-case bags. Backpacks are great for travelers, who need a lot of space and durability. Hard-case bags are good as camera bags. They are made with hard foam to make it stable, hard and durable.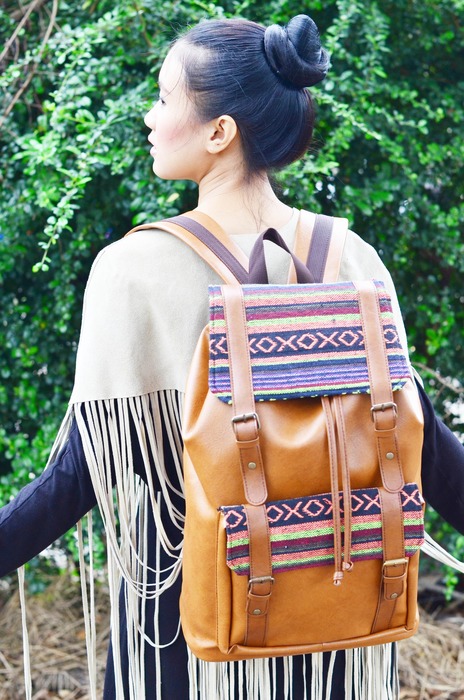 I pay lots of attention to material selection and production, because it's important that the customers get the best quality bags.
Why do woven textiles inspire you so much?
Woven textiles are my favorite materials: they feel soft, but are strong and durable because of the weave. I use them with other materials such as leather, plastic cloths, and sackcloths. Recently, lots of new textile designs have been popping up around here. Some are modern and some are traditional, but they're all unique and beautiful. I'm always imagining how I can turn them into beautiful bags.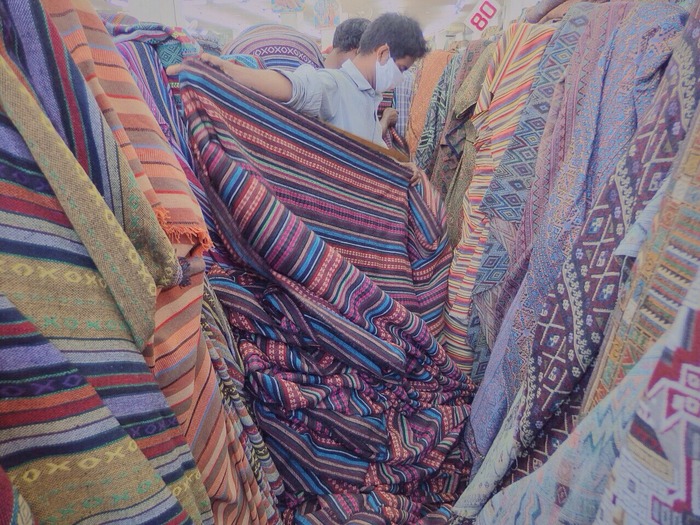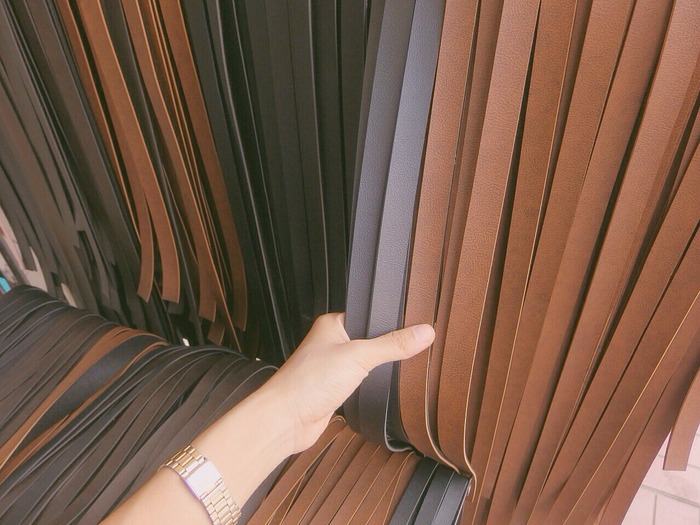 When I need inspiration, I will go out for photography or take a long trip to see new places and meet new people. I also love taking photos of the mountains and ancient ruins in Chiang Mai. New things often show me new ways to work and create.
What does design mean to you? What are your favorite designs?
I personally think that design is to create the best new solution to fix errors and weaknesses from the past. Sometimes I come up with designs the tailor couldn't make, and then I need to adjust and fix the problems.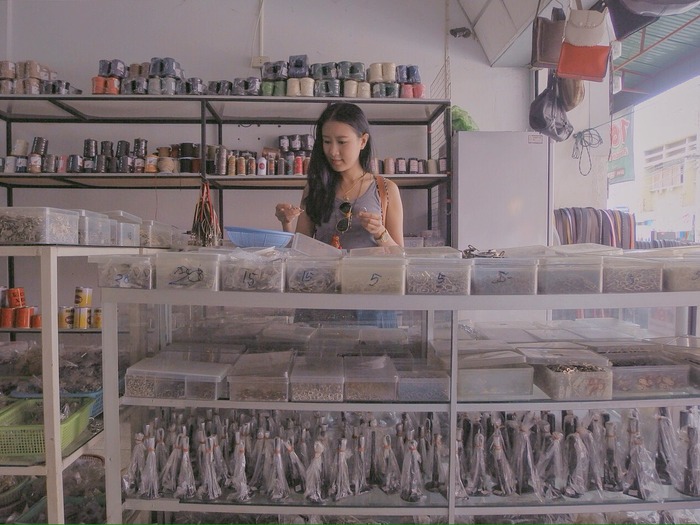 I love backpacks because I love traveling and carry a lot of stuff. A backpack can always fulfill my needs. Contemporary textiles adapted from traditional textiles are the classics: they look primitive and vintage. They are never out of date.
Please offer some words of wisdom to up-and-coming designers.
New things always have roots from the past.
Look within your homeland and try to discover how you can breathe new life into existing things. If you are short of inspirations, go out and travel, because good ideas appear when your brain and mind are clear and fresh.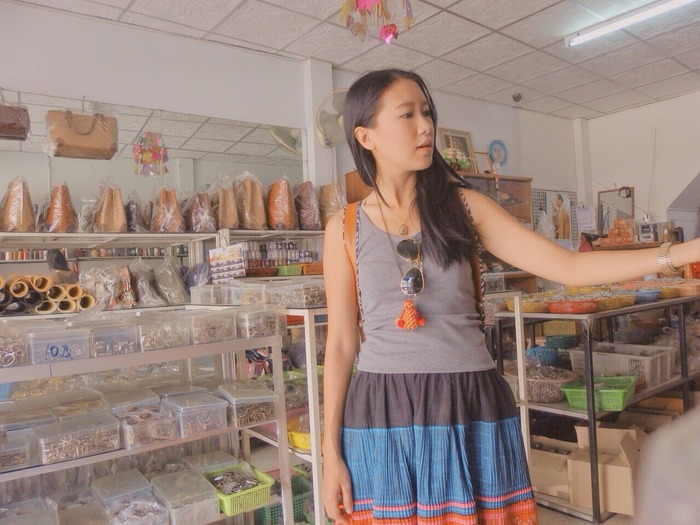 Colorful and traditional, yet modern and functional, Mint delights travelers of all kinds with her imagination!
Go places with original bags!
► ► ► Featured Shop | Leatherwood
► ► ► Designtrepreneur | DYDASH
► ► ► Designtrepreneur | Jomu Studio
We at Pinkoi always cite the bloggers, designers, and content creators whose ideas we post. Any missing credit is unintentional and will be corrected upon notice. If you wish to share our content for personal use, please do so under these conditions:
Give Pinkoi credit and include a direct link to Pinkoi.com.
Must stay true to the original article; no word, picture, video and logo can be altered or added.
Read full ethics policy