Designtrepreneur | Wolf Tea
We want tea culture to be a natural part of the everyday for young Taiwanese, a natural part of social gatherings and time spent alone. It's the only way Taiwan's rich tea culture will stay alive and thrive.
Wolf Tea co-founders DY and Arwen envision a tea renaissance among the younger generation—one that's not limited to Taiwan. Step by step, they are revitalizing Taiwanese tea for the world to taste and savor.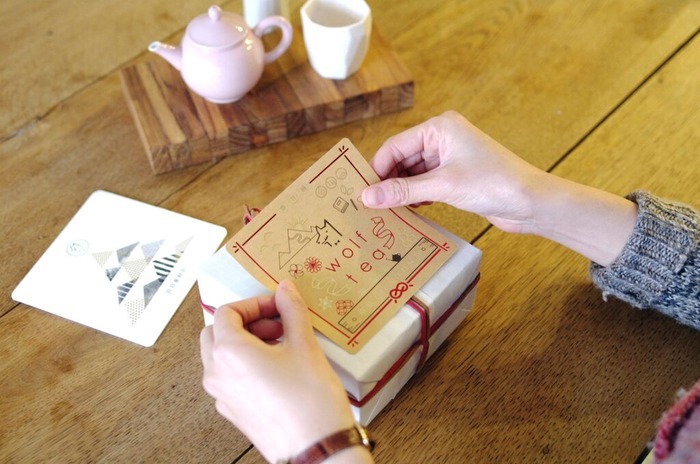 The co-founders are an ideal pair: Arwen builds, and DY sells. Previously a project manager at an international corporation, DY is a sharp analyst with broad perspectives. Arwen was an user experience specialist in a tech company with tried-and-true design skills. With their experiences complementing each other, Wolf Tea remains strategically lean and is growing steadily even with limited resources.
Before DY was an entrepreneur, a family member was diagnosed with Alzheimer's disease. Realizing how precious life is, he came to live the motto, "Make everyday count." One day, he went on a tea tasting trip with Arwen and Arwen's father in Alishan, the main high-mountain tea-growing region in Taiwan, and was amazed by the depth of tea aromas and aftertastes. Since then, he shared Arwen's passion in reviving tea culture among young Taiwanese generation. Dreaming big and starting small, they began learning every detail about tea, and started building the business with logos, packaging, and website.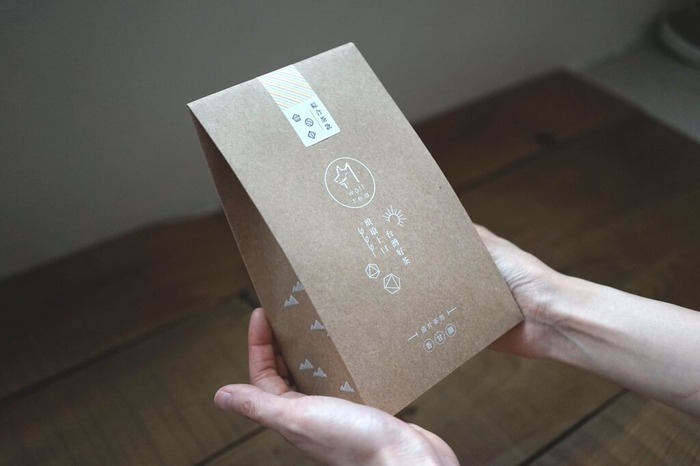 Are you curious about how far they've come and how far they're willing to go? Let's find out!
1. When did you choose design as your career? What motivates you to continue this path? 
We've been in the industries, so we knew that growing a brand is a long-term commitment.
Building a great brand requires devotion and no looking back.
 We work closely—Arwen on brand identity, and DY on business development. Growing Wolf Tea is very challenging, but it's the challenges that prove our passion and determination for our vision.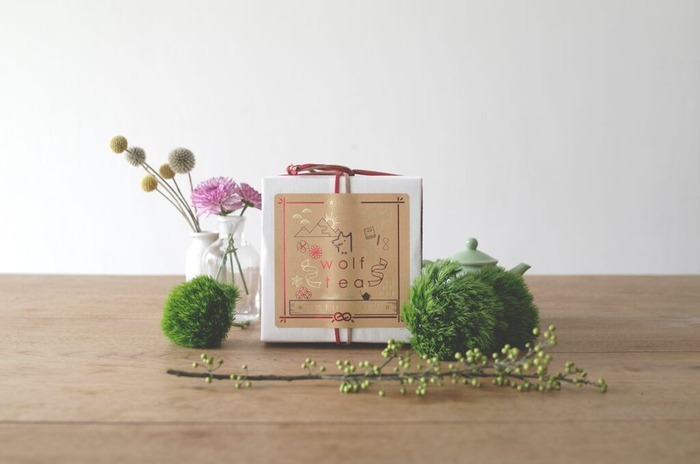 The support of our customers and business partners means everything to us. They make us realize the harder we work, the more we can make a difference in the community and in the world. People who's never brewed tea before started practicing it. Some changed their opinions and even their way of living. It is very exciting and makes us so motivated to make more good things happen.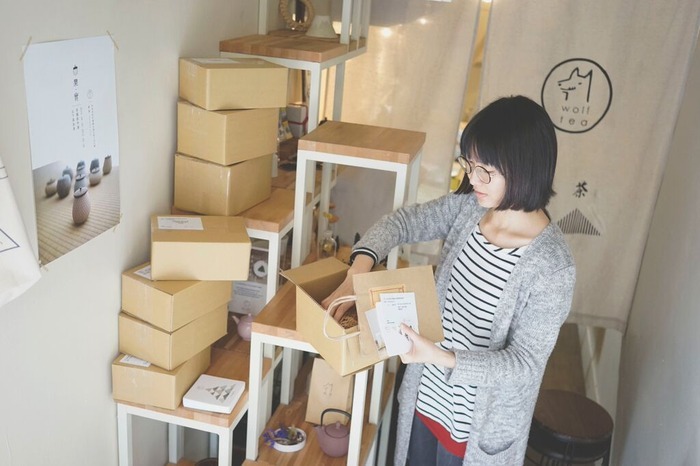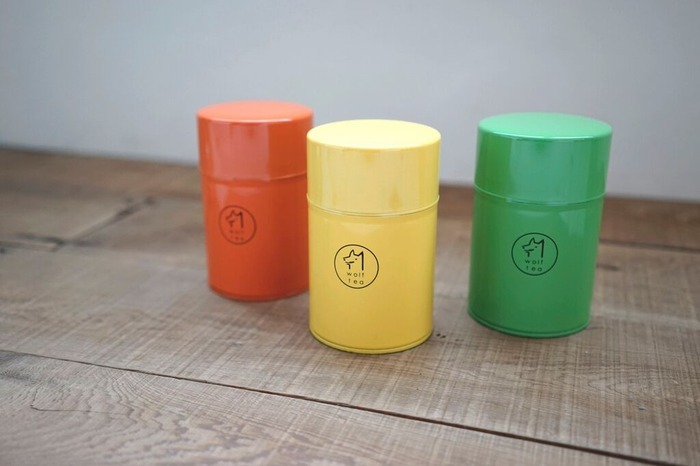 2. What's the greatest fulfillment of running your own business? 
The greatest fulfillment comes from making an impact: inspiring more people to appreciate local Taiwanese tea, and develop a tea culture of our generation.
Once at a fundraiser event, a man almost teared up when he tasted our tea. He said that "tea is the blood of Taiwan," and thanked us for reviving the culture. When we talked about our visions at a craft fair, some students were taking notes and asking to take group photos with us. These kind of interactions make our hearts soar!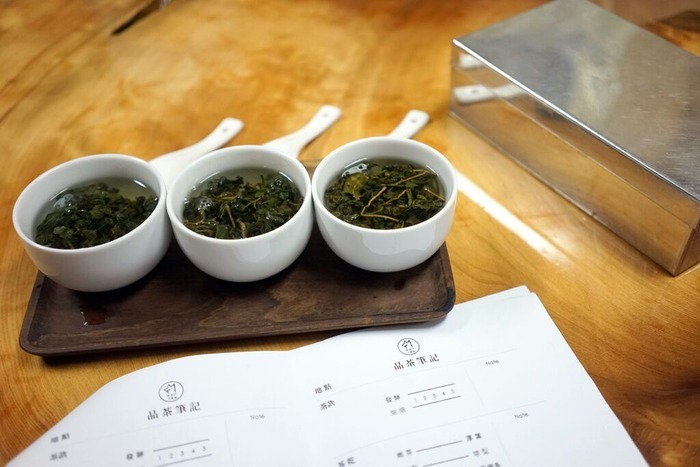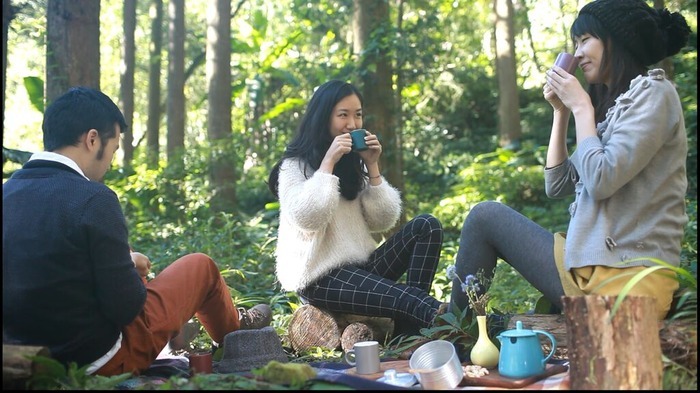 3. What is the biggest challenge you've faced so far?
The biggest challenge was starting the business. Many people were skeptical about the market opportunity, our target audience, and therefore our chance of success. Even our personal decisions to give up high-paying tech jobs seemed unacceptable. The only way we respond to all this is doing the work: understand the market, talk to different groups of people, change directions and keep learning. We got to know tea farmers, sharpened our palates, and refined our product line. Even today, we need to keep working to prove our vision is worth pursuing.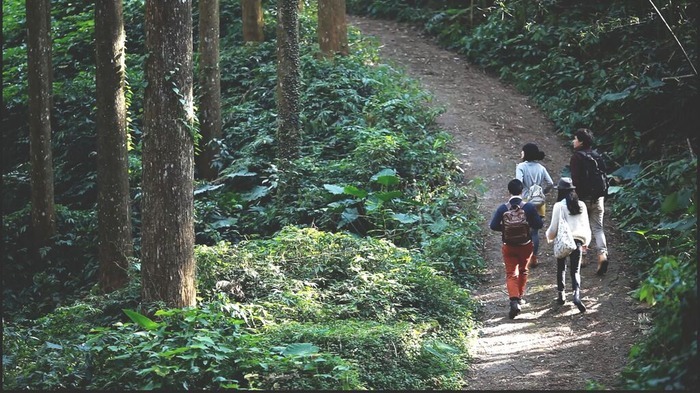 We're lucky to meet many like-minded people along the way, including Pinkoi. After we started selling on Pinkoi, our sales grew, our repeat customers also grew, and new business opportunities kept showing up. The reputation we gained on Pinkoi is one of Wolf Tea's most valuable brand assets.
4. Please offer some words of wisdom to up-and-coming designers.
Design also involves the business side of things; besides product design, people also experience your brand through marketing, strategic decisions and even your business operations. Each and every aspect of your business should reflect the same core values.
You will come across naysayers as you build your brand. Know your numbers and trust your judgement, because no one understands your goals better than you do.
Insightful criticisms come from people who believe in your brand, and they're hard to come by, so you must learn to distinguish noise from truly valuable feedback.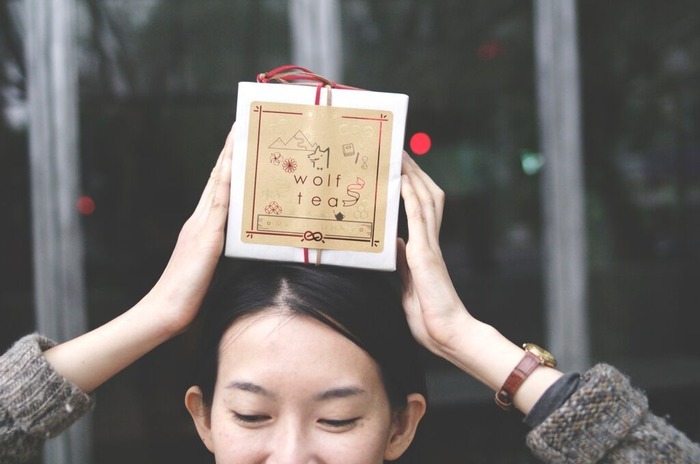 5. Why did you choose to sell on Pinkoi?
First of all, we were happy Pinkoi customers before we became sellers. Pinkoi sets high standards for content and user experience, so shopping here is really pleasant. The second is that they value designers very much, so you find both quality shoppers and quality sellers, which creates a great community. Last but not least, Pinkoi has an international customer base. It's the best way to introduce Wolf Tea and quality Taiwanese tea to the world!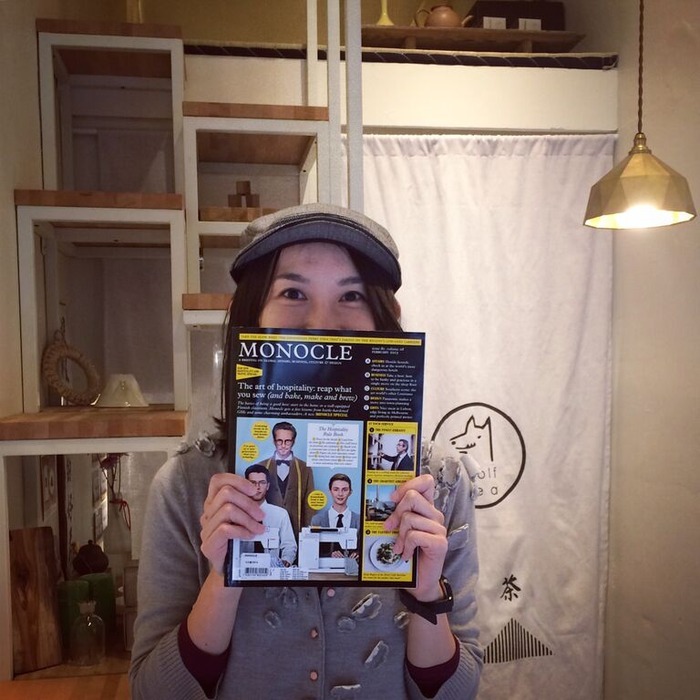 6. How did your brand grow after joining Pinkoi?
Both our brand awareness and reputation saw very good progress. People were learning about Wolf Tea from Pinkoi, and their good reviews led to trusting first-time customers. Also, partnership campaigns such as Pinkoi Popup Goodie really helped us make a good impression, and brought us lots of media coverage. It was a great experience.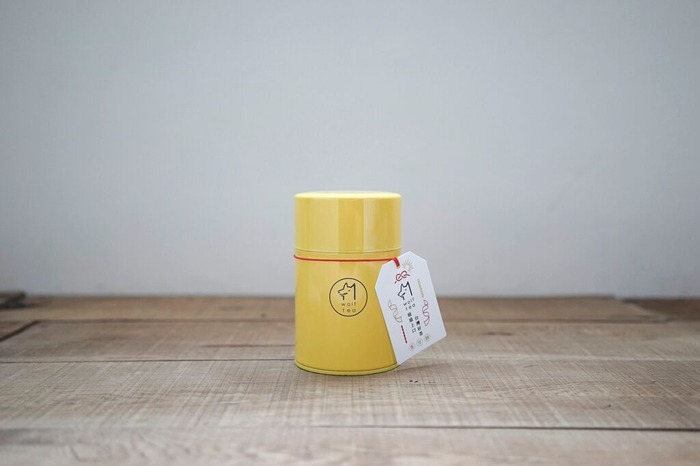 7. What would you like to say to the Pinkoi community?
So many of us can vouch for the differences Pinkoi has made in the design community, so thank you for your hard work and contribution. Let's make things happen!
More designers making a difference!
► ► ► Featured Shop | EARTH.er
► ► ► Designtrepreneur | Daughter
► ► ► Top 10 Taiwanese Independent Fashion Labels
We at Pinkoi always cite the bloggers, designers, and content creators whose ideas we post. Any missing credit is unintentional and will be corrected upon notice. If you wish to share our content for personal use, please do so under these conditions:
Give Pinkoi credit and include a direct link to Pinkoi.com.
Must stay true to the original article; no word, picture, video and logo can be altered or added.
Read full ethics policy