2015 TGHFF Special Feature | Of Cities: The Crow's Egg
Pinkoi is Asia's leading marketplace for buying and selling independent design. Discover beautiful design products to decorate your lifestyle. Whether you're buying for yourself or someone special, Pinkoi is the ultimate gift shop for buying unique presents!
The Taipei Golden Horse Film Festival is here! <2015 TGHFF Special Feature> is Pinkoi Zine's very own watchlist written for design and film fanatics. TGHFF runs between 11/5~11/26 and is Taiwan's most influential film festival. To celebrate, every Wednesday and Friday we'll introduce you a Golden Horse film in one of the three themes: Of Cities, Of People, and Of Colors. Tune in and join Pinkoi Zine celebrating TGHFF!
Last time, we looked at the colors of the movie The Crow's Egg. Today, let's explore the city and dwellings depicted in this film!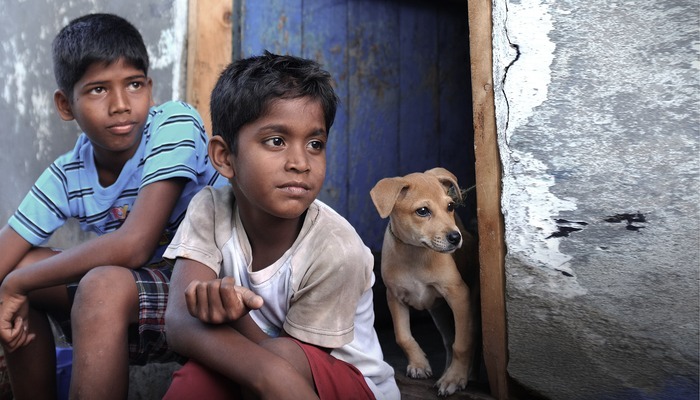 Led by the innocent brothers who call themselves Crow's Eggs, we experience the class division in India not only with a heavy heart but also high spirits.
Told from the perspective of ordinary boys, the movie draws us in along with the ups and downs of the children's everyday life. But this wasn't a lighthearted feel-good story as the boys' happy footsteps led us to believe. In the end, the truth seemed uglier and perhaps much more honest than what we expect from a movie. This film is a gem ever since Slumdog Millionaire brought the world's attention to the complex Indian society.
Where do the boys roam about in their busy days? Let's find out. (Note: spoiler alert!))
Seeds of Hope in the slums of India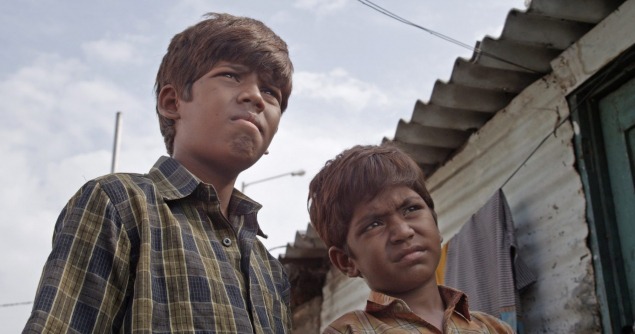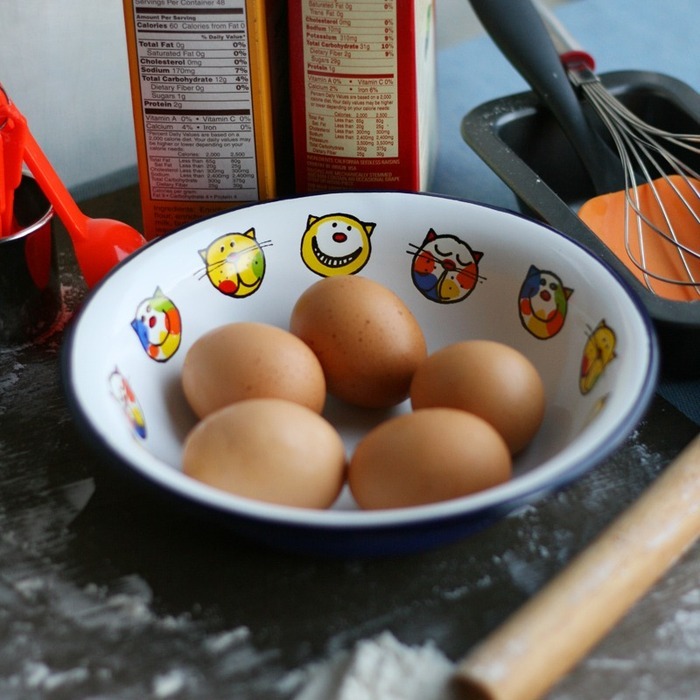 Enamel Dish from Frutti di Nuli
With a small roof over their heads, the boys' family is merely getting by. However, growing up in a poor household seems to make them stronger. Even in the hardest times, they remain positive and determined. They want to know what eggs taste like, and realizing that they couldn't afford it, they find a solution: steal eggs from the crow!
The boys are full of hope and energy, making the most out of their lives, even if that means running around in the poorest slums. They simply try and reach for their dreams—in this case, a pizza dream!
The railway children along dangerous tracks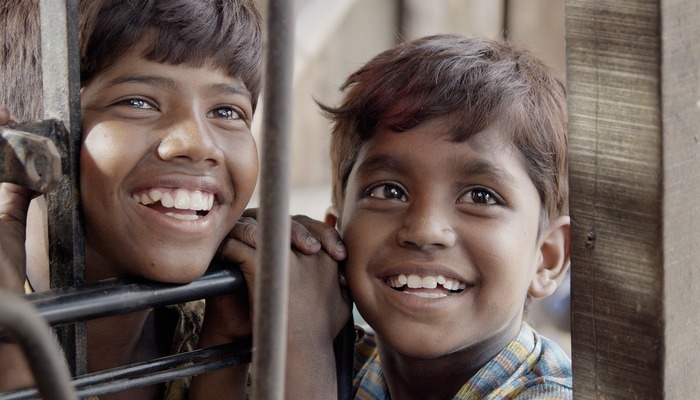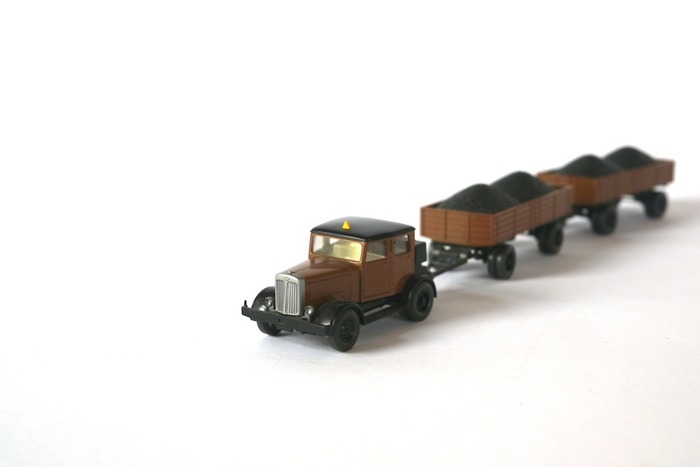 Coal Truck from Kiss & Tell Vintage
Kids jump across the tracks, inches away from the trains speeding by.
The slum boys have a realistic strategy to reach their dream: they are going to pick coals at the train tracks and trade them for money. Even though pizza is expensive, as long as they work hard, one day they can earn enough coins to eat pizza, right……?
In order to taste pizza, the boys are willing to work day and night. They believe the hard work of picking coals will eventually turn into money for pizza. But little did they know the class division is so much more than money—it is the silver spoon they are born without.
Clotheslines in the wind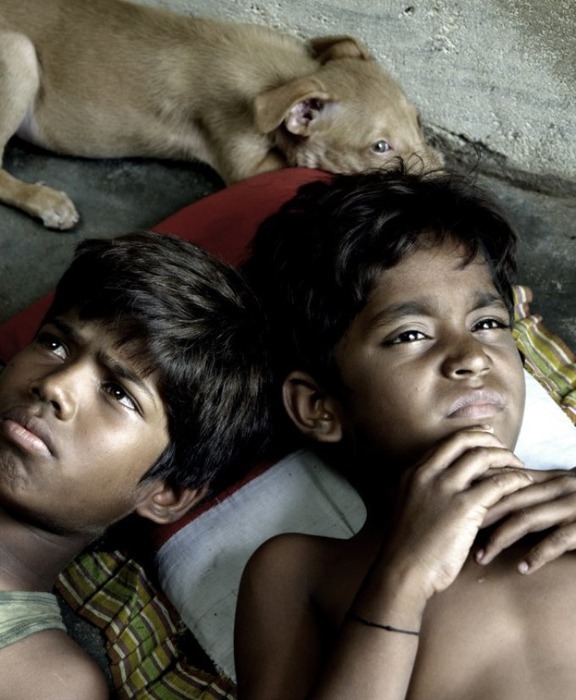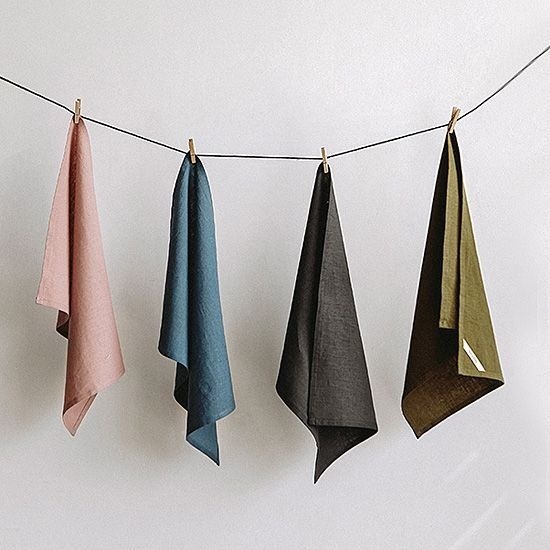 With their head held high and spirits soaring, the boys are ready to claim their fruits of labor: pizza.
With enough coins and an eager appetite, the boys race to the pizza store, only to be kicked out by the police. Before they even had the chance to use their money, their fate is decided by where they're from: the slums.
Most of us take being able to eat pizza for granted, but for the crow egg brothers, privileges like "making an order" and leisurely "waiting" at home are alien concepts. Even money might be the least of the problems. Where are they going to get clean clothes to present themselves in the rich men's pizza store? The old dirty rags flying on the clothesline couldn't give them an answer.
Sleek & modern pizza joint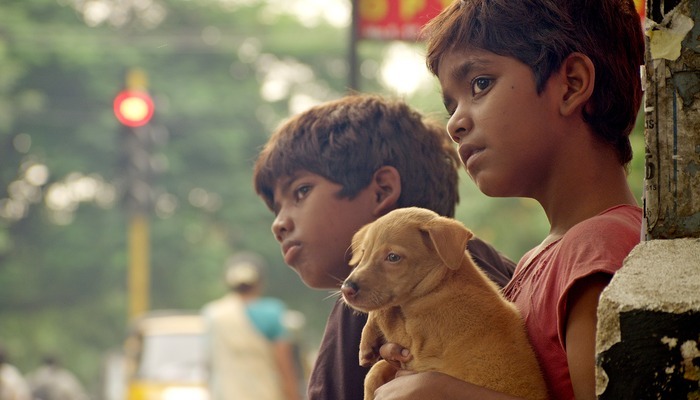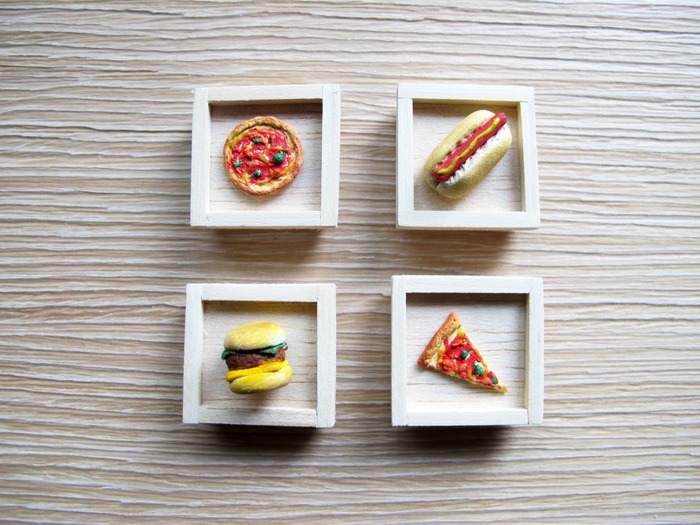 Fast Food Magnets from Orangery
The press and staff line up the store aisle, as if welcoming a national superstar.
After many twists and turns, the boys ludicrously end up in the spotlight where the rich and the powerful are after a piece of the action. Pizza is not just a slumdog's dreams now; it is power play……
Beginning with an innocent pizza dream, we gradually got a realistic feel of how the class division is deeply imbedded in the society. For some, it's simply life as it will always be: working, earning money, getting fed, and getting by. For others, it's politics, social status, money, and power. Do we really know what is going on behind the back of our everyday lives?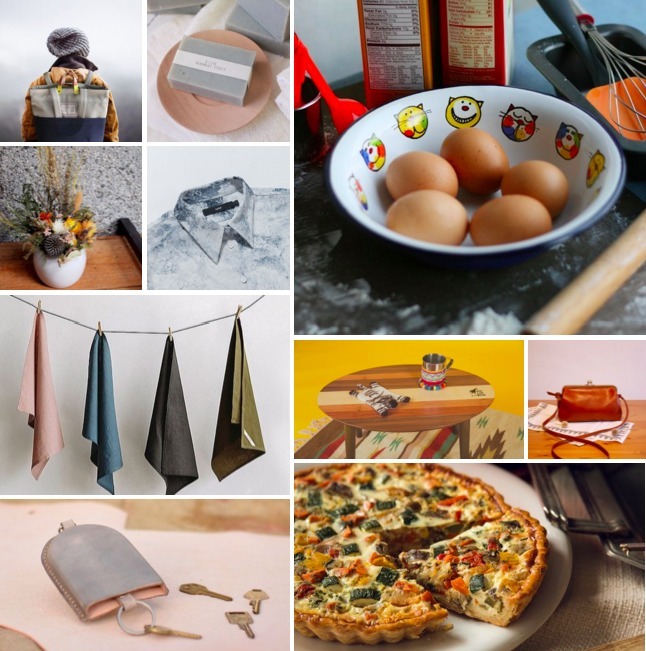 Taipei Golden Horse Film Festival Dates: 11/5-11/26/2015
Visit 2015 TGHFF Official Website
Read from Pinkoi Zine 2015 TGHFF Special Feature:
► ► ► 2015 TGHFF Special Feature | Of People: The Second Mother
► ► ► 2015 TGHFF Special Feature | Of People: Manglehorn
► ► ► 2015 TGHFF Special Feature | Of Colors: Love & Peace
Image Source:TGHFF Executive Committee, LCA
We at Pinkoi always cite the bloggers, designers, and content creators whose ideas we post. Any missing credit is unintentional and will be corrected upon notice. If you wish to share our content for personal use, please do so under these conditions:
Give Pinkoi credit and include a direct link to Pinkoi.com.
Must stay true to the original article; no word, picture, video and logo can be altered or added.
Read full ethics policy