Featured Shop | Chiao's Mini Showroom
Pinkoi is Asia's leading marketplace for buying and selling independent design. Discover beautiful design products to decorate your lifestyle. Whether you're buying for yourself or someone special, Pinkoi is the ultimate gift shop for buying unique presents!
One hot summer day in Taiwan, we arrived at the doors of Chiao's Mini Showroom, where its creators Chiaos and Wendy greeted us warmly. The couple do something very special: they tell stories of monsters of Taiwan, their homeland. In an afternoon's time, we chatted not just about folklores and illustrations, but also their creative process and challenges. Curious about this pair of modern-day folklorists? Make a cup of tea and join us: they've got stories to tell.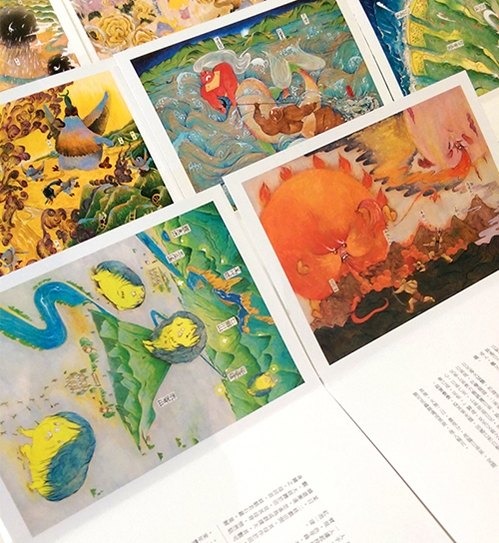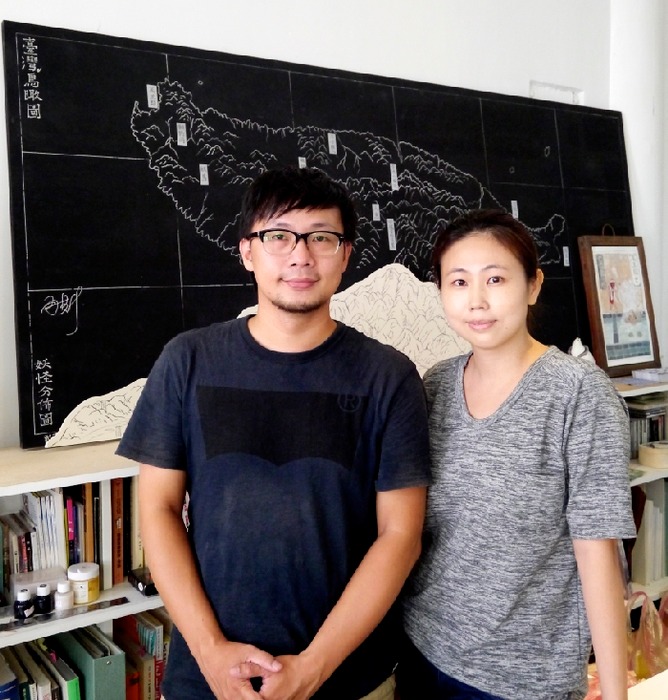 1. How did Chiao's Mini Showroom get started?
Taiwanese Yaoguai Cartography, a volume of folklores and full-page illustrations, is the couple's best-known work. The word yaoguai means monsters and demons in Chinese. Taking from existing legends and inventing their own stories and characters, Chaos sounds like a creative engine for fantasies. The initial inspiration, however, was actually a piece of local news: an old man died at a hot springs because of bizarre temperature changes. The news got Wendy and Chiaos started on collecting more strange news and anecdotes, especially ones related to natural phenomena.
We started with a very simple idea. But once we kept building on it, the idea evolved. By creating art, we hope to keep on evolving and get better too.
Taiwanese Yaoguai Cartography marked a new page in the duo's creative career. After creating so many illustrations and artworks, they developed a vision to connect people to the land through stories. Folklores have strong connection to the environment and people they originate from, and are also the windows to understanding foreign lands. As Wendy and Chiaos collected stories, they also grew a stronger emotional tie to their culture and natural surroundings.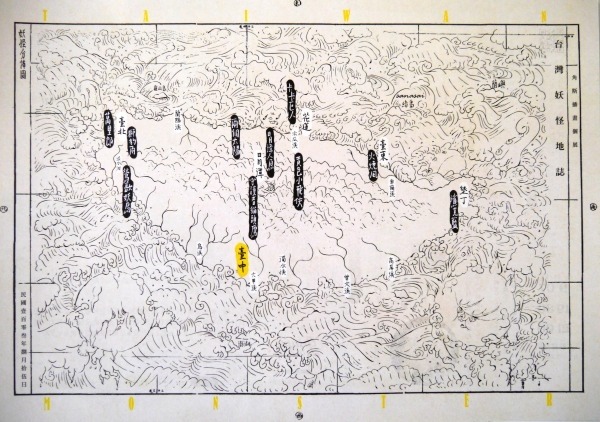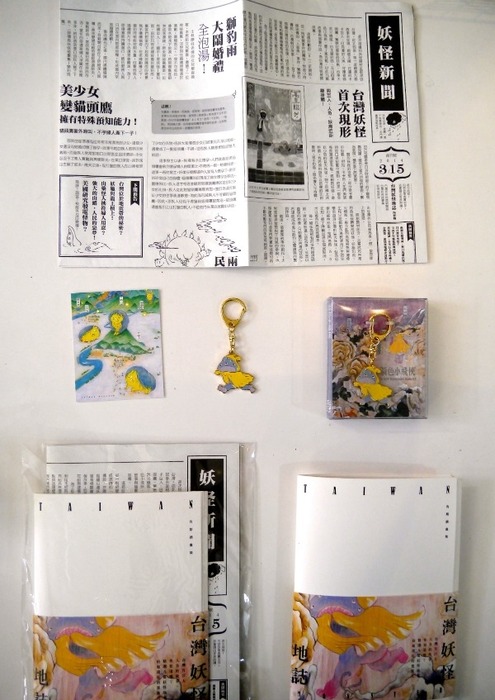 2. What is the biggest challenge you've faced so far?
Thinking hard, Chiaos and Wendy had trouble coming up with examples of major struggles.
We are simply doing things we enjoy, they explained.
Having their eyes set on their big dream, all the bumps in the road are merely incidents, not struggles. Wendy recalled that in Chiao's Mini Showroom's early days, she played two roles: the wife and the manager. She did her job leading directions for Chiaos, the artist, but for a while nothing clicked. They had to keep trying, and finally, yaoguai got both of them excited and ideas began to flow.
"My biggest challenge was probably writing," said Chiaos. "For me, this book was kind of like homework. But it's also necessary work. I have to find my style—style is everything to art and illustration—and doing work you enjoy will help you discover your style sooner."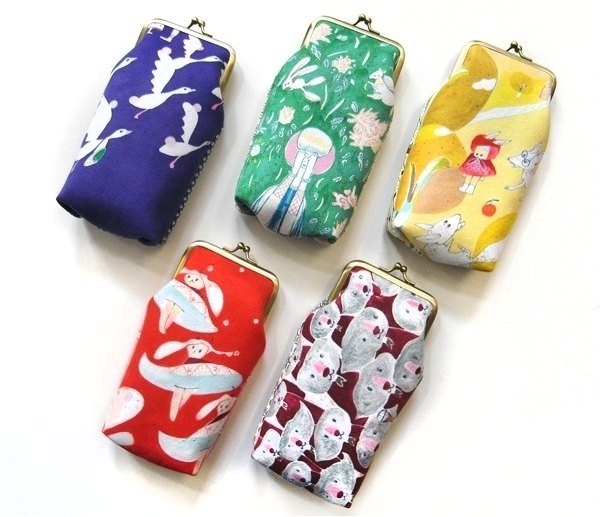 3. What inspires you?
Taiwanese Yaoguai Cartography draws you into an ancient world of Chinese paintings rarely seen these days. Everything from the calligraphy brush strokes, hand-drawn maps and classical Chinese proses (different from the modern Chinese) to Chiaoss' own childhood memories all blend together in these images. Chiaos's father was close to the aboriginals, making trades with betel nuts and cigarettes. Chiaos remembers a monkey that would climb the trees to pick longans for them. The memory slid into the story of Taitung Huoshaofeng, the Taitung locals' way of describing dry, hot wind on the back of a mountain.
Artists are growing conscious of local communities, and that awareness will engage even more people, much like Pinkoi is gathering a community of Taiwanese designers. We might well be creating and recording our generation's own shared memories.
Chiao's Mini Showroom spent two year's time on Taiwanese Yaoguai Cartography, recovering lost tales and planting seeds for new traditions, all through their lively illustrations.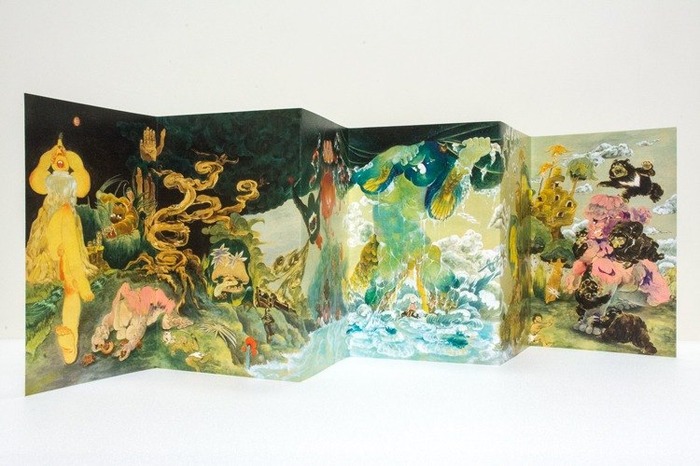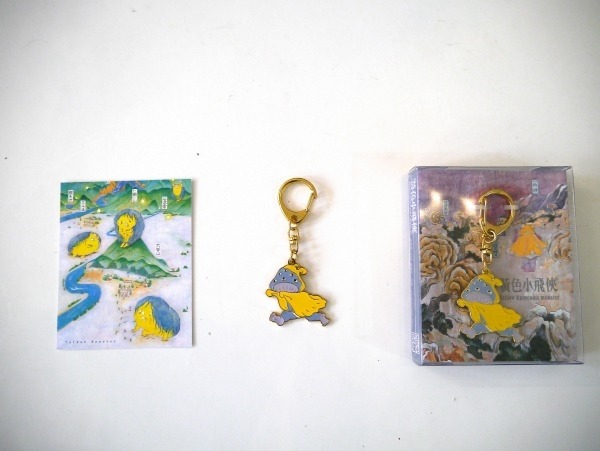 4. Please describe yourself and how you work.
Talking with the couple was a lot of fun: it's surprising how different they are!
I think it's great that we're different. It's how we're able to provide different perspectives and keep on reinventing our style.
Wendy describes Chiaos as a dreamer who is talented in creating vivid characters full of emotions through visuals. As for herself, she's more of a strategist. She designs products that fully deliver the meaning and quality of the original artworks. So you see a dreamer and a strategist working side by side, bringing their imagination to the tangible world.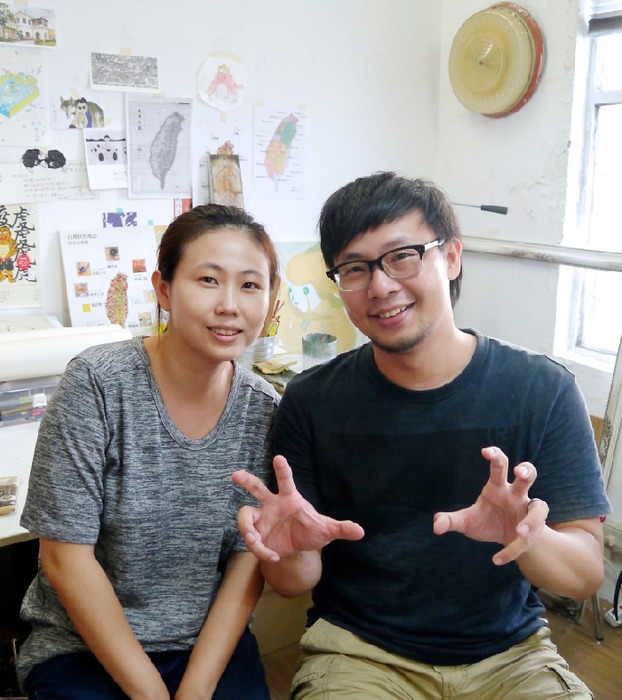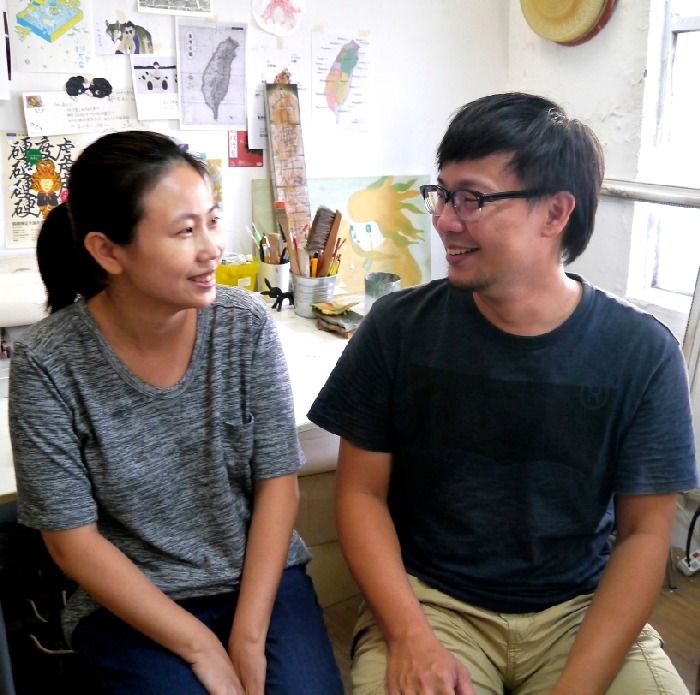 5. What would you like to say to the Pinkoi community?
One day when Chiao's Mini Showroom was selling at the Pinkoi Fair, their first customer of the day was a 8-year-old chubby boy from China. When he saw the Taiwanese Yaoguai Cartography, he immediately turned to his mom to ask for the book. We were so happy! In addition to The Shan Hai Jing (or Classic of Mountains and Seas), the ancient monster encyclopedia of China, this kid also get to study a Taiwanese monster catalogue now!
We work hard to deliver the best quality possible, and we're pleased that Pinkoi is working towards the same vision!
Hopefully, Chiao's Mini Showroom will keep creating these maps and illustrations of yaoguai and tell the folktales of Taiwan!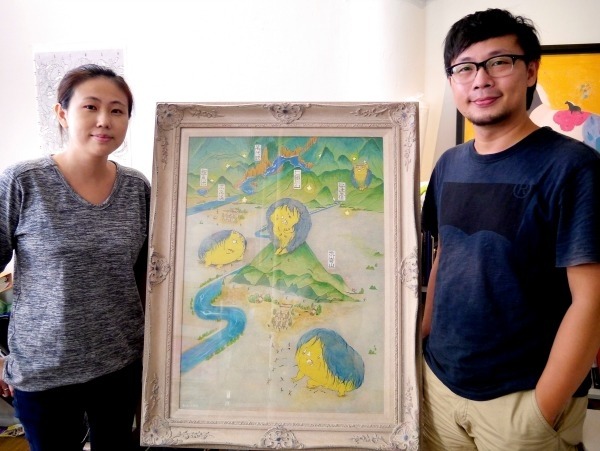 Read more about Featured Shops and Designtrepreneurs!
► ► ► Featured Shop +10 Socks design socks inspired by local natural scenery.
► ► ► Featured Shop Earth.er outdoor clothing rebels against the fashion industry.
► ► ► Designtrepreneur Daughter set new standards in skincare manufacturing with their parents' factory.
We at Pinkoi always cite the bloggers, designers, and content creators whose ideas we post. Any missing credit is unintentional and will be corrected upon notice. If you wish to share our content for personal use, please do so under these conditions:
Give Pinkoi credit and include a direct link to Pinkoi.com.
Must stay true to the original article; no word, picture, video and logo can be altered or added.
Read full ethics policy