Dress for Success! Handmade Products Packaging Primer
Pinkoi is Asia's leading marketplace for buying and selling independent design. Discover beautiful design products to decorate your lifestyle. Whether you're buying for yourself or someone special, Pinkoi is the ultimate gift shop for buying unique presents!
Packaging matters, and for reasons beyond what you might be thinking. Many of the Pinkoi shops present their beautiful products with thoughtful packaging, and we think it's a wonderful thing! For the benefits of new sellers and makers just joining Pinkoi, we've put together the why and how-to's of packaging: why it makes a difference, what details to look out for, and how to start designing your own.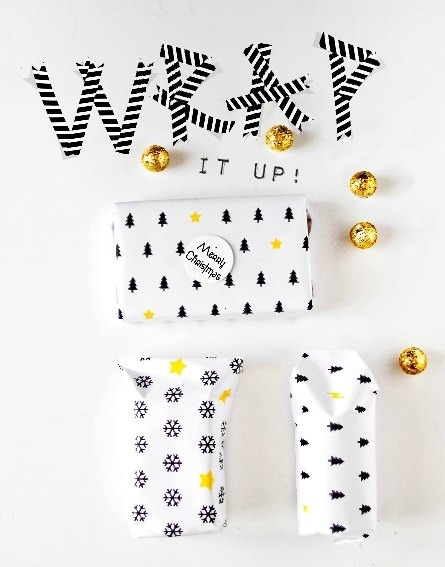 Why Packaging makes a difference
Packaging shows that you care about how your creation is handled and what customers need them for. For example, will it be a birthday gift or something for themselves? Packaging helps you design for those experiences, and more:
1. At the very least, packaging protects your product, therefore protecting your customer from unpleasant surprises.
2. Packaging connects your customer with your brand (when they see it online and when they open it with their hands!)
3. It creates a story—especially when designed for occasions and holiday seasons—and gives people a reason to buy.
Considerations for a great packaging
Packaging does have a lot of potential! But remember: it has to work for you. So don't let your creativity and budget run wild just yet; instead, consider what kind of packaging is right for you?
1. What is the style of your brand?
Your brand should guide your packaging design, such as your color, texture and graphic choices as well as the style. Here's a comparison of 4 completely different styles: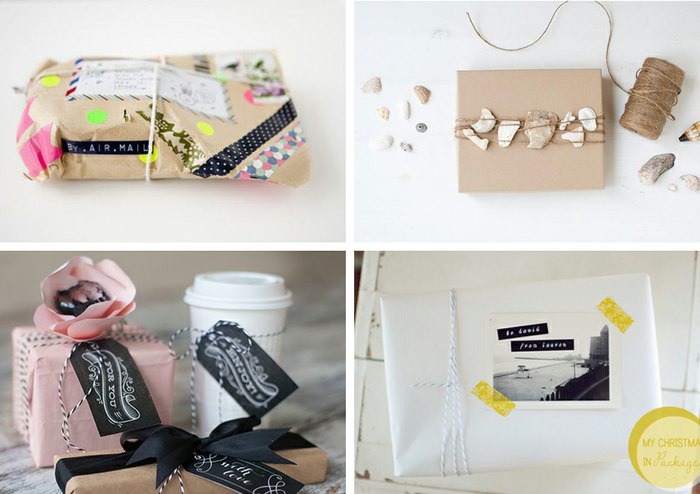 Colorful and spontaneous, natural and seaside, romantic and elegant, and simple black and white: How did they get such different looks?
2. Are you eager to please?
A customer opening your package is almost like a personal encounter with you. A little attention to detail could shape how they feel about your brand! Would a handwritten thank you note delight them? How about a keep-worthy coupon card? The intention to deliver a personal touch beats fancy or expensive materials, so be genuine and it won't go unnoticed!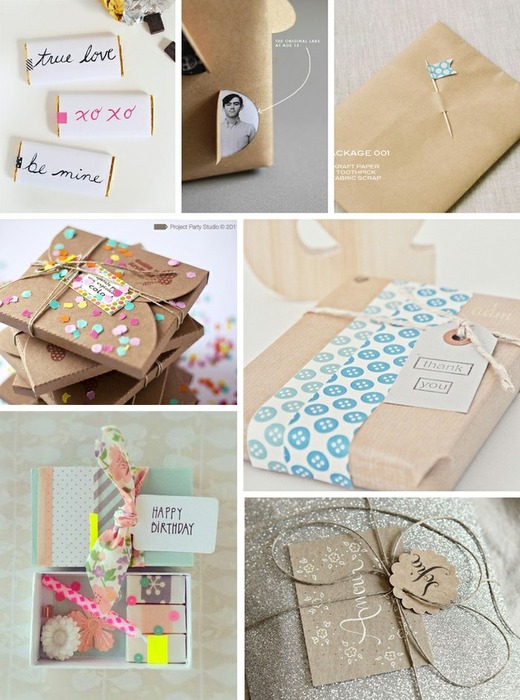 3. Stickers, stamps and embellishments?
As a creative, you're gifted with ideas to extend your brand experience to the packaging. For example, print some logo stickers or make a stamp to brand your packaging materials and help customers remember your brand name. Add more personal style with a handmade stamp or your signature patterns. Readily-available washi tape makes good embellishments since every designer can whip up different styles, even with the same pattern. Some sellers even go as far to create their own wrapping paper with all the above. Again, consider how you want customers to feel!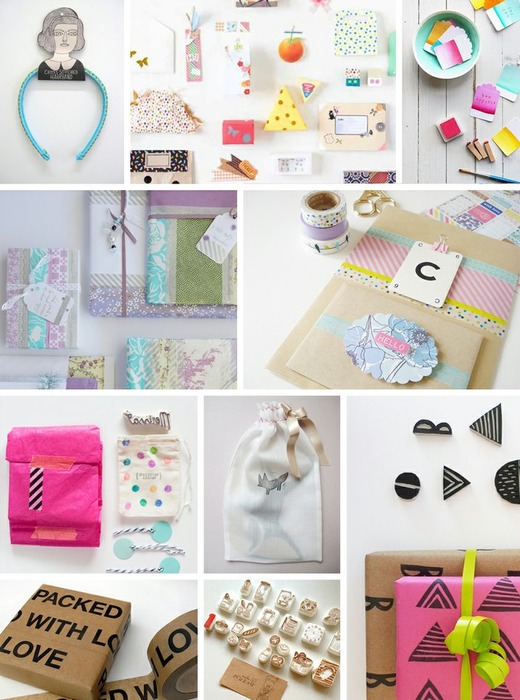 4. Would you offer gifts & samples?
In traditional farmer's markets, offering a little extra is often a sign of good relationships. If you want to create that feeling (and if budget permits), promotional gifts such as buttons, customized stamps, postcards, pencil and stickers are both fun and practical, and free samples will delight, promote and possibly invite feedback.
DIY Packaging!
After all this information, we couldn't resist getting a little hands-on ourselves. We took a shot at DIY wrapping paper, and hope by sharing the process will get you excited about your own packaging design!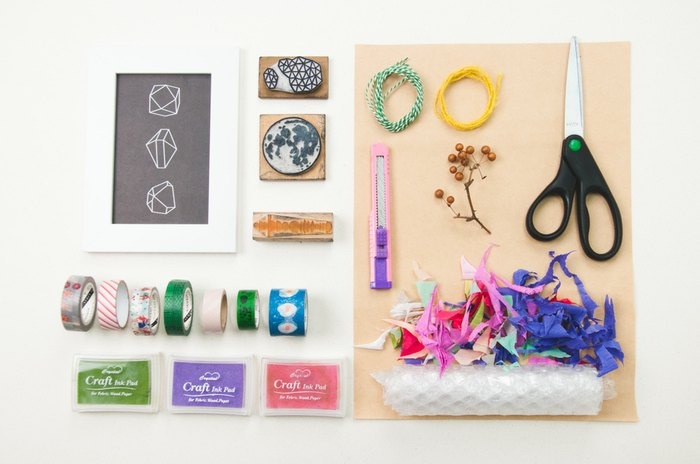 First, we scoured the office shelves and desk drawers for tools and materials that look useful: washi tapes, stamps, stamp pads, paper confetti, and basic tools.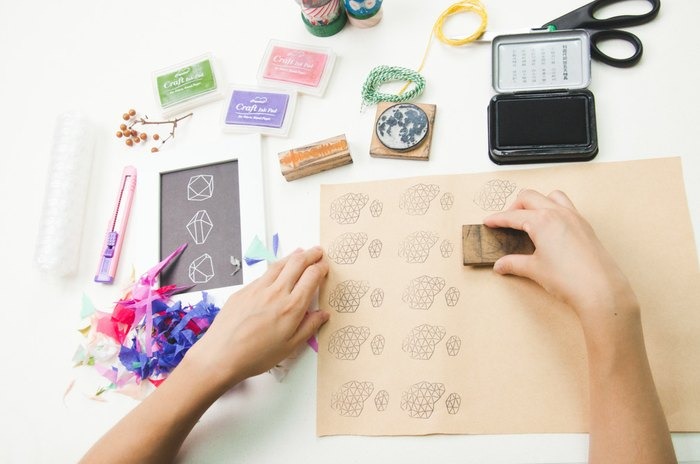 Admittedly ambitious, we want to make our own wrapping paper. we start by creating a base pattern by stamping the same stamp all over the paper— just loosely aligned.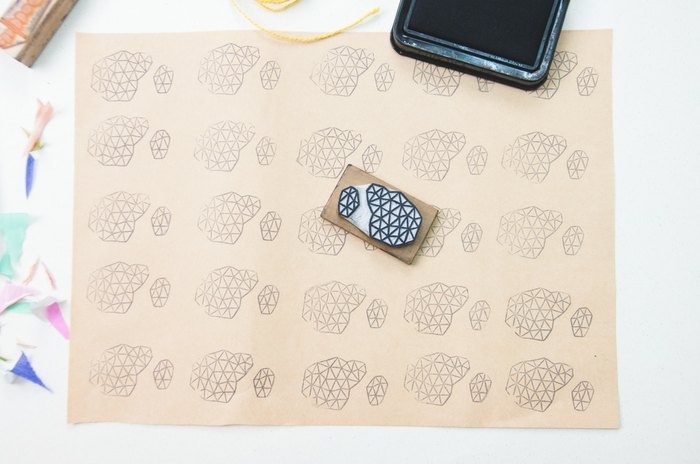 Phew! That was a lot of stamping. Love that the arrangement isn't perfect—we love that handmade touch.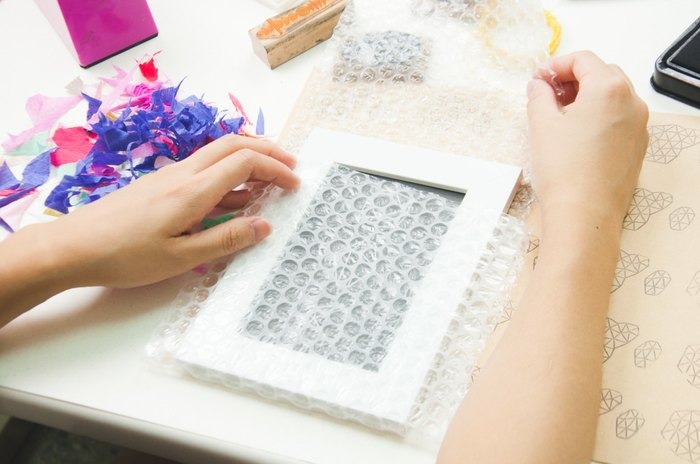 Now, protect your beloved product well with bubble wrap.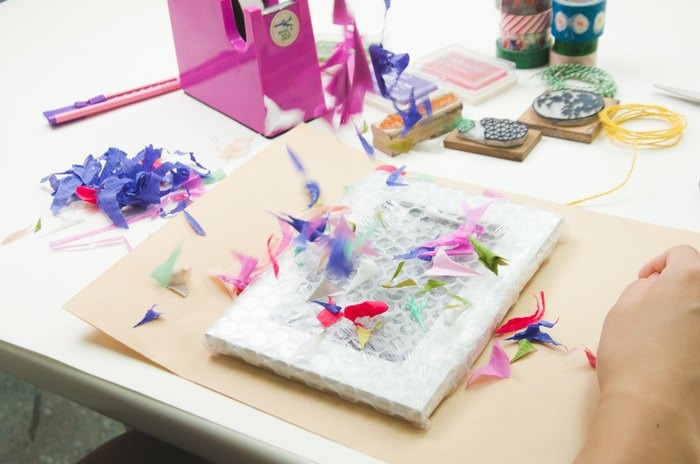 What's next? "Colors!" popped up into our minds! Let's add some surprise by wrapping some confettis colorful with the product!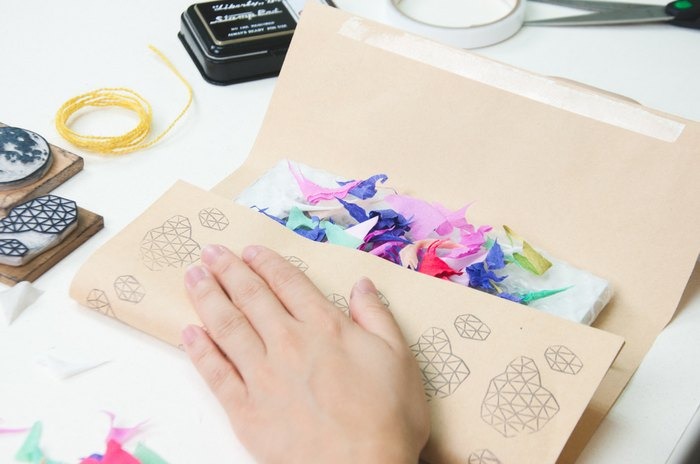 Mmm it's beginning to feel like a burrito. Now, it's time to seal the paper so everything will stay put.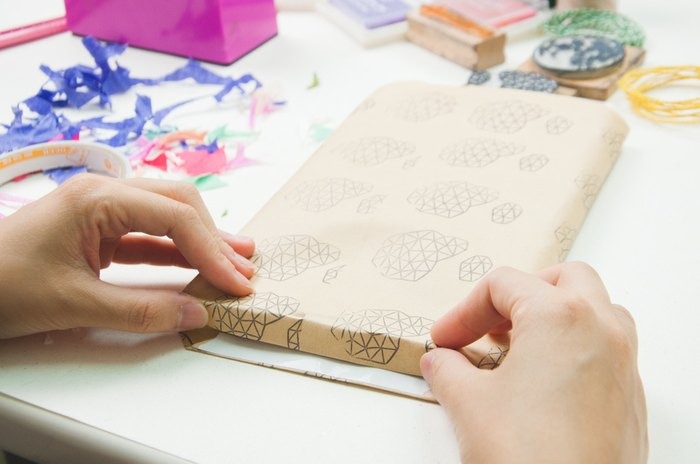 Instead of taping the paper outside, use double sided tapes in the folds for seamless presentation.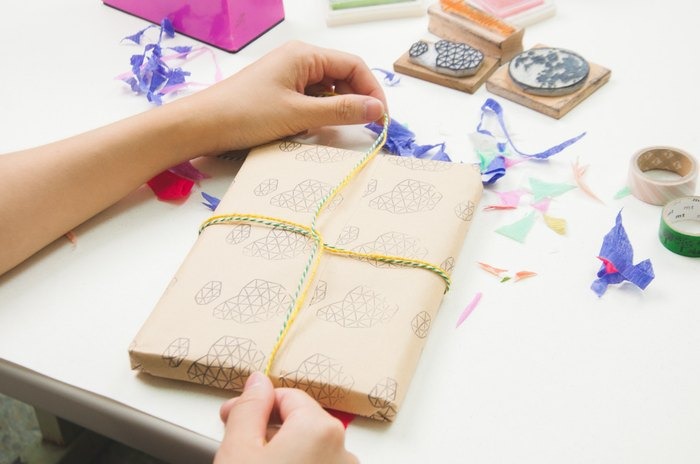 Now the final touch to deliver your "gift" to your customer: how about a two-tone bow-tie treatment?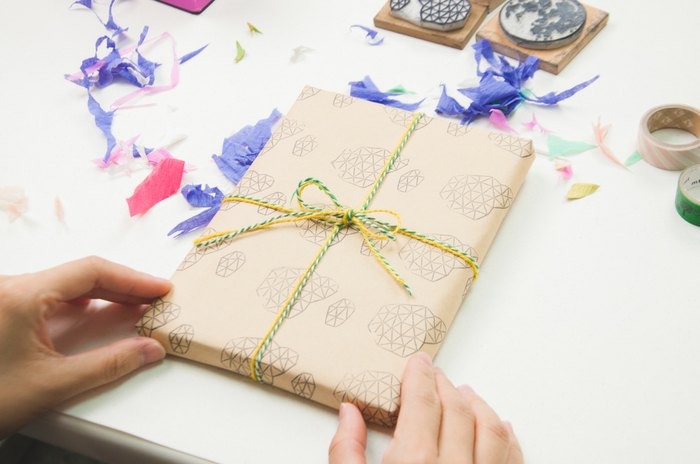 There's a nice gift bow! You don't receive gift-wrapped just any day at any store, so this is pretty special!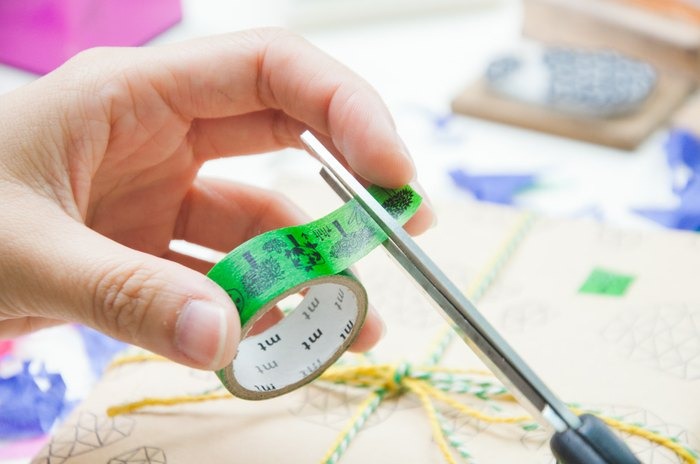 This washi tape is calling us with its cute forest design. It matches our bow color so why not give it a try?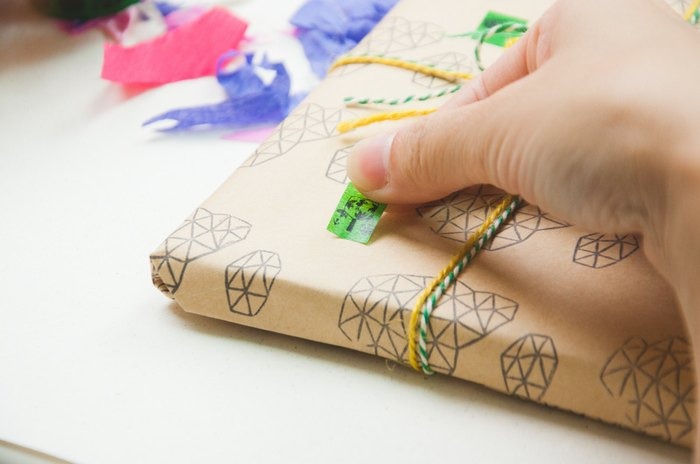 We cut off the trees one by one and stick them wherever they look nice.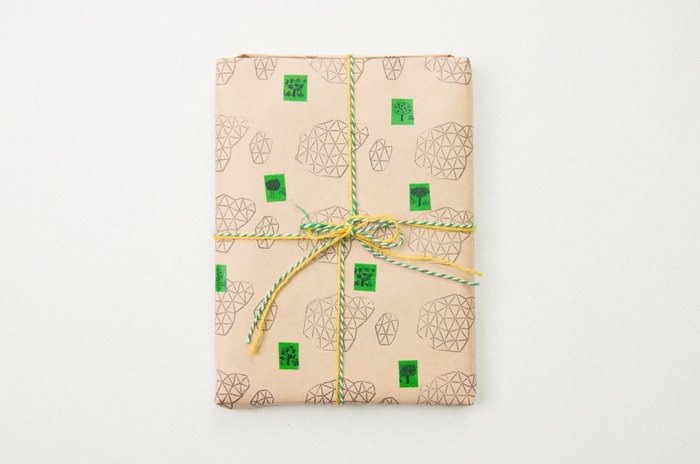 Done!
Ready to create Your Packaging?
We hope this post puts packaging to your pool of resources! There is a lot to explore and no big barrier to packaging, whether you are new to selling or an established brand. We noticed that most sellers don't give enough details about packaging in the product description even though it is a substantial part of your product, both functionally and emotionally.
Hopefully, you're inspired to think about what packaging means to your brand! Just like design, there is no right answer, only experiments and improvements. The efforts will definitely reach your customers!
We at Pinkoi always cite the bloggers, designers, and content creators whose ideas we post. Any missing credit is unintentional and will be corrected upon notice. If you wish to share our content for personal use, please do so under these conditions:
Give Pinkoi credit and include a direct link to Pinkoi.com.
Must stay true to the original article; no word, picture, video and logo can be altered or added.
Read full ethics policy