Featured Shop | Leatherwood
Pinkoi is Asia's leading marketplace for buying and selling independent design. Discover beautiful design products to decorate your lifestyle. Whether you're buying for yourself or someone special, Pinkoi is the ultimate gift shop for buying unique presents!
If you love natural materials, Leatherwood will grab your attention. The name alone says half of it: Leatherwood makes unique bags from leather and wood. Designed for everyday usage, Leatherwood's  cases, crossbody bags and clutches acknowledge both simple pleasures and ecological responsibility. Let's get behind the scenes with Anfernee and Dick, the founders of Leatherwood, and hear more of their story!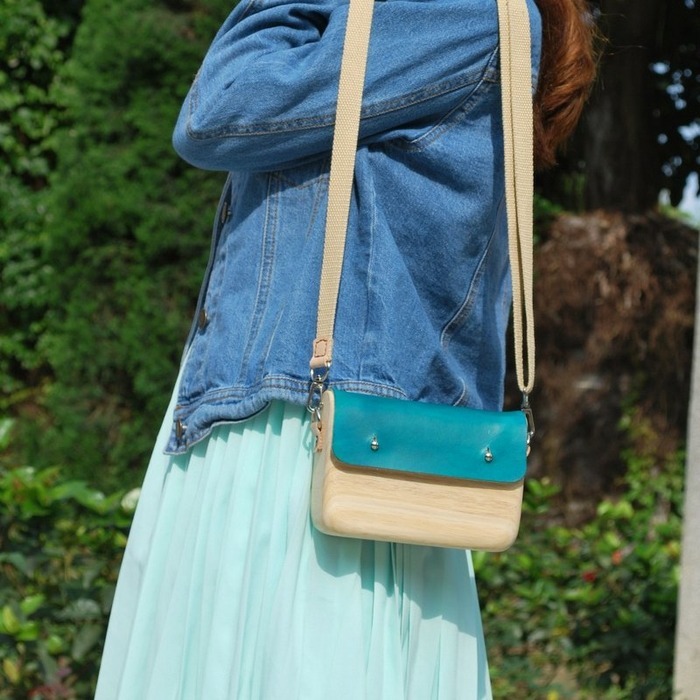 1. Tell us about Leatherwood.
Leatherwood is a brand new experience for bags—something usually made with leather.
We work with leather and wood, avoiding man-made materials, because we love the nature and texture of natural materials. With different origins and patterns, they bring a unique story to each product. We hand-cut each top grain leather and hand-saw each wood pieces so that each combination is unique and sturdy. The name Leatherwood simply reinforces our love for these materials, and connects us with like minded people!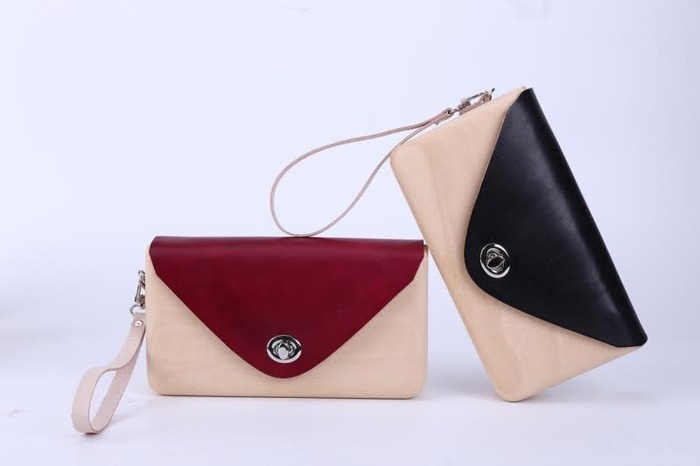 2. Why did you become designers?
Anfernee: I graduated from The Hong Kong Polytechnic University and was lucky to travel a lot for work. Once, I was wandering off in Montmartre and came across very interesting products made with leather and wood at the street market. The combination struck me and immediately I had the idea of making wooden "bags".
Dick: Since I was a kid, I've been learning carpentry from my dad. He owns a crate factory and makes wooden crates and storage for auto parts going to Japan. When Anfernee came to me with the idea of making wooden bags, we started experimenting—and after 10 months, we had our first wooden bag!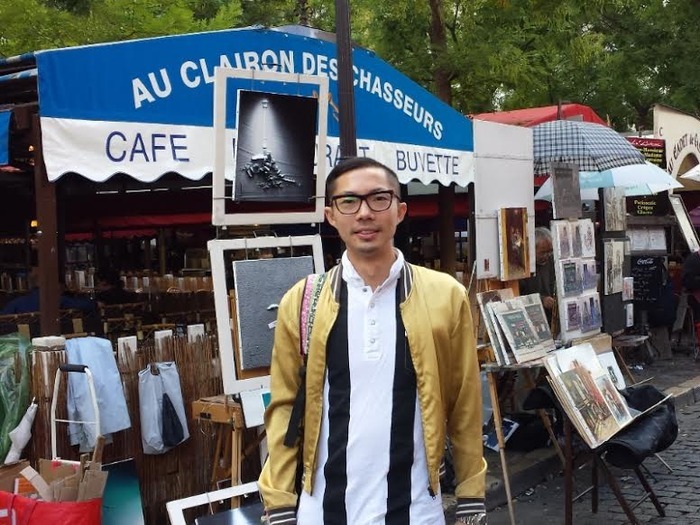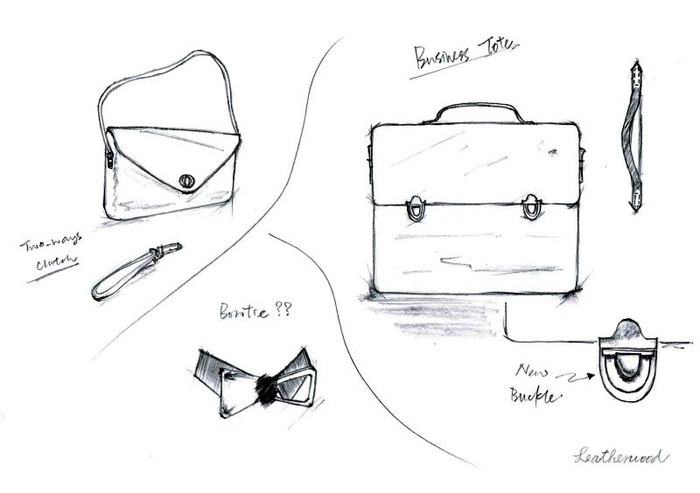 3. How do you deal with challenges?
We did run into many challenges along the way. One of the first challenges to making wooden bags is to choose the right material based the hardness, color, and weight. After that, it's to figure out the structure. Steel nails and dovetail joints gave us good shapes and structures, but they made polishing the edges difficult. Also, the wood grains and alignment affect the bag's durability, so we needed to consider that. Once we got this all figured out, scaling and quality control became the next challenge.
When under stress and facing challenges, we like to go running, especially in the morning—breathing in the scents of trees and flower in the cool air is relaxing and clears our minds. We always come up with new ideas and solutions after jogging, without fail!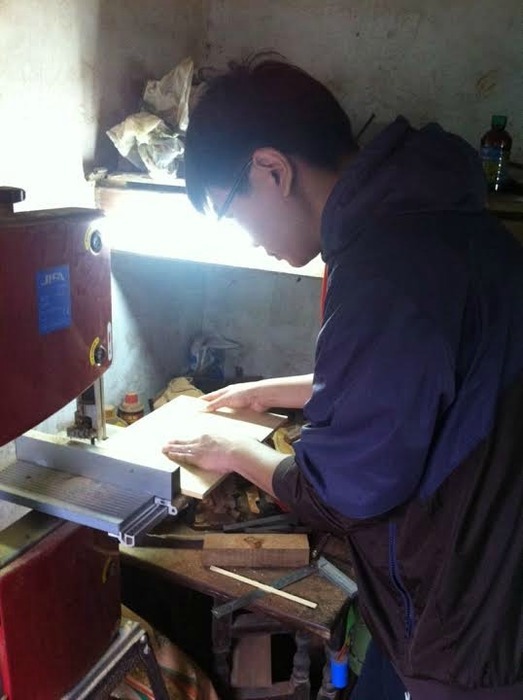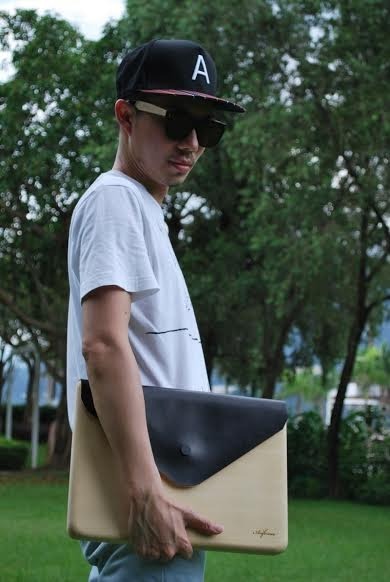 4. What does design mean to you?
Design means a lot of things, and everyone has their take. To us, design is about making an impact. Good design changes our perspective and changes the world; it can solve a problem and push you to face the next.
5. Why do you keep the wood grains on the bags?
Each bag is made of a wooden body and a leather cover. We preserve the wood grains because they are unique to each piece and tell where the pieces come from, just as the top grain leather keeps their own scars and imperfections. Together, they form a character that only comes with time.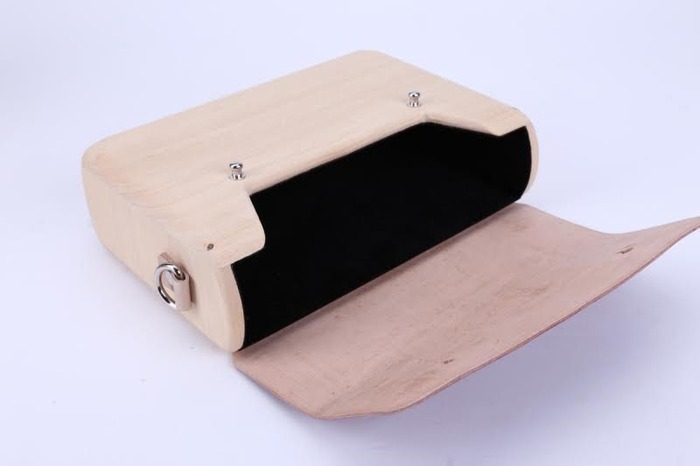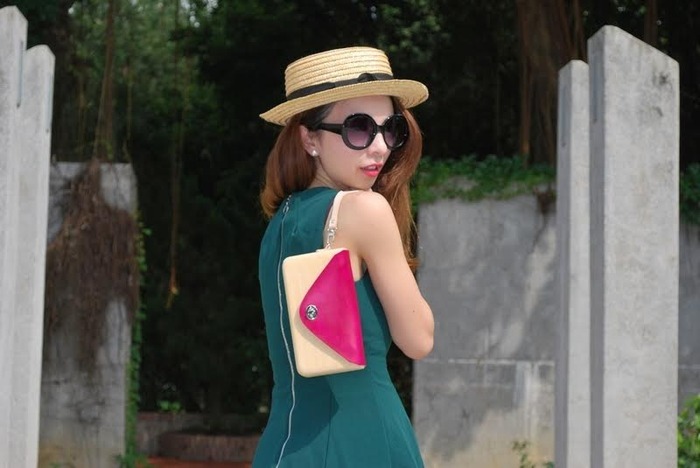 6. Share with us a customer story.
There was a couple who really liked our bags, but apparently the guy was far more interested than the girl. Later we found out why: he thought a strong and sturdy wooden bag would be great self-defense for his girlfriend if she was alone! It's great to know that while our bags are designed for women, guys can also relate to them in some way.
7. Please offer some words of wisdom to up-and-coming designers.
Design is a long-term pursuit, and you will encounter copycats and knock-offs along the way. However, no one can copy your dreams, your passion and your skills. Take criticisms to heart albeit with a grain of salt, and just let praises be.
Find out how designers work with natrual materials!
► ► ► Featured Shop | EARTH.er
► ► ► Featured Shop | Hylé Design
► ► ► Designtrepreneur | Lovely Days
We at Pinkoi always cite the bloggers, designers, and content creators whose ideas we post. Any missing credit is unintentional and will be corrected upon notice. If you wish to share our content for personal use, please do so under these conditions:
Give Pinkoi credit and include a direct link to Pinkoi.com.
Must stay true to the original article; no word, picture, video and logo can be altered or added.
Read full ethics policy