2015 TGHFF Special Feature | Of Cities: Before We Go
Pinkoi is Asia's leading marketplace for buying and selling independent design. Discover beautiful design products to decorate your lifestyle. Whether you're buying for yourself or someone special, Pinkoi is the ultimate gift shop for buying unique presents!
The Taipei Golden Horse Film Festival is here! <2015 TGHFF Special Feature> is Pinkoi Zine's very own watchlist written for design and film fanatics. TGHFF runs between 11/5~11/26 and is Taiwan's most influential film festival. To celebrate, every Wednesday and Friday we'll introduce you a Golden Horse film in one of the three themes: Of Cities, Of People, and Of Colors. Tune in and join Pinkoi Zine celebrating TGHFF!
It's getting chilly, and soon it will be snowing…… Let's fall in love in New York with "Before We Go."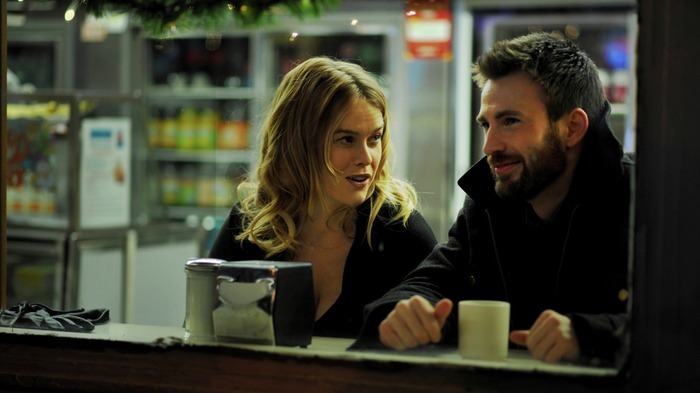 For some movie directors, the cities they choose to tell stories in are the souls that conjure vivid imagery and sentiments, such as Jean-Luc Godard's Paris and Woody Allen's New York. Within their films, we walk the roads and breathe the air of the city, following wherever the protagonist go.
Most of us know Chris Evans as Captain America or Johnny Storm of the Fantastic Four, but few know him as a filmmaker. This year, he directed and starred in his directorial debut, Before We Go.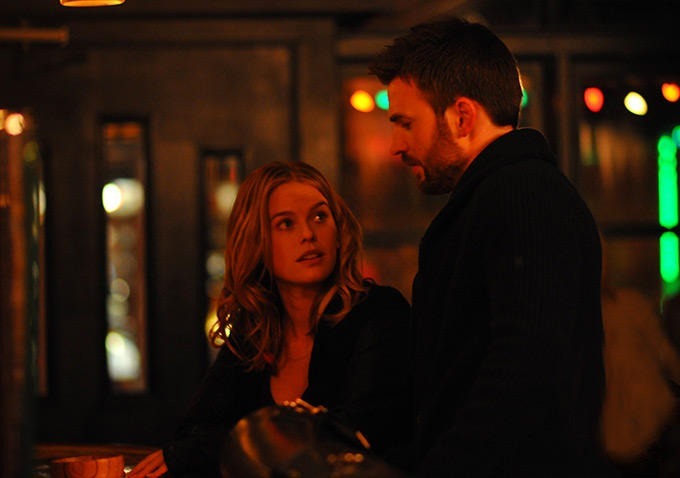 Moments ago, they were still strangers. Hours later, it's becoming one of the best night of their lives.
When the last train left the Grand Central Station in New York, trumpeter Nick (Chris Evans) decided to help Brooke (Alice Eve) find her stolen purse and get home safely. Each going through their own problems, Nick and Brooke spent one night together on the streets of New York, sharing bits of their lives, past relationships and deep thoughts with each other.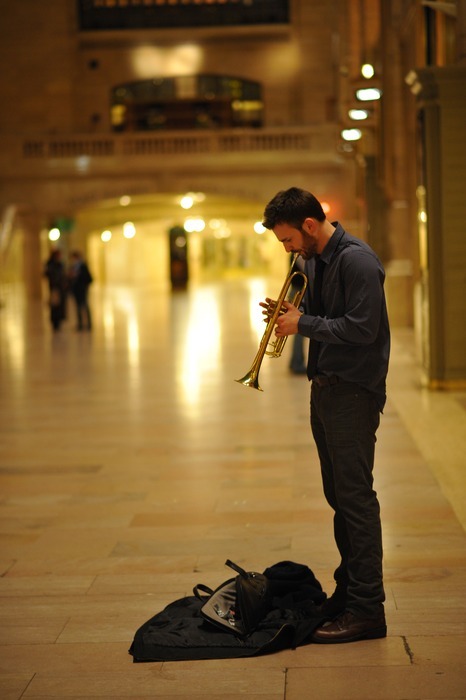 In the middle of the night, Nick is playing his trumpet at the Grand Central Station.
In <Before We Go>, New York is not the world famous metropolitan boasting bright lights and billboards. Instead, it's a city where colorful characters decorate the night under neon lights, in dimmed alleys and old subway stations. Somewhere in a cozy bar, people drink to the tunes of My Funny Valentine. The non-stop action, excitement and chaos make New York a captivating city beyond definition.
Instead of throwing in iconic landmarks of the Big Apple, Chris Evans invited us to experience New York with its ordinary charm, and through witty dialogues, we follow Nick and Brooke roam in the Lower East Side, letting a stranger peek into your mind and open your heart.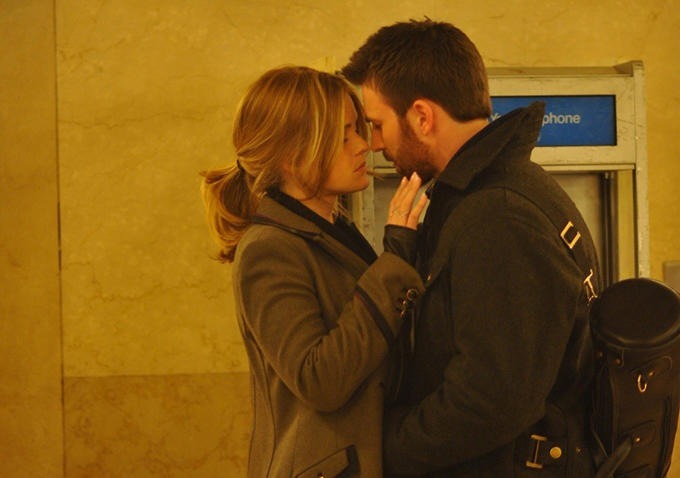 At some point, you start feeling the heartbeat under the heavy winter coats.
We never know if we'll ever run into fateful encounters like Nick and Brooke did. Almost everyone who passes us by are strangers, and chance encounters happen only when we get outside of our circle. <Before We Go> is a movie not just dedicated to New York, but also to those hesitating at the crossroads of love. Open your heart and wander to Manhattan like Nick and Brooke, and perhaps someone you never knew is waiting for you.
Taipei Golden Horse Film Festival Dates: 11/5-11/26/2015
Visit 2015 TGHFF Official Website 
Read from Pinkoi Zine 2015 TGHFF Special Feature:
► ► ► 2015 TGHFF Special Feature | Opening Film: Distance
► ► ► Pinkoi Zine Current Issue 
Image Source:TGHFF Executive Committee, WallpapersCraft, IndieWire
We at Pinkoi always cite the bloggers, designers, and content creators whose ideas we post. Any missing credit is unintentional and will be corrected upon notice. If you wish to share our content for personal use, please do so under these conditions:
Give Pinkoi credit and include a direct link to Pinkoi.com.
Must stay true to the original article; no word, picture, video and logo can be altered or added.
Read full ethics policy