Pairings: French Cuisine and Taiwanese Tea
Pinkoi is Asia's leading marketplace for buying and selling independent design. Discover beautiful design products to decorate your lifestyle. Whether you're buying for yourself or someone special, Pinkoi is the ultimate gift shop for buying unique presents!

Over the centuries, foods and drinks have always brought people together, and it's hard not to mention French cuisine and Taiwanese tea while we're on the topic of fine food and drinks. Today SSIH Tea has arrived at Grandmom's Teahouse, a restaurant and hidden gem in Taipei that marries the best of French dishes and Taiwanese tea with style and grace.
With 26 years of experience in French cuisine, the executive chef of Grandmom's Teahouse applies fine culinary skills to seasonal Taiwanese local produce, thus presenting dishes few has ever imagined possible. Paired with SSIH tea's lasting and memorable finish, the French-Taiwanese culinary experience leaves guests with a sensational awe.

Cold-brewed SSIH Four Seasons Spring Oolong served in champagne flutes
Eel Roe
Freshly-made vegetable broth pushes forth the creamy delicacy of wild-caught eel roe as they come out of the oven. Century Unroasted Oolong adds yet another layer of fragrance to the senses.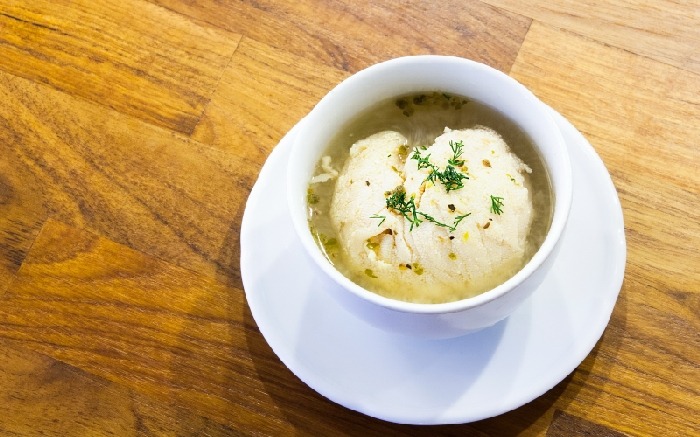 Course: wild-caught eel roe, seasonal vegetables, oregano, white wine, garlic butter
Tea pairing: Century Unroasted Oolong
Pesto Firm Tofu
The spotlight is on the house-made firm tofu and pesto while colorful squash and bell peppers provide a colorful backdrop. Four Seasons Spring Oolong tea brings out the crisp, subtle sweetness of the in-season vegetables.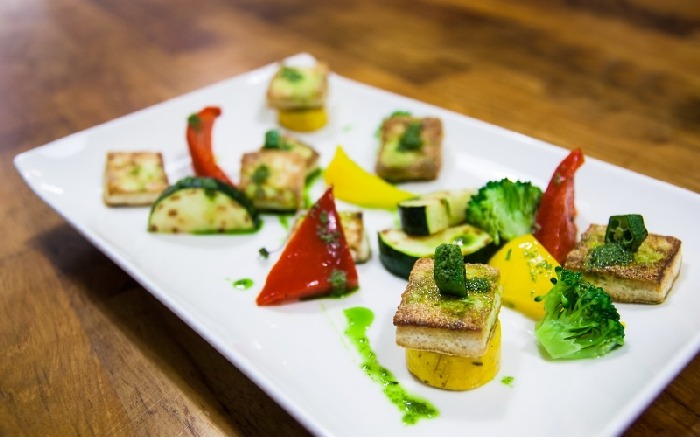 Course: house-made firm tofu, seasonal vegetables, pesto
Tea pairing: Nantou Four Seasons Spring Oolong
Pork Belly Baguette Sandwich
The classic Taiwanese braised pork butt braised in a secret-recipe sauce is paired with tomato-basil salsa, and sandwiched between naturally leavened French baguette. The fruity notes of Ruby Black Tea brings together the tart and the salty flavors in both Taiwanese and French cuisine!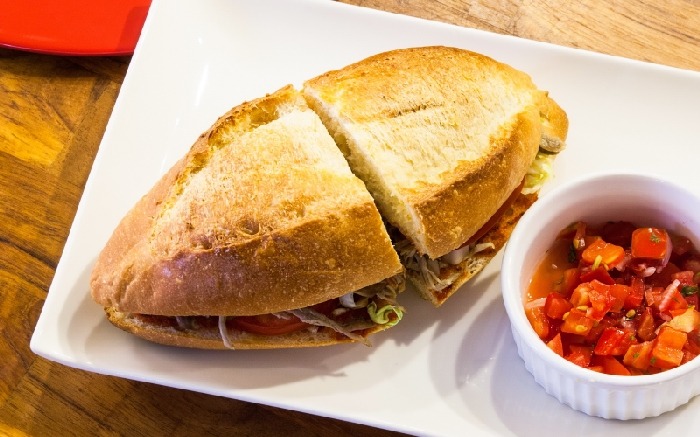 Course: pork butt, French baguette, tomato-basil salsa
Tea pairing: Sun Moon Lake Ruby Black Tea
Lobster Bisque
Five prawn varieties are simmered with anisette and butter to create this incredibly smooth and sweet bisque. Small-leaf black tea is invited to the dance with its lasting fragrance—truly a celebration of the senses.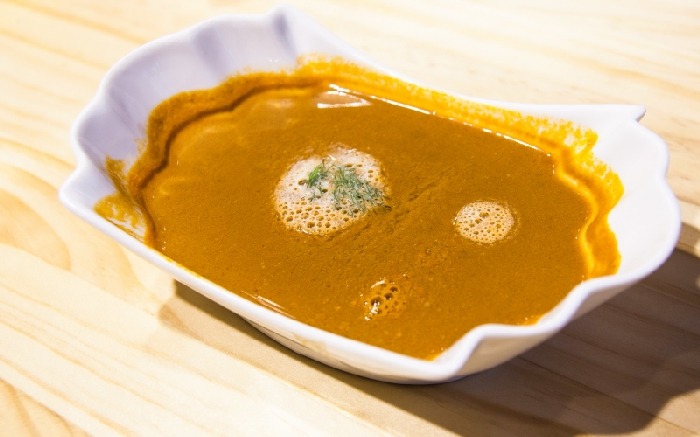 Course: lobster, white shrimp, tiger prawn, stout red shrimp, annisette, butter
Tea pairing: Dong-Ding Small-Leaf Black Tea
Baked Pumpkin and Crab
Fresh crabs from Yilan (of northeast Taiwan) is baked with parmesan and butter, bringing out the crab fat's lush, dense flavors. Such fine tastes could only be paired with the mountain flavor  preserved in the Limited Edition Phoenix Oolong.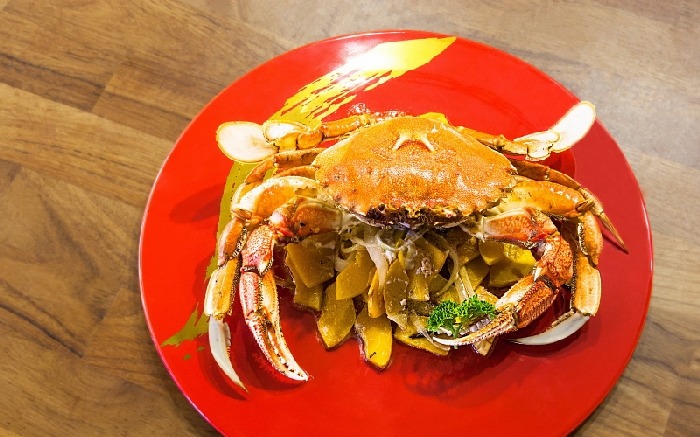 Course: crab, butter, pumpkin, garlic, onion, Italian cheese
Tea pairing: Single Origin Phoenix Oolong
Veal Filet Mignon Braised in Tsai-bo Broth
Slow-cooked broth made from tsai-bo (traditional Taiwanese pickled radish) is made into a special dressing drizzled over natural-grain-fed veal, a nostalgic toast to the old days of Taiwanese agriculture. Together with roasted Dongding oolong, it's a tribute to the eclectic history of Taipei neighborhood, Dadaocheng, where the Grandmom's Teahouse stands.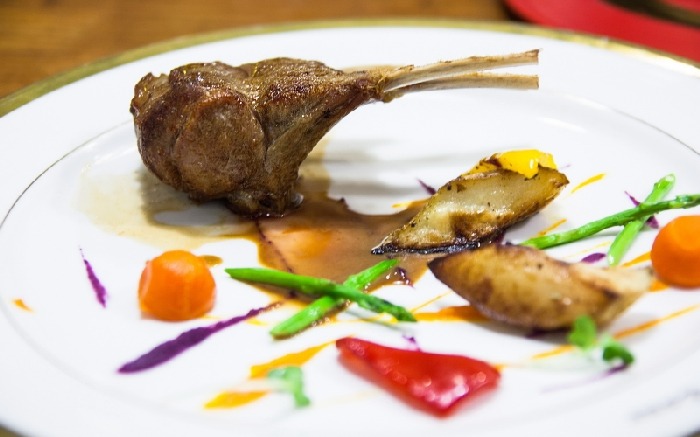 Course: New Zealand veal, tsai-bo, seasonal vegetables
Tea pairing: Dongding Oolong
The secret to this perfect marriage of an unusual pair is to let the foods speak for themselves. Taiwanese tea is known for absorbing the natural climate in the hills, and French cuisine draws from fresh, seasonal produce. Both pay respect to the subtle senses that nature bestows. It is probably a union that French chefs and Taiwanese tea-makers a century ago have never dreamed of!
Rather than the usual French food-and-wine, why not try food-and tea pairings next time? It will unveil a new experience for French cuisine!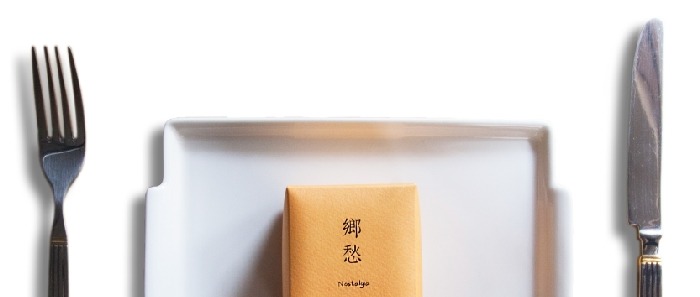 We at Pinkoi always cite the bloggers, designers, and content creators whose ideas we post. Any missing credit is unintentional and will be corrected upon notice. If you wish to share our content for personal use, please do so under these conditions:
Give Pinkoi credit and include a direct link to Pinkoi.com.
Must stay true to the original article; no word, picture, video and logo can be altered or added.
Read full ethics policy