Be Part of the Urban Farming Movement and Live Happier
All around the world, major cities like New York, Shanghai and Tokyo have been repurposing underutilized spaces to build a better city. Contributing to livable and friendly urban spaces has always been important here at Grassphere; so recently we visited Ebisu, Tokyo, to learn what urban farming looks like in Japan. To bring good practices to Taiwan, we also researched other cities.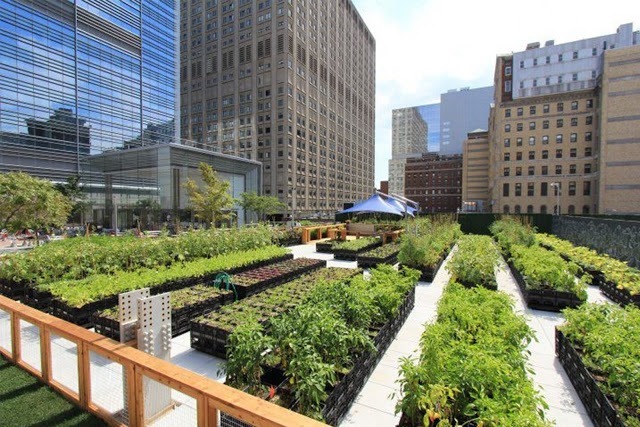 When the rest of the world is still busy discussing global warming, UHI, and food shortage, New York is already responding with solutions. Through joint effort between the government, citizens and social enterprises, several business models have been tested and implemented, allowing urban rooftop farms to grow and thrive.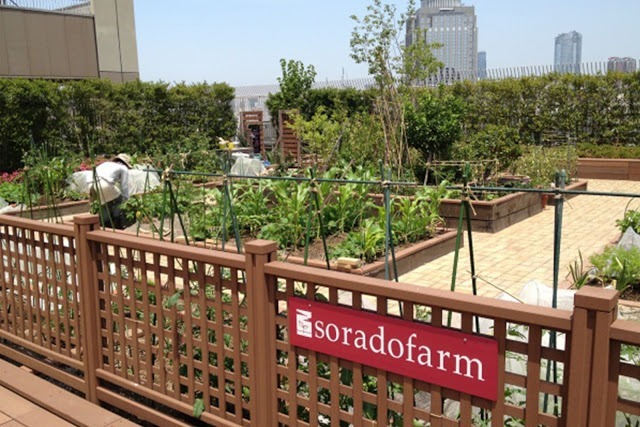 The premise of an ideal ecosystem is that rooftop vegetable gardens could attract bees, and bees would bring honey, perhaps someday urban fish farming is possible too. When the farm-to-table distance is reduced, so do carbon footprints and the excessive process of food transport.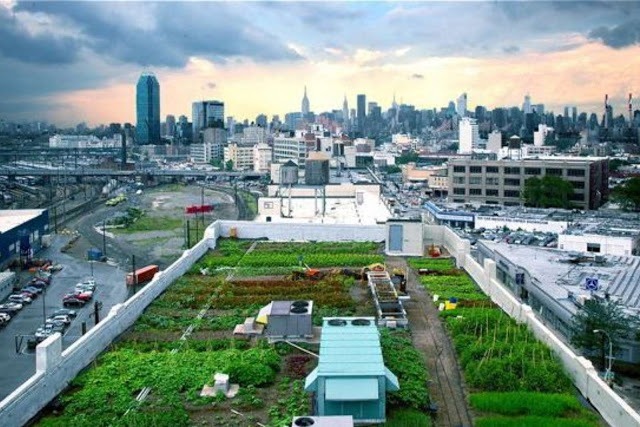 We were interested in how the detail-oriented Japanese implemented urban farming. One example is the JR, one of the most important railroad companies in Japan, who has been building a rooftop garden rental system utilizing their busy, retail-oriented stations since 2010.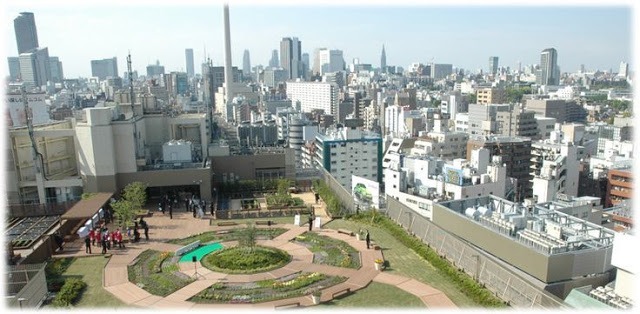 One of these rooftop patches are in the bustling and trendy area of Ebisu, Tokyo. Surprisingly, instead of the usual socializing at bars and izakayas, more and more yuppies and hipsters are tending to their veggie patches after work. They would take the Ebisu station elevator to the rooftop garden connecting the station and department store. They can even reach out to the garden staffs with farming questions. After some tending to, they would take the elevator back down to the railway station to head home for a farm-fresh dinner.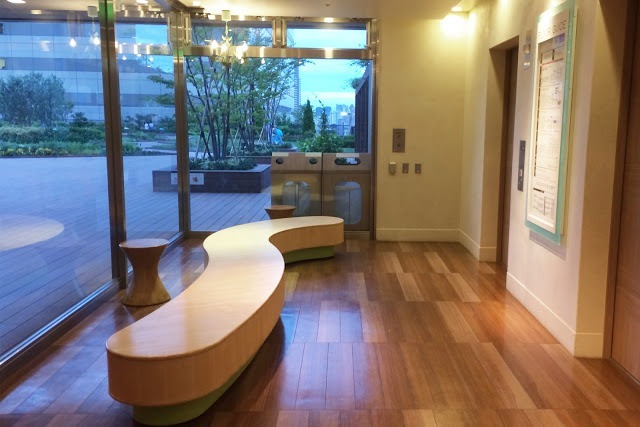 The staff attested to growing interaction between people discussing farming and helping each other out. Smartly placed in this crowded city, the garden cools down the department store in the summer, and offers extended greenery and event spaces for city dwellers as well.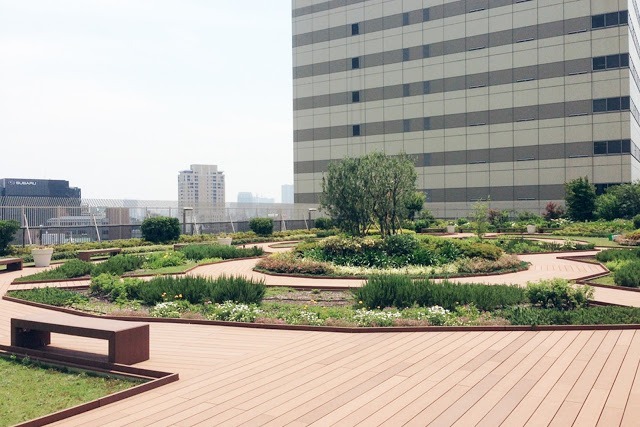 Seeing New York, Tokyo, Shanghai and Hong Kong exploring different urban renewal methods, we at Grassphere are particularly excited about using rooftop gardens to connect nature, community and livability to different parts of Taiwan. Urban farming is a complex matter, but is worth every bit of our effort. We want to help make a healthy, comfortable city lifestyle possible.

Urban renewal is an ongoing challenge everywhere in the world, but the lasting difference made by major metropolitan cities is great assurance that as long as each of us take small steps, such as being environmentally aware or health conscious, we can make a difference in our community—from workplace to family—and eventually change the city together!
Contributor: Grassphere
Visit their Pinkoi shop: Grassphere
We at Pinkoi always cite the bloggers, designers, and content creators whose ideas we post. Any missing credit is unintentional and will be corrected upon notice. If you wish to share our content for personal use, please do so under these conditions:
Give Pinkoi credit and include a direct link to Pinkoi.com.
Must stay true to the original article; no word, picture, video and logo can be altered or added.
Read full ethics policy