3 Tips for Great Photos with your Phone
Guess what? It's possible to take great photos with your smartphone for both your personal Instagram and stellar product photos. Even though they're lower in resolution, current smartphone cameras are powerful and practical for those who can't splurge the time and money on DSLRs. We've put together 3 important tips to bring smartphone photos to the next level along with actual examples. This is especially helpful to Pinkoi sellers looking to do their products justice!
Tip 1: Have sufficient lighting
Lighting is the top priority for any photography—insufficient lighting will make your photos grainy and blurry. While there are many types of light source, look for these 3 main types to have every angle of your product covered:
1. Natural light: Daylight through the window or outdoors are both ideal natural lighting.
2. Artificial light: Fluorescent light and flash are both artificial light, and white tones generally keep objects true to color.
3. Reflected light: It's simple to make DIY reflectors with foamcore; they are readily available and thick enough to stand. Otherwise, fixing white paper to cardboard works as well.
Combining these three light sources will get you the best results; if not, reflected light combined with natural or artificial light will also give good results.
Tip 2: Stabilize your camera
Keeping the phone still makes a big difference to the photo quality. Everytime we tap the phone for a shot, it moves (however slightly), the focus shifts and the photo becomes blurry. To keep your phone still, you can use a tripod, or use a table, wall, or tree as alternatives. If you want to make your photos better, simply hold your breathe for 2 seconds when you take your shot. Afterwards, zoom in to check how sharp it actually is, and take a couple more just in case.
Tip 3: Avoid zooming in
Since resolution isn't the greatest on smartphone cameras, zooming in for photos will only produce jagged, pixelated images. If you're taking close-ups to show off the product details, it won't do your product justice. So we suggest moving the phone closer to the object rather than zooming in and compromise image quality.
Let's put these tips in action and show you a few examples of good lighting.
Example 1
Light source: natural light
Location: balcony
Time: 4pm
Equipment: the product, tape, reflector, background paper (slightly arched for a seamless background)
Lens: iPhone 4s built-in camera
Reminder: When shooting in natural light, avoid direct sunlight between 10am-2pm; summer has longer daylight hours, so lighting after 3pm is more ideal.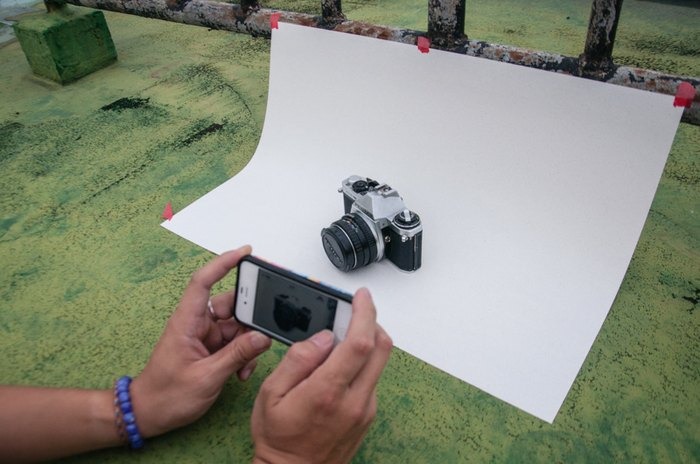 Shot without reflector.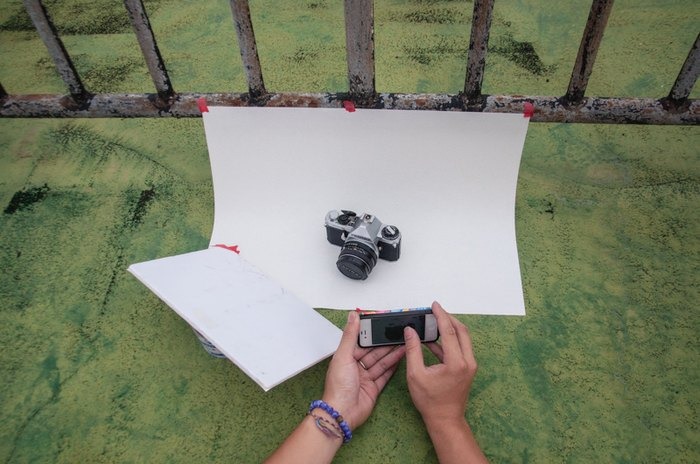 Improved shot: rest your hands on the floor to stabilize the phone. Use a reflector to reflect light onto the darker corners of the object. Heighten  the reflector with props to adjust its position.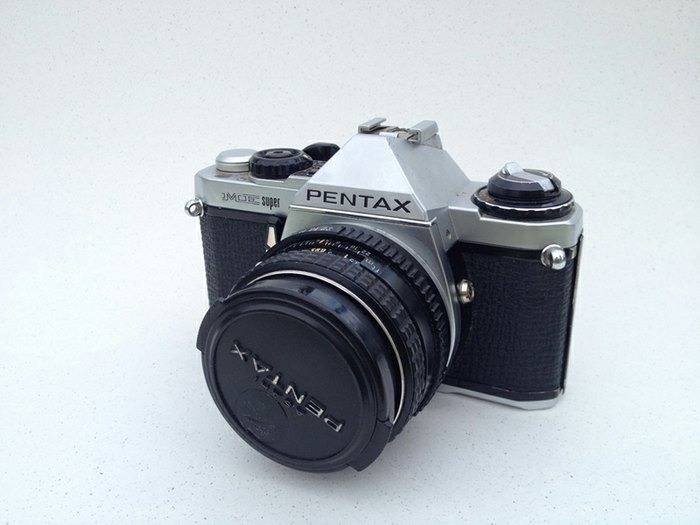 Result without reflector.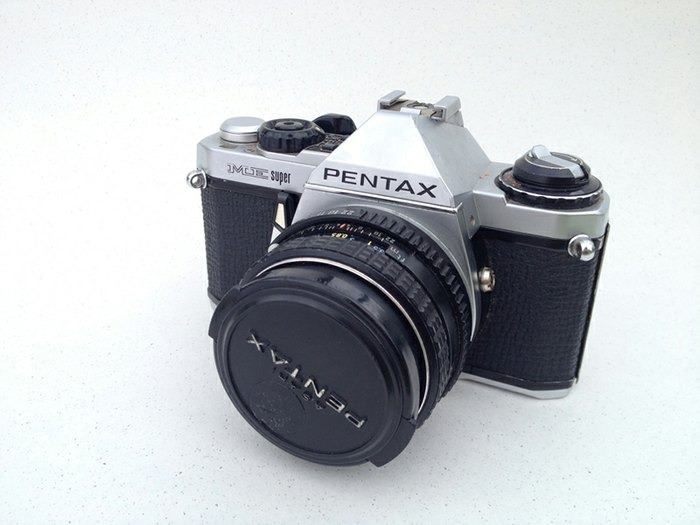 Result of improved shot: a brighter and sharper image!
Example 2
Light source: fluorescent light
Location: indoors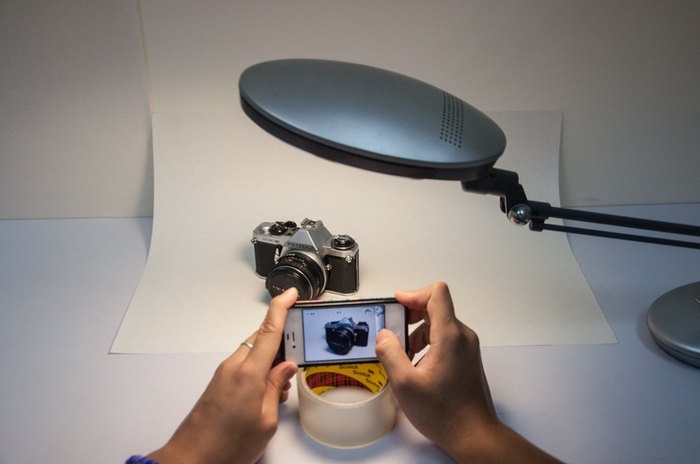 Shot with no reflector.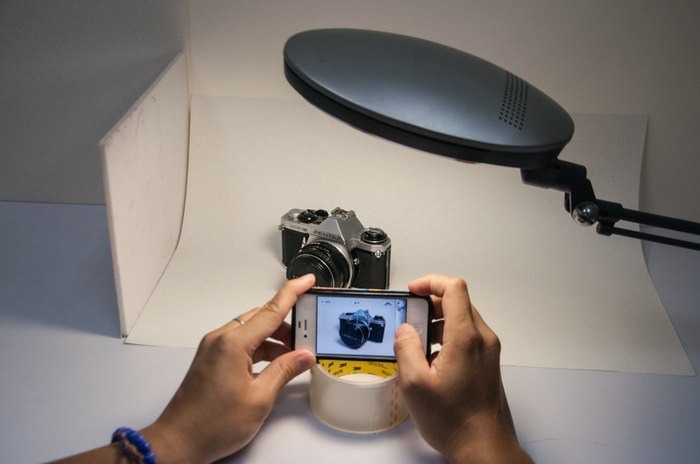 Improved shot: use a reflector, and rest your hand against a prop to prevent the phone from tilting.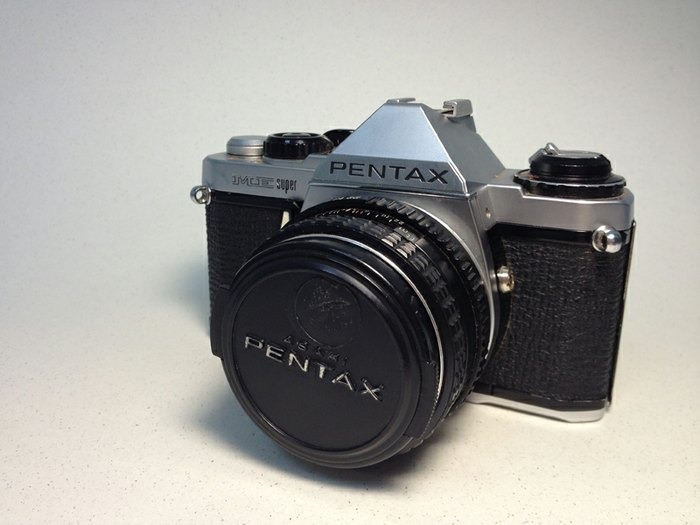 Result without reflector.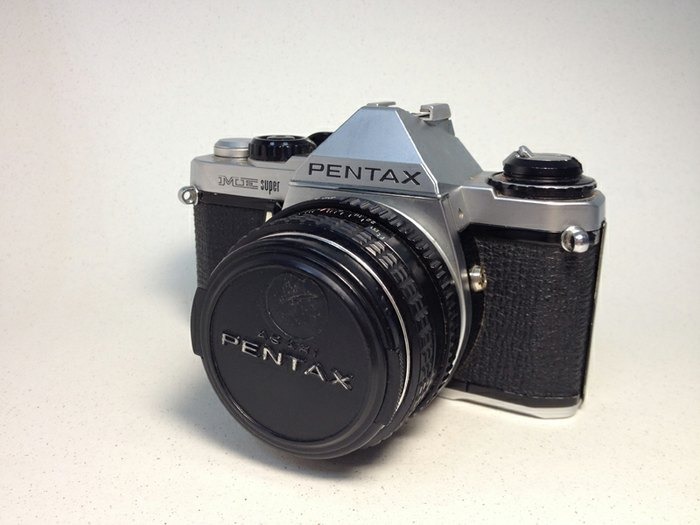 Result of improved shot: in comparison, the texture of the camera is more visible, and the 'ME super' logo is brighter as well!
Example 3
All conditions here are the same as Example 2, except for the background material. We're experimenting how to make different colors and textured backgrounds work for different product and styles.
Light source: fluorescent light
Location: indoors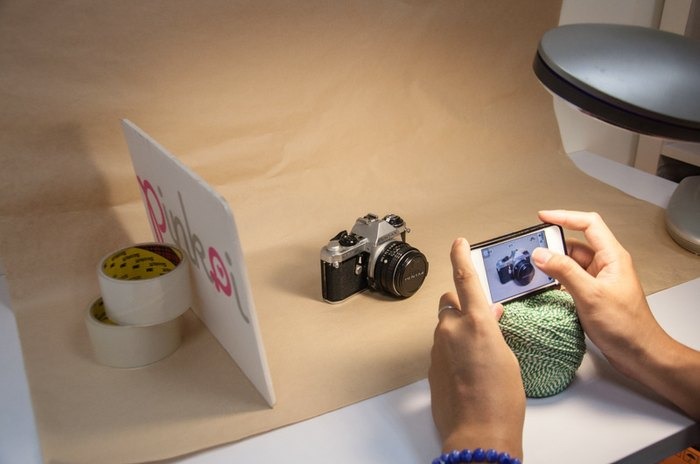 Use props to stabilize the phone.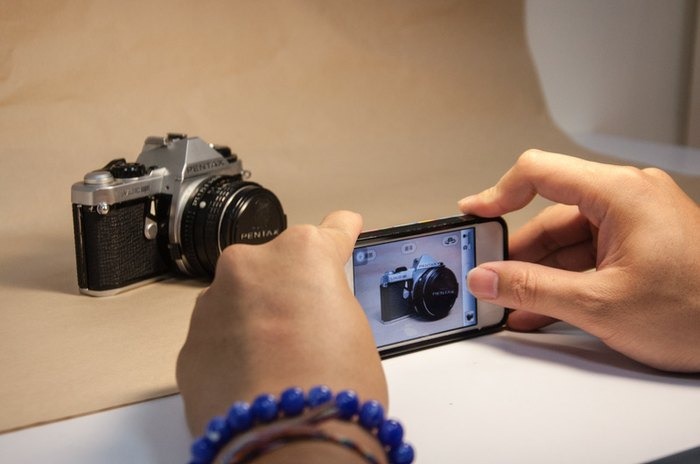 Or fix on table.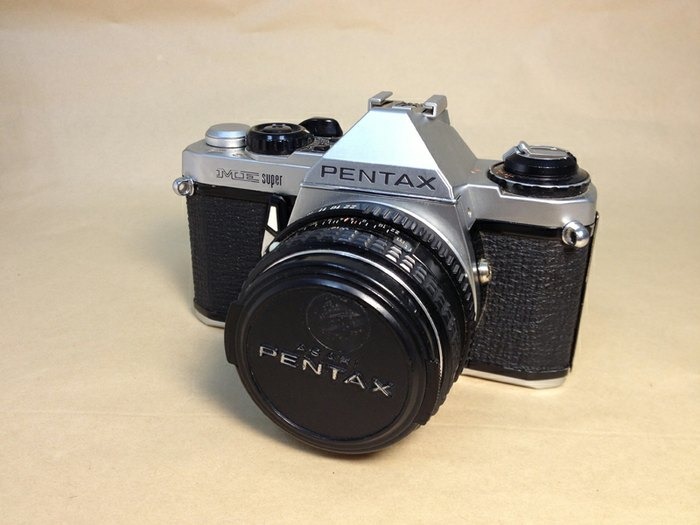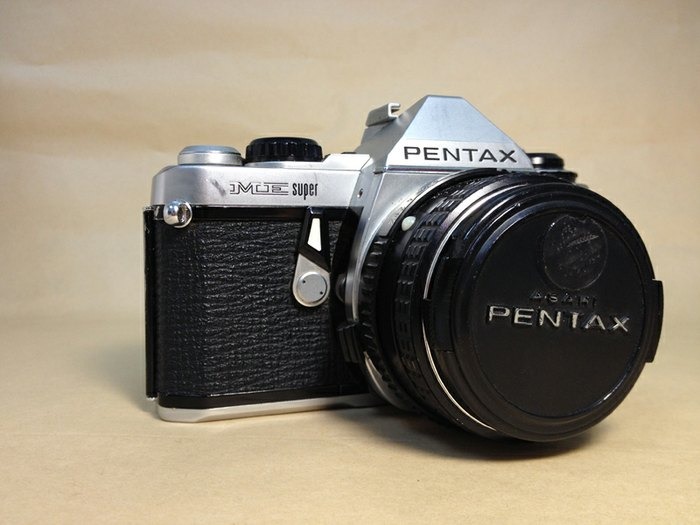 Result of improved shot: See? Here's the high-quality photo you've been aiming for!
Example 4
Light source: natural light
Location: indoors, by the window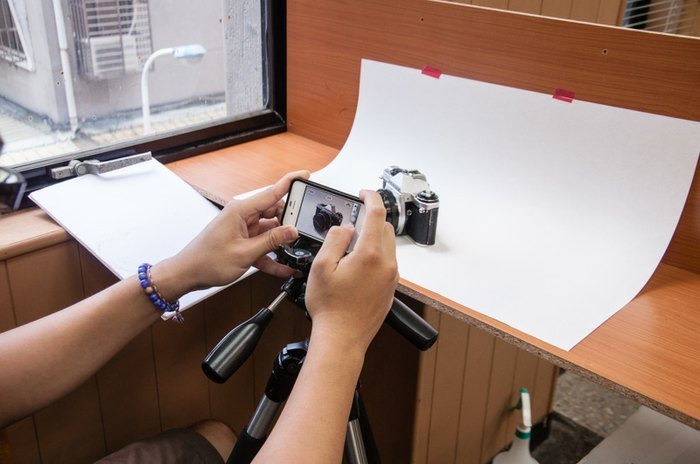 You know the drill!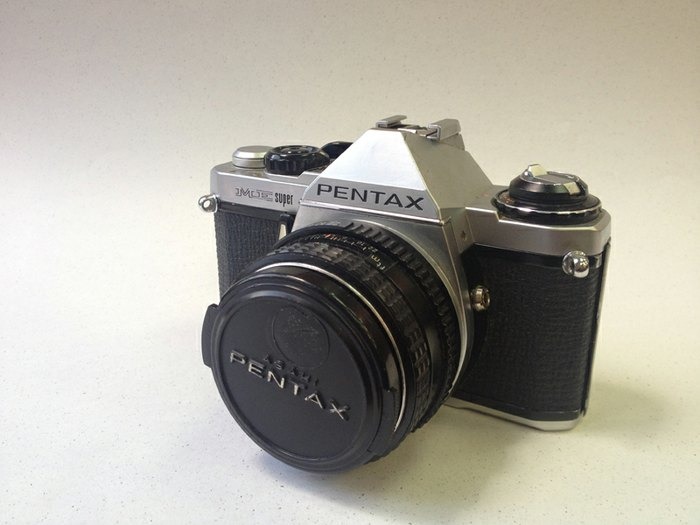 How do we know if the lighting and exposure is ideal? The answer is to look for even lighting. Try focusing on various darker and brighter spots and compare their results.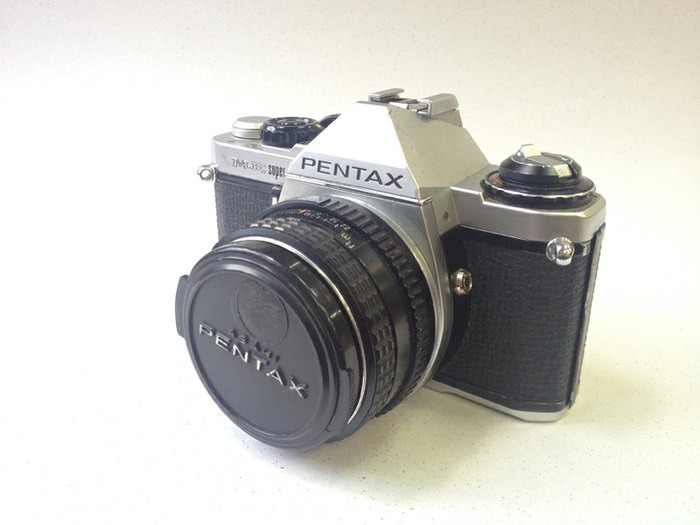 Focusing on the darker parts of the product could cause over-exposure.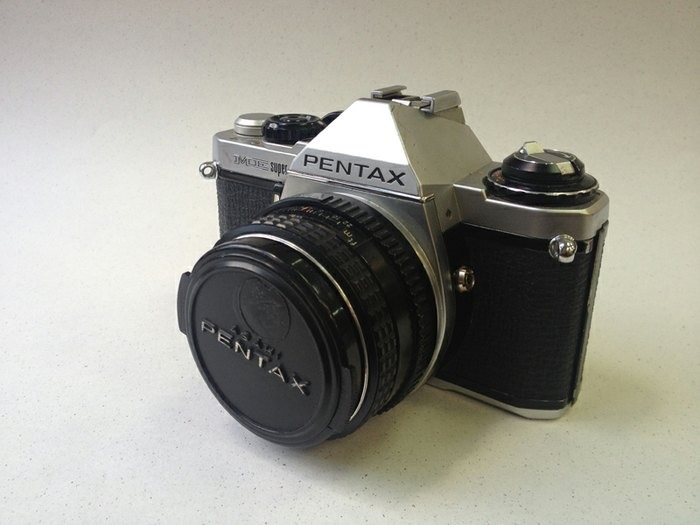 In this case, focusing on the metal part (the brighter part of the product) makes the overall brightness even.
That's it! Not only are these tips and examples great for smartphone photography, they also apply to point-and-shoot and DSLRs! We promise all of the images in this post were shot with iPhone 4s with no retouch. As an extra note, we advise sellers not to rely on filter effects because the color change would mislead customers. Now go ahead and make the most of your smartphone camera, or read more tips about styling or packaging!
Source: Mr X Stitch
Master product photography on a budget
► ► ► 5 Professional Photography Hacks You Didn't Know You Could Do
► ► ► Tips for Making Print Works Look Awesome in Photography
► ► ► Lighting Magic: How to Style Your Photos with Lighting
We at Pinkoi always cite the bloggers, designers, and content creators whose ideas we post. Any missing credit is unintentional and will be corrected upon notice. If you wish to share our content for personal use, please do so under these conditions:
Give Pinkoi credit and include a direct link to Pinkoi.com.
Must stay true to the original article; no word, picture, video and logo can be altered or added.
Read full ethics policy