Pinkoi Meets Maker Faire Taipei 2015
Have you been to Maker Faire Taipei? This is the third year Pinkoi is invited to showcase designers at Maker Faire Taipei! On the weekend of May 30-31st, we—and a whole lot of makers—returned to Huashan Creative Park to share not just designs and handmade products, but also the process and stories of making. Scroll down to see what Pinkoi designers were making at Maker Faire!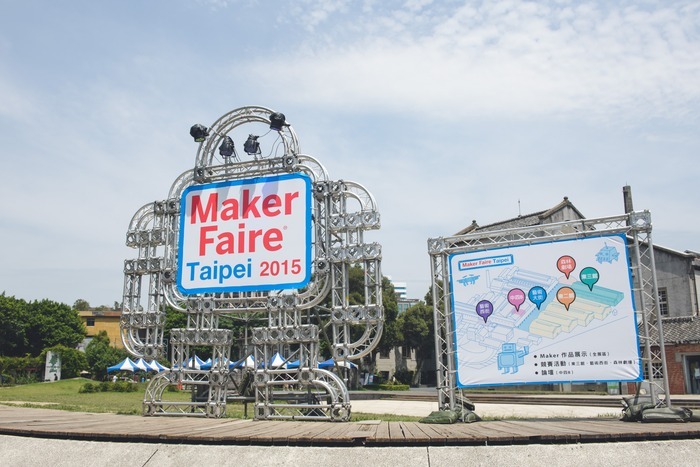 What is Maker Faire?
Maker Faire is the greatest show and tell on Earth! From all around the world, people come and celebrate invention, creativity and resourcefulness, and check out all the amazing things everyone is making. Not only do people love handmade crafts at Maker Faire, they are also curious to learn, and happy to share. That's why Pinkoi is here—to be part of the Maker Movement!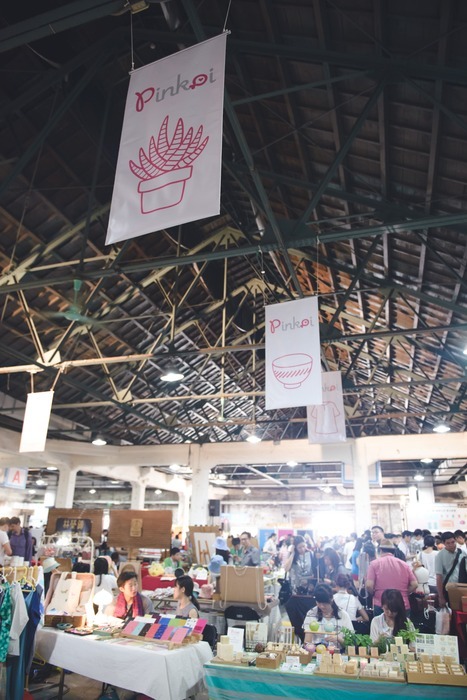 This year, 17 Pinkoi sellers joined Maker Faire Taipei: Feng, APOOZI, Bangstree, dearcoat, DYDASH, Edison Industry, eye candle, FANgCHU STUDIO, icleaXbag, Little Imperfection, Mao's, Mouton blanC, TAll.Be, vingt six, WOOD515, yinke, and zi-art.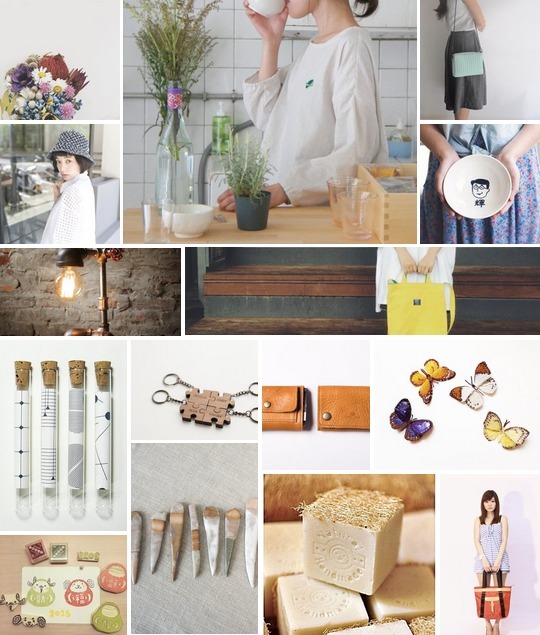 Let's check out 6 Pinkoi designers showcasing their work that day!
1. Tall.Be
What do you make?
We make stamps and, as you can see, people come to our booth to see how we make stamps, and to get stamped postcards to write and send!
Why do you love making it?
It feels awesome to make things with my own skills, and in my own unique style.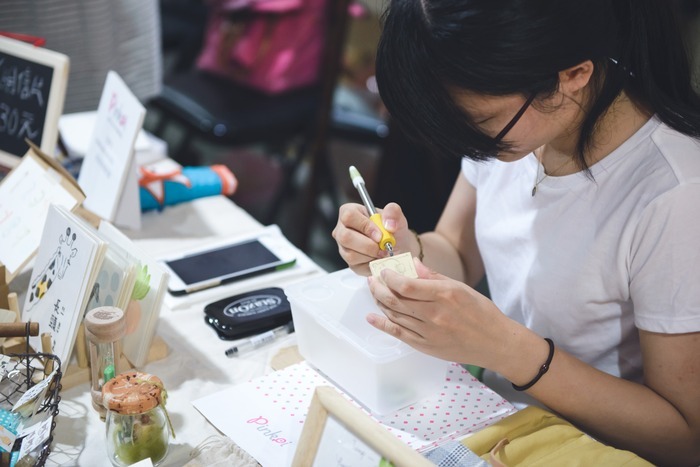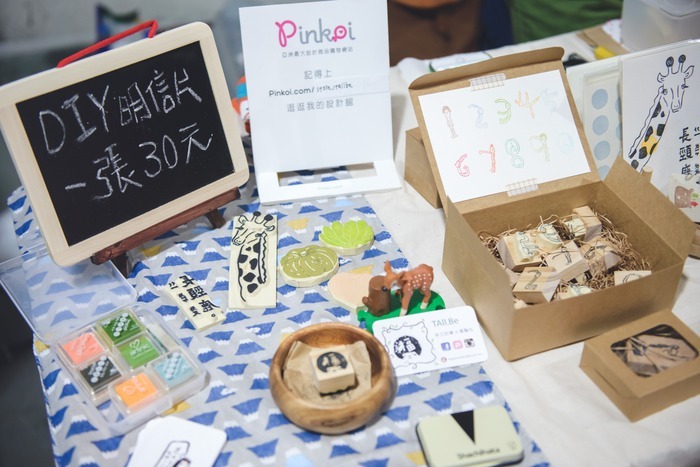 2. dearocat
What do you make?
We hand-build pottery!
Why do you love making it?
Hand-built pottery is using the expressions of the hands to create pottery. It reminds me of how mommies-to-be talk to their babies while rubbing their bellies softly. This motion is full of love and hope, and that is why I make pottery.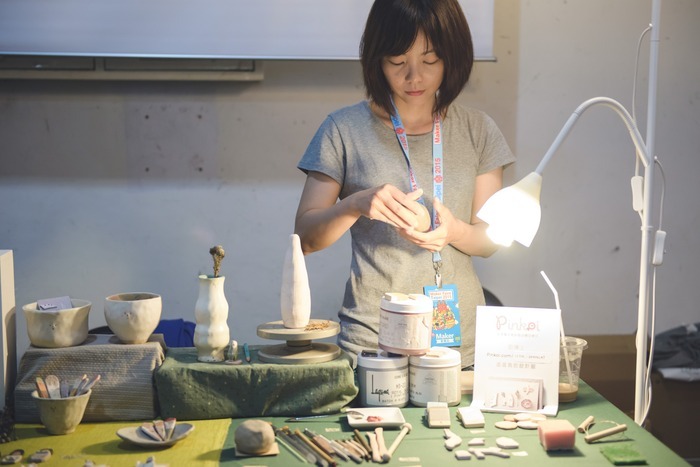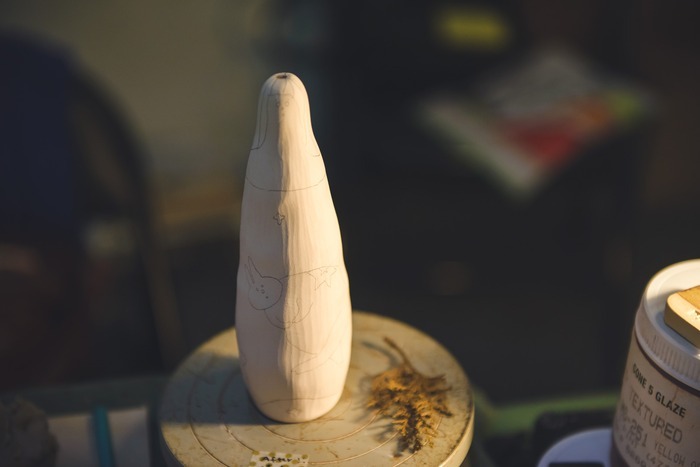 3. WOOD515
What do you make?
Today we're making personalized wooden crafts such as keychains, necklaces, magnets and clips. Our laser printer failed today, so we're hand-carving personalized items instead, and people seem to love it!  
Why do you love making it?
We love making by hand because it's where we put our affection and pride. Also, interacting face-to-face with customers to create personalized items is meaningful to both customers and ourselves.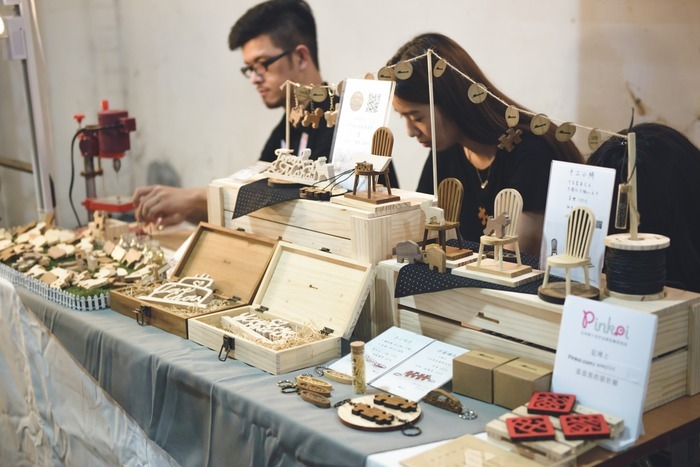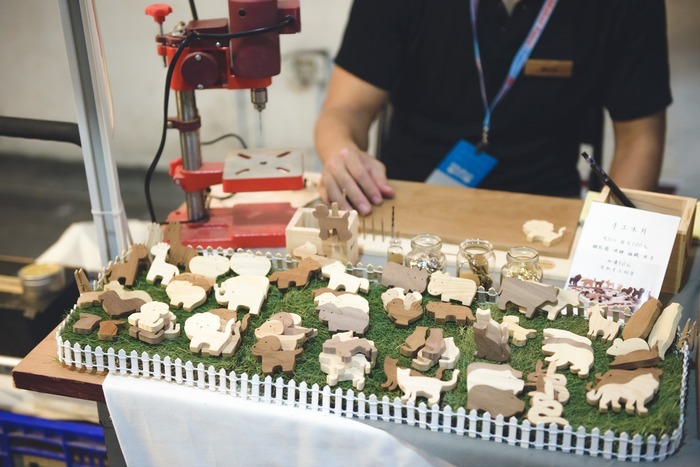 4. Zi-art
What do you make?
We make embroidery, and today we're showing the two main techniques of embroidery design: choosing colors and layering. On one table, we display the color threads required for the Blue Morpho Butterfly design; people can look and touch the threads, and understand the different color and reflection properties that come together for this specific design.

On the other table, we're displaying 5 layers of a total of twenty-something layers for the Tundra design, so people can see how each thread and colors are arranged in different layers. We hope people can get a feel of how fascinating composition is when making embroidery.
Why do you love making it?
It is amazing that we can put our imagination to work, and turn ideas into products. We are a team, and so we are always discussing, trying things out, and improving; making progress together is very gratifying.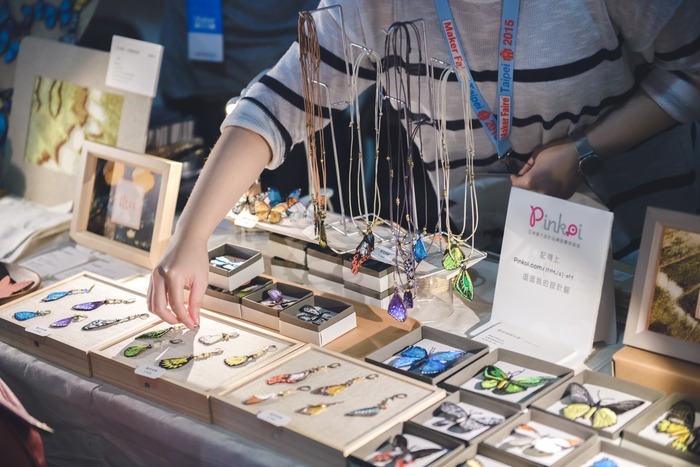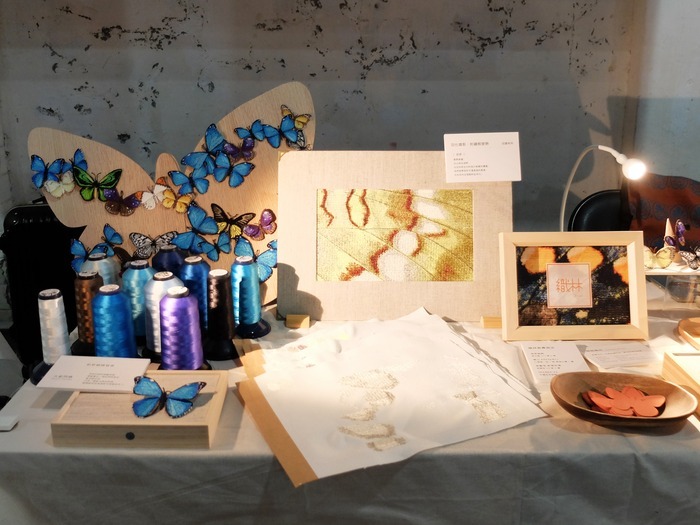 5. eye candle
What do you make?
We make candles! Making candles involves really cool techniques—melting the wax, then coloring, mixing scents, pouring, setting, removing from the mold, and trimming, etc. So today we're showing people how to do it.
Why do you love making it?
There is a lot to learn if you want to make things from your own hands and tools. How do you turn materials into a product? What are the necessary processes to make it work? For example, we need to learn the chemistry of melting and molding wax to make a good candle. We love doing it because creating is fulfilling, and learning is exciting!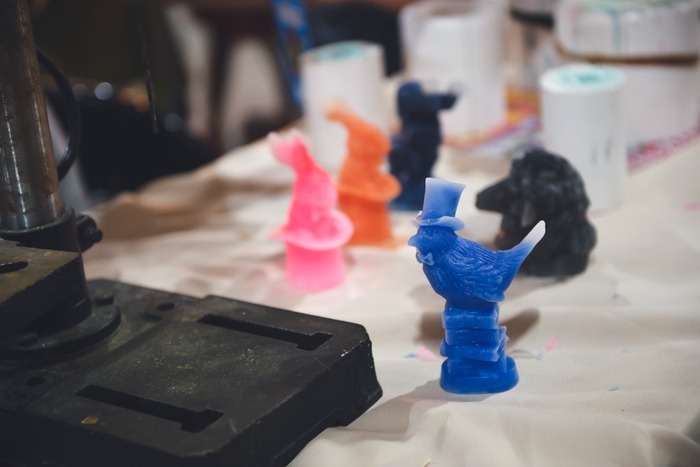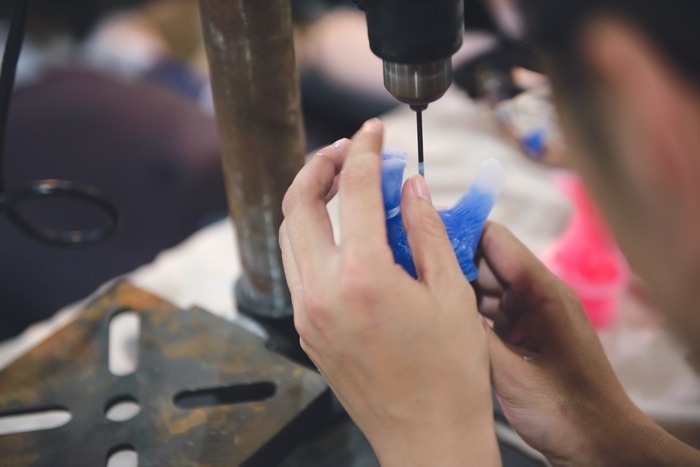 6. Edison Industry
What do you make?
We make pipe lamps and other handmade lamps.
Why do you love making it?
With all the convenience of technology, we start to forget how things came to be. If we make things by hand, we connect emotionally with the people who experience the process together.

Crafters and artists pour their hearts out to create that personal bond, which is almost as important as the product itself. The interaction between customers and us might be brief, but it can be warm, and the products will carry that warmth forward.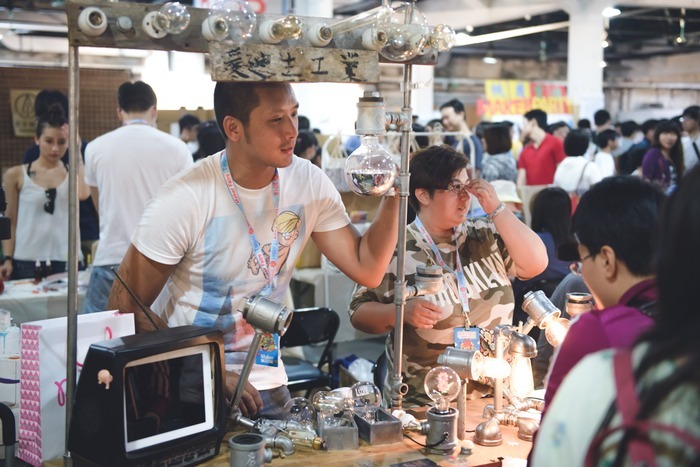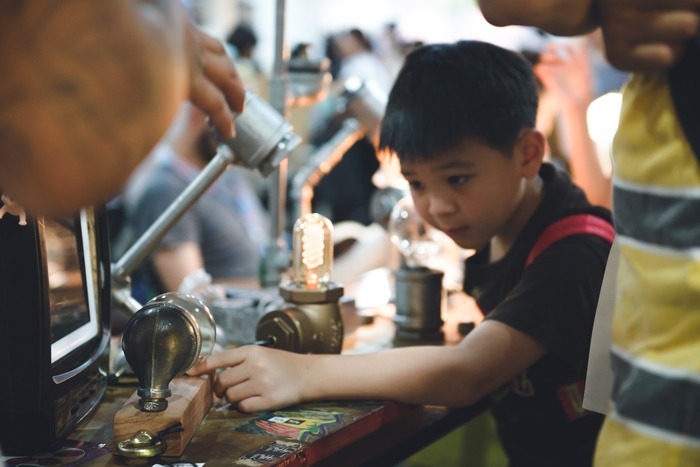 Are you inspired by what Pinkoi designers make and why they enjoy making? You, too, can be a maker, or support makers by shopping at Pinkoi!
We at Pinkoi always cite the bloggers, designers, and content creators whose ideas we post. Any missing credit is unintentional and will be corrected upon notice. If you wish to share our content for personal use, please do so under these conditions:
Give Pinkoi credit and include a direct link to Pinkoi.com.
Must stay true to the original article; no word, picture, video and logo can be altered or added.
Read full ethics policy