10 DIY Christmas Tree Alternatives that are Trending Right Now
Pinkoi is Asia's leading marketplace for buying and selling independent design. Discover beautiful design products to decorate your lifestyle. Whether you're buying for yourself or someone special, Pinkoi is the ultimate gift shop for buying unique presents!
☞ It's Christmas season! Find the perfect Christmas gift with Pinkoi Gift Generator!
No room for or not supportive of a traditional Christmas tree? You're not alone! Alternative Christmas tree is the coolest holiday craft project now. With all the string lights, craft ideas and recycled materials we have available, building an unconventional Christmas tree might actually be more practical than buying and more fun to decorate. It's also easier to make it match your trendy minimalist apartment interior! 
1. Greeting Cards Christmas Tree

Source:Design Improvised
This is a way to make a wall-tree that takes no space, while displaying cards from family and friends. Stick cards to the wall and arranging them into the shape of a tree by shape or colors. Feel the love every time you see the tree! (Have you chosen Christmas cards for everyone yet?)
2. Cardboard Christmas Tree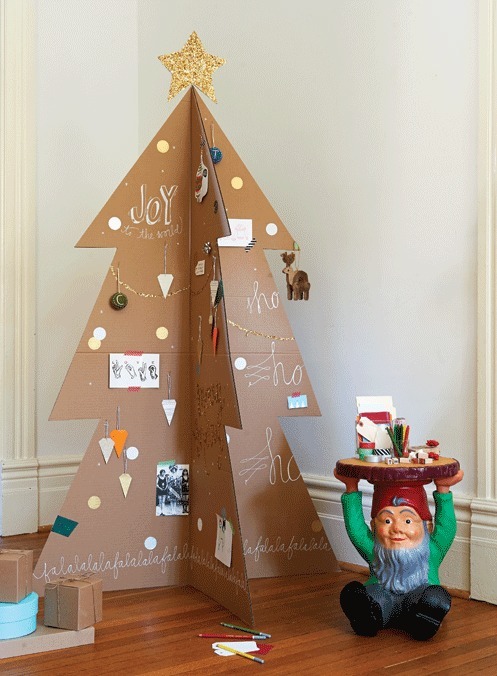 Source: Chatelaine
We bet you have many cardboard boxes lying around from all the holiday shopping—save them for craft projects! Trace a template and cut out the triangular pieces and slits, then stack them together to make a 3D tree.
3. Ladder Christmas Tree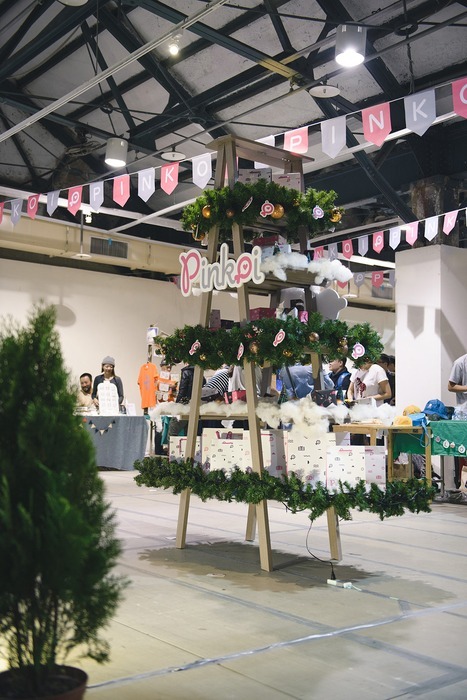 Ladders also have a good structure for a minimalist style Christmas tree. Wrap evergreens and cotton around it, or add additional boards to place extra ornaments.
4. Books Christmas Tree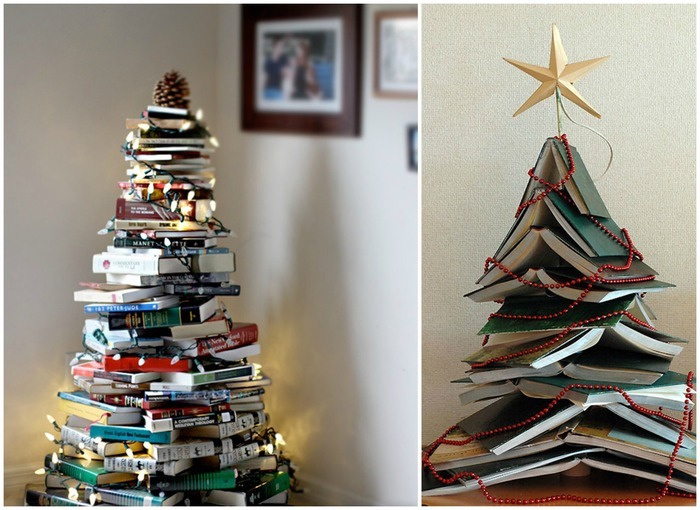 Source: Combo
Winter is for stories, hot cocoa and reading by the fireplace. Setting up a bookish Christmas tree is easy—and think of the satisfaction of exhibiting your library collection!
5. Post-Its Christmas Tree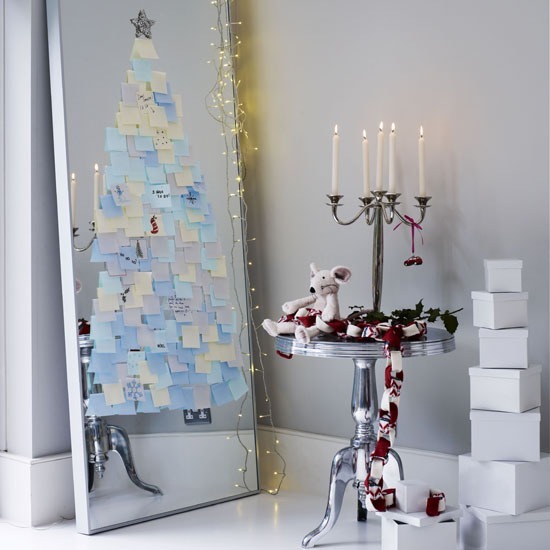 Source:Intelehome
Post-Its are not just for brainstorming! They are also for doodles, thank you notes, holiday blessings, and extra Christmas wishes. Create this unique tree with the office or the whole family!
6. Shelf Christmas Tree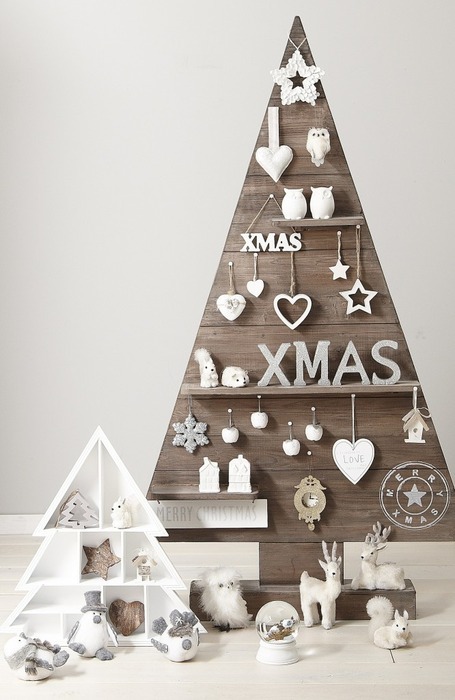 Source: Christmaholic
These functional shelf trees look like window displays you see in boutique stores. Hang some stars and reindeers in the same color scheme for a minimalist tree!
7. Newspaper Christmas Tree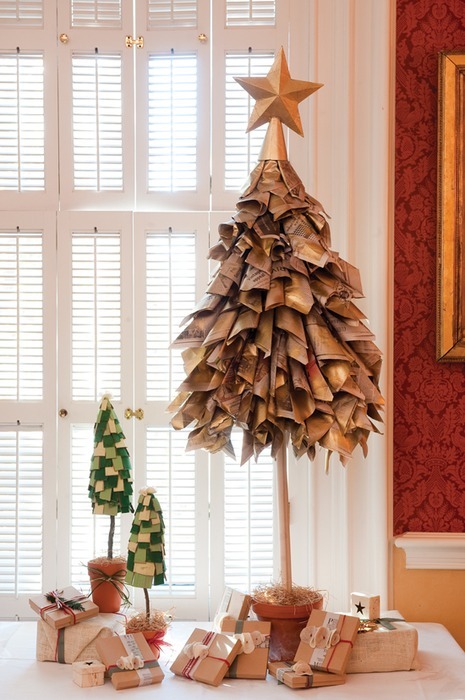 Source: Mother Earth Living
Clean up and decorate both at once! Collect the unsolicited flyers and papers, roll them into cones and glue them layer by layer to form a tree. 
8. Branches Christmas Tree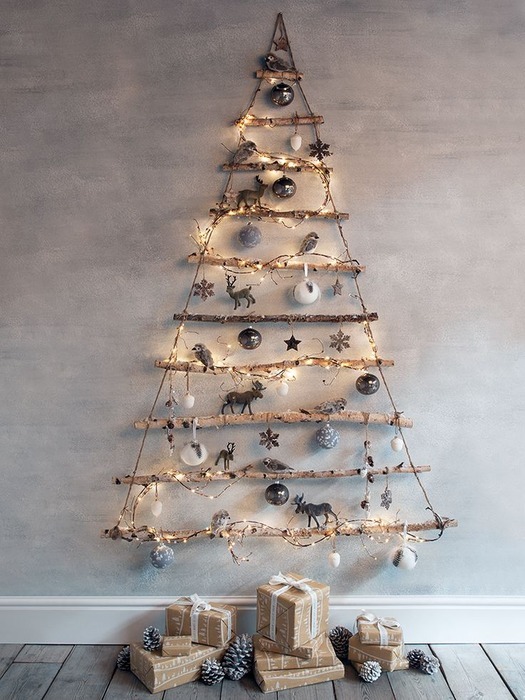 Source: Pinterest
A stunning tree that takes up almost no space! We love collecting driftwood and fallen branches in the park, and this is a great way to showcase their beauty. Fix them on the wall, then connect the branches with lights and ornaments.
9. String Lights Christmas Tree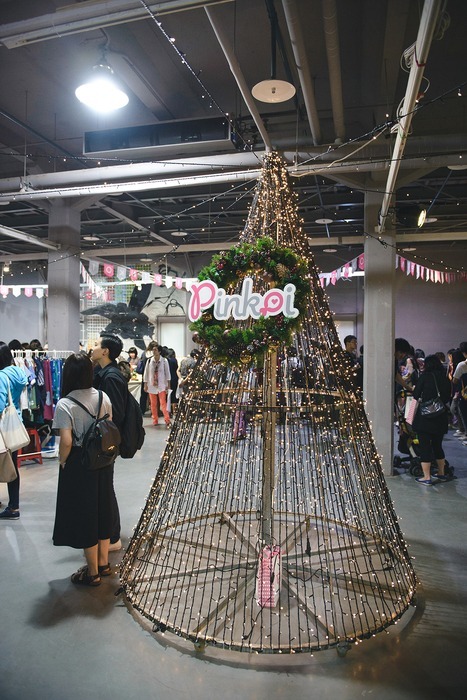 We love the sparkling Christmas lights! Instead of ornaments, drape strings of Christmas lights (LED string lights are great) from the center out for a warm, romantic alternative tree.
10. Sprigs Christmas Tree

Source: Moco Choco
Let nature inspire you with found materials like twigs, fallen bird nests and dried flower stems. Holly branches are great for this classic holiday look, and a wooden or wire cage would work as structure.
We are digging out some books to make a book tree. Which one is your favorite?
O Christmas tree!
► ► ► 7 Festive Candles to Light up the Holiday Cheers
► ► ► Color of the Week | Holly and Ivy
► ► ► 5 Home Decor DIY Crochet Ideas for the Winter Season!

We at Pinkoi always cite the bloggers, designers, and content creators whose ideas we post. Any missing credit is unintentional and will be corrected upon notice. If you wish to share our content for personal use, please do so under these conditions:
Give Pinkoi credit and include a direct link to Pinkoi.com.
Must stay true to the original article; no word, picture, video and logo can be altered or added.
Read full ethics policy