4 Stationery Picks for the Travelers At Heart
Pinkoi is Asia's leading marketplace for buying and selling independent design. Discover beautiful design products to decorate your lifestyle. Whether you're buying for yourself or someone special, Pinkoi is the ultimate gift shop for buying unique presents!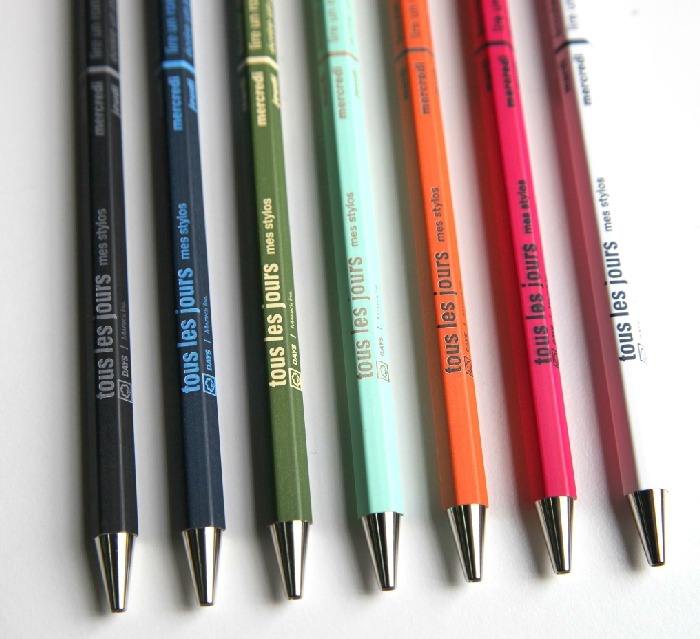 Speaking of traveling, the first stationery that comes to mind is the Mark's Days ballpoint pen. These hexagonal pens have wooden bodies and are engraved with the words "tous les jours mes stylos," meaning "pens for my everyday" in French. Indeed, each side of the pen is also engraved with a daily activity suggestion:
lundi voir un film—watch a movie on Monday
mardi écouter un disque—listen to an album on Tuesday
mercredi lire un roman—read a novel on Wednesday
jeudi écrire un poème—write a poem on Thursday
vendredi acheter un billet—go to a show on Friday
samedi/dimanche fair un petit voyage—go traveling on Saturday/Sunday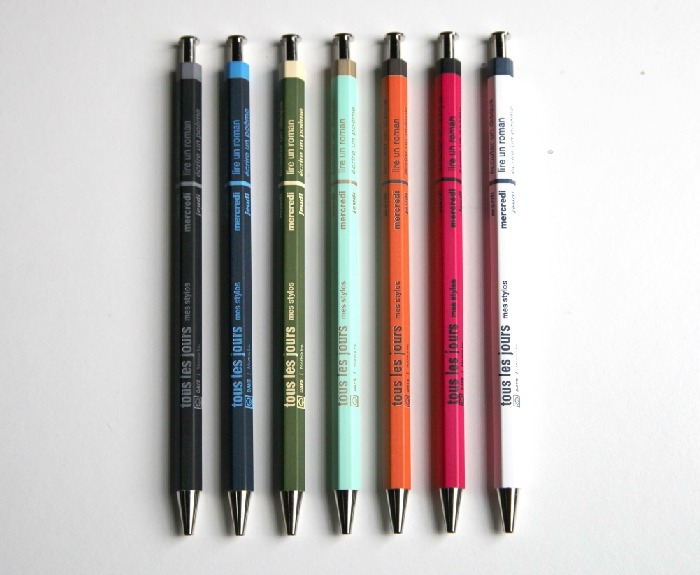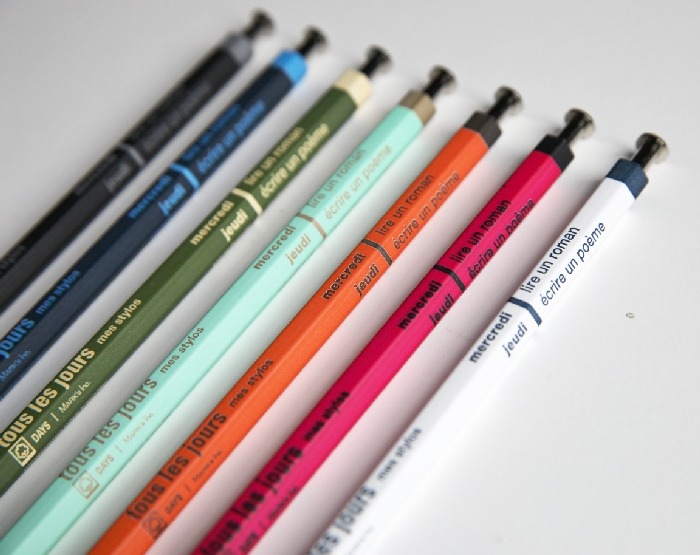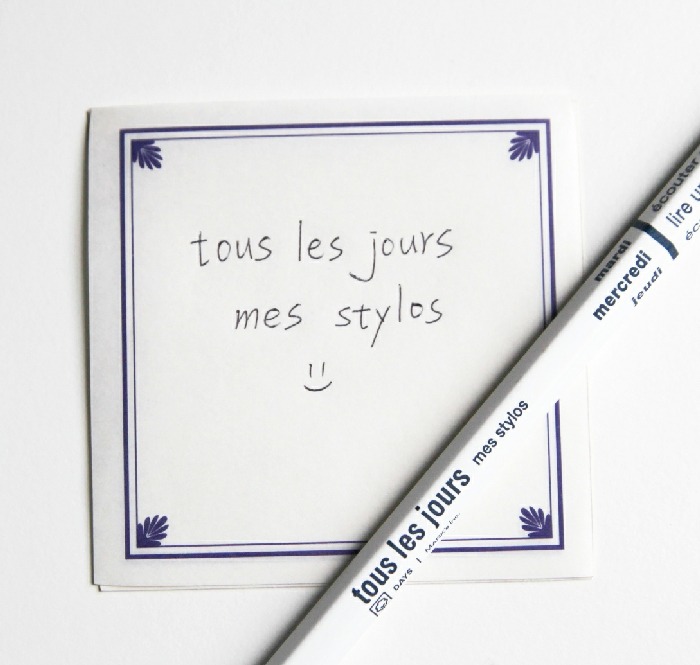 Every side of the pen is different, reminding us to enjoy every single day as it is. Whether I'm traveling, reading, writing or going to a movie, "my everyday pen" brings me joy any day!
"Compagnon pour travailer," meaning "A traveler's best companion," is also engraved on the pen, making it the official pen for travelers!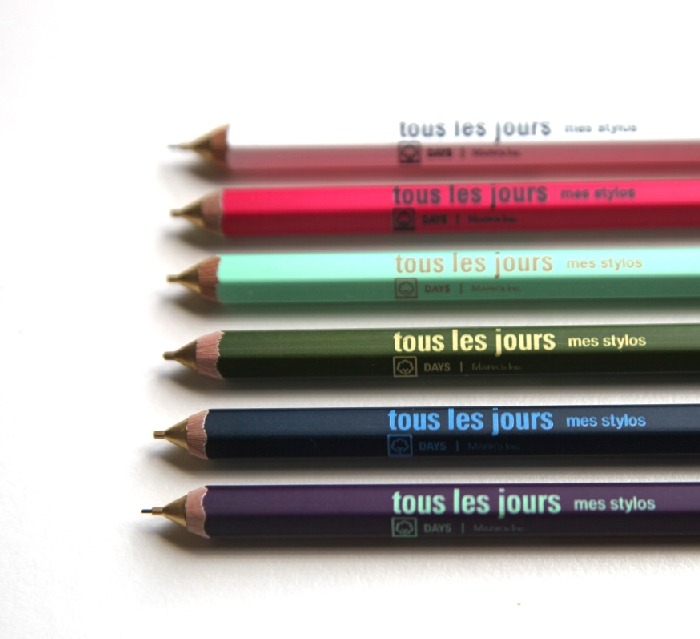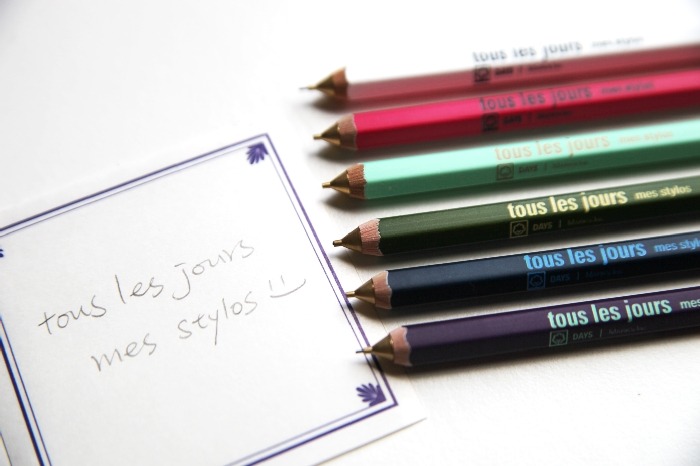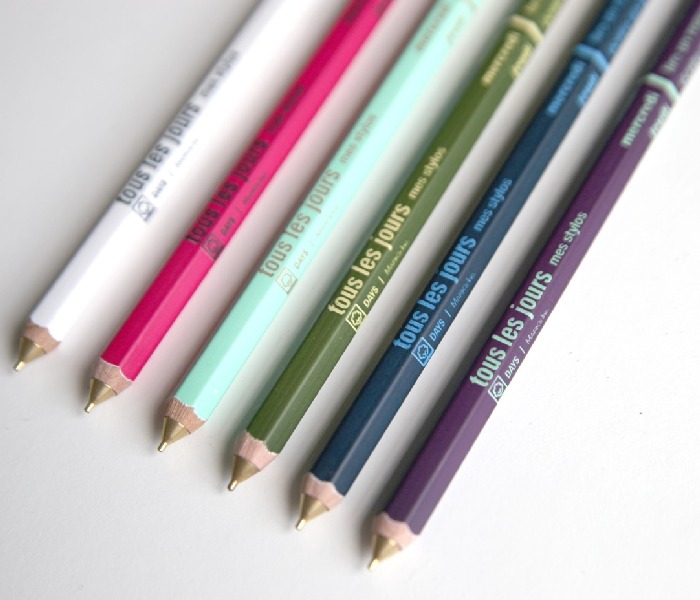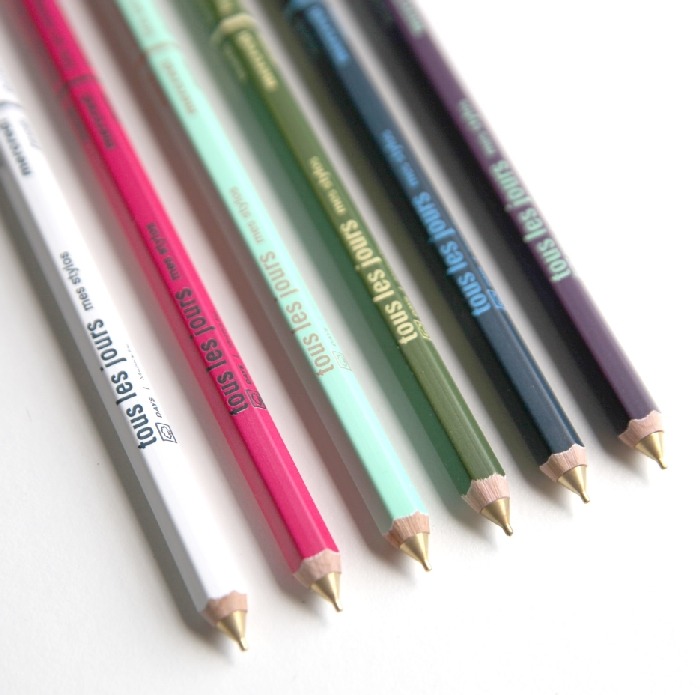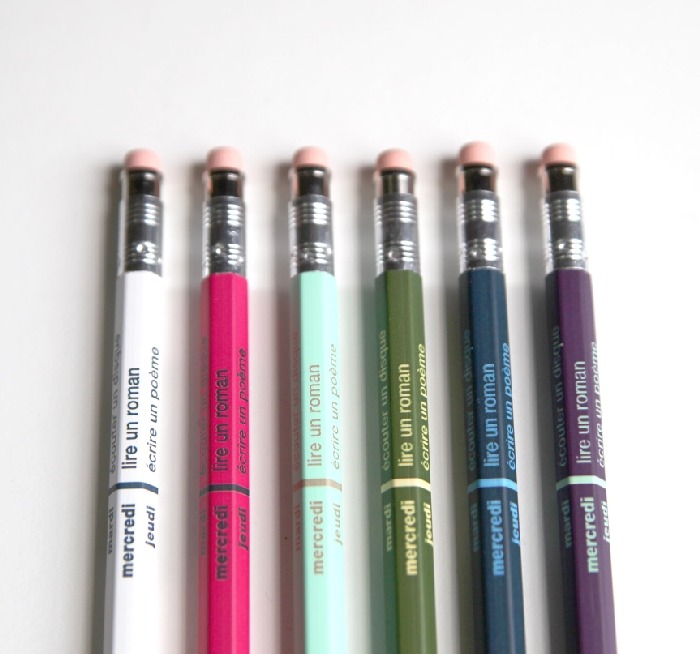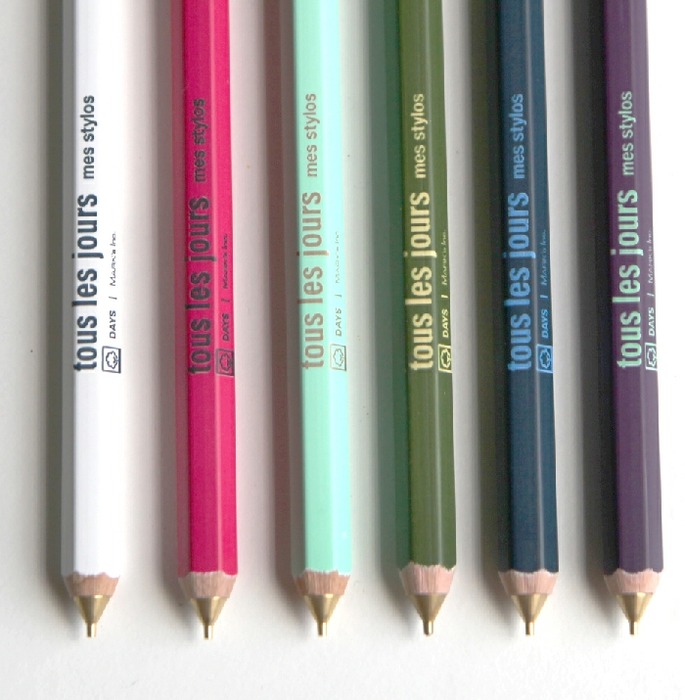 These Mark's Days Mechanical Pencils are just as colorful as the Ballpoint Pens!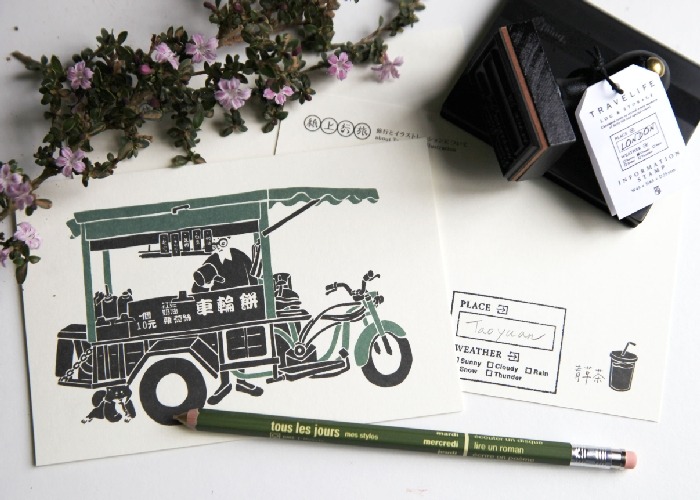 Travel On Paper postcards are top-notch quality postcards with local Taiwanese flair. They're even more fun with a "PLACE" stamp where you can record your current location! This olive green Mark's Days pencil also matches the postcard perfectly.
I have personally mailed out many Travel On Paper postcards, and people loved the Taiwanese lifestyle illustrations—detailed, simple and delightful! I have also collected the Japanese series and Postman series; my only trouble is how to collect them all again after they're sent out?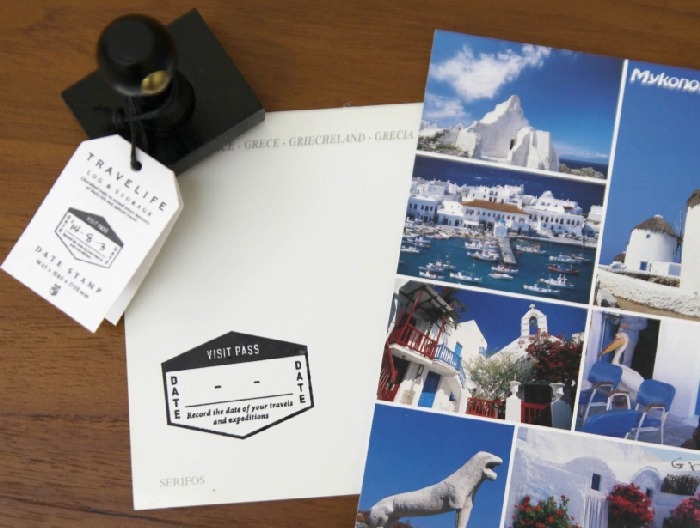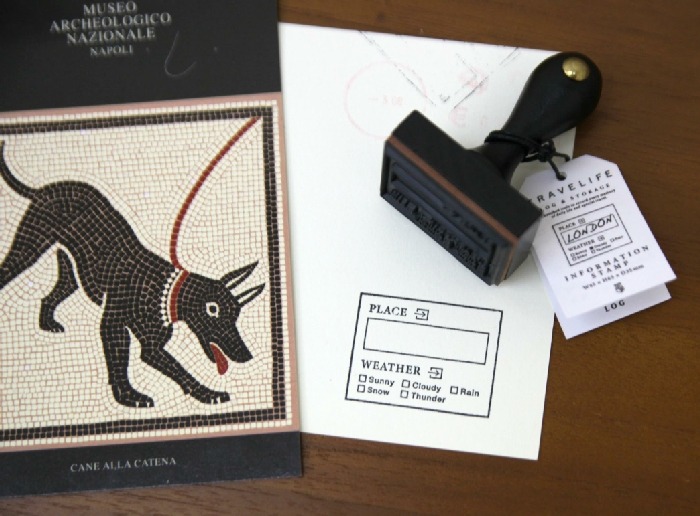 During college, I went traveling in Europe. The azure blue of Greece and the history of Italy were the best memories. If only I had Mark's Travelife stamps, I could record even more of my journey in full detail! These Travelife stamps come in two designs: Place/Weather and Date/Visit Pass. Stamp one on a postcard and it'll add a personal touch to the momento.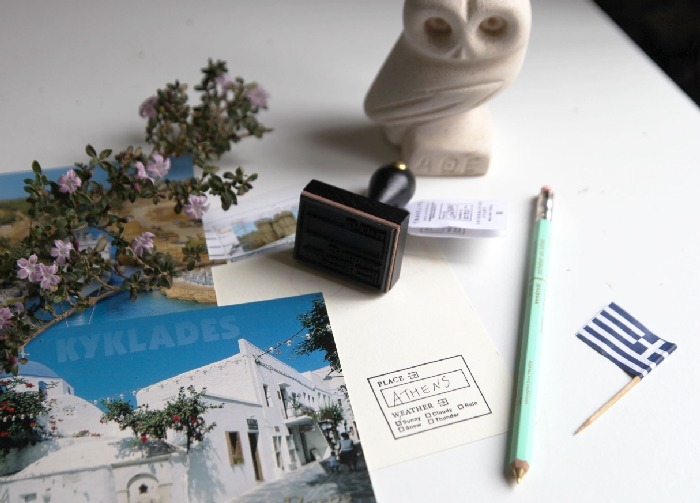 Wish I could visit the white domes, blue sky and ocean of Greece again!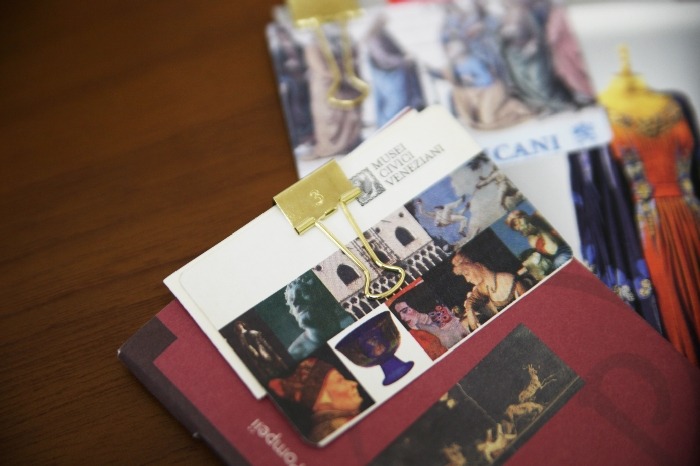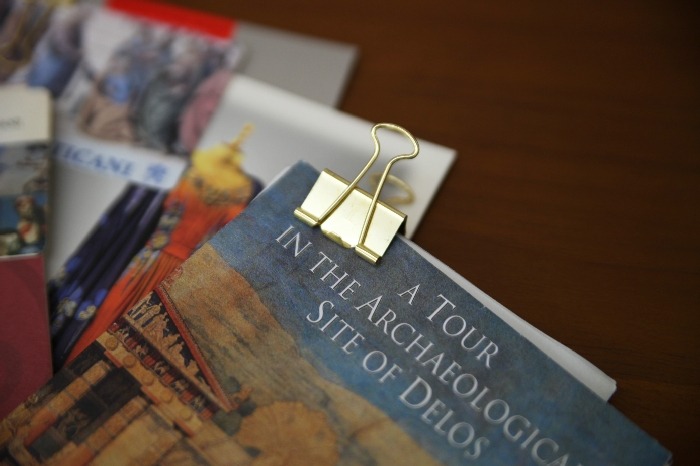 I remember always carrying a pile of maps, brochures, train pass and ticket stubs when traveling in Europe. These metal clips from Mark's are engraved with numbers and come in M and L sizes to help travelers get organized.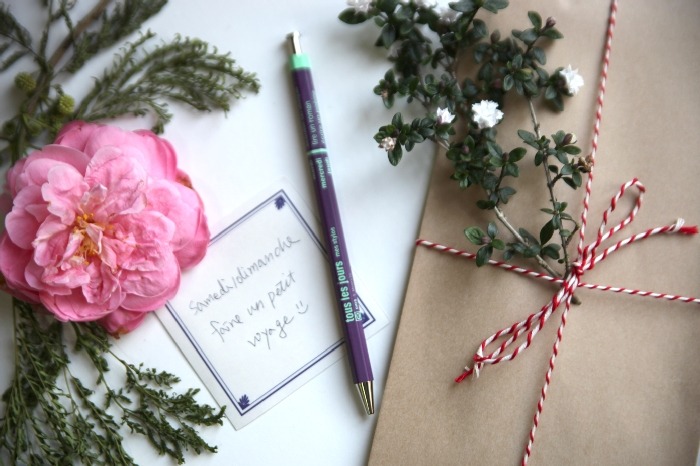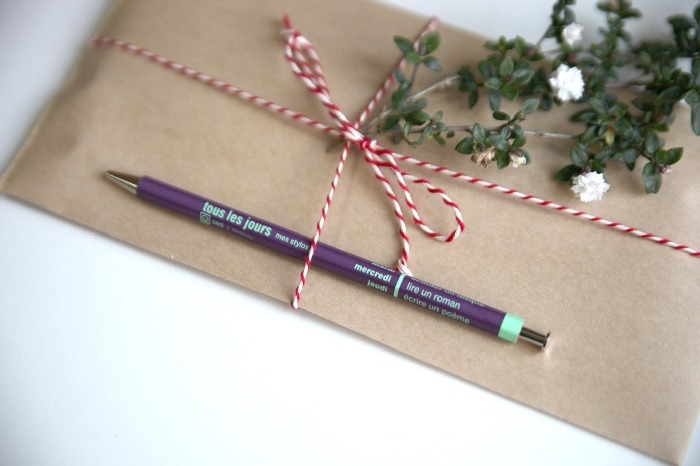 The next time you go traveling, don't forget to bring along your best stationery!
We at Pinkoi always cite the bloggers, designers, and content creators whose ideas we post. Any missing credit is unintentional and will be corrected upon notice. If you wish to share our content for personal use, please do so under these conditions:
Give Pinkoi credit and include a direct link to Pinkoi.com.
Must stay true to the original article; no word, picture, video and logo can be altered or added.
Read full ethics policy