2015 TGHFF Special Feature | Opening Film: Distance
Pinkoi is Asia's leading marketplace for buying and selling independent design. Discover beautiful design products to decorate your lifestyle. Whether you're buying for yourself or someone special, Pinkoi is the ultimate gift shop for buying unique presents!
The Taipei Golden Horse Film Festival is here! <2015 TGHFF Special Feature> is Pinkoi Zine's very own watchlist written for design and film fanatics. TGHFF runs between 11/5~11/26 and is Taiwan's most influential film festival. To celebrate, every Wednesday and Friday we'll introduce you a Golden Horse film in one of the three themes: Of Cities, Of People, and Of Colors. Tune in and join Pinkoi Zine celebrating TGHFF!
This year, the Taipei Golden Horse Film Festival opens with <Distance>, a drama directed by Singaporean filmmaker Anthony Chen. Don't worry, no spoilers below!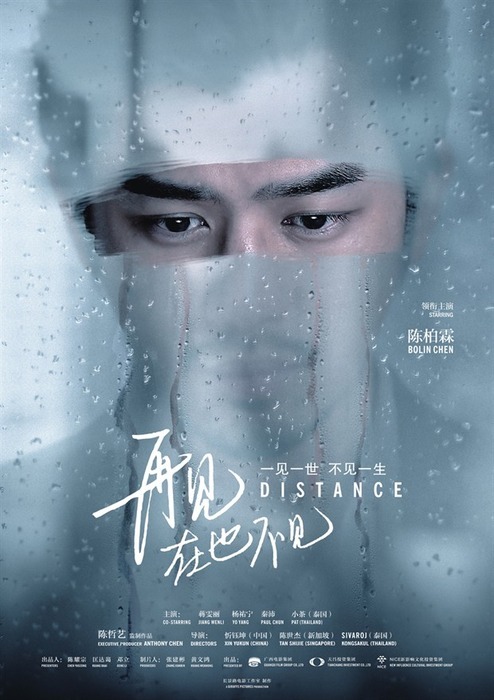 In <Distance>, popular Taiwanese star Bolin Chen plays three characters in three different stories all surrounding the topic "distance". In Chinese, "good-bye" literally means "see you." But will we really see each other again? Or were we already saying silent farewells in our hearts? These three stories describe the silent good-byes and the physical and emotional detachment of our days.
The 1st Story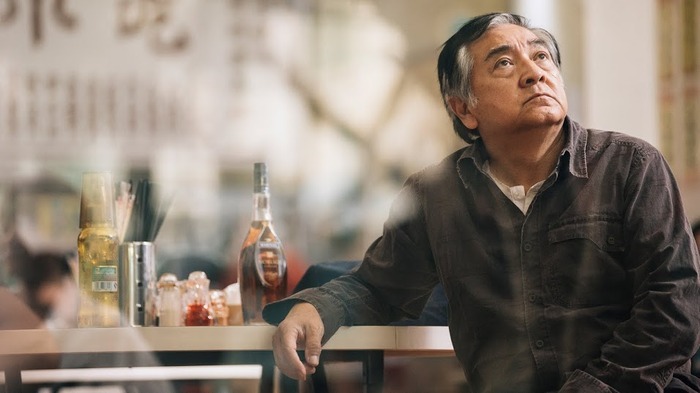 Chen's ordinary business trip to Guangxi became a fateful encounter, when the father he's never met approached the stranger that is his son. Chen was hoping to get to know his father from a distance, and secretly followed him to his favorite bar; but now that they've spoken, a story unfolds……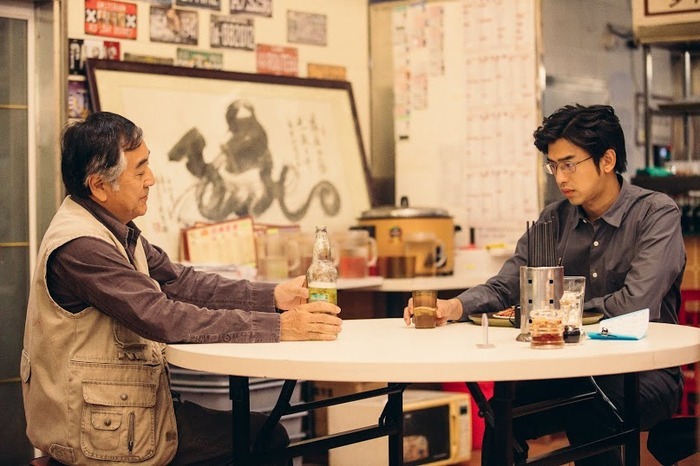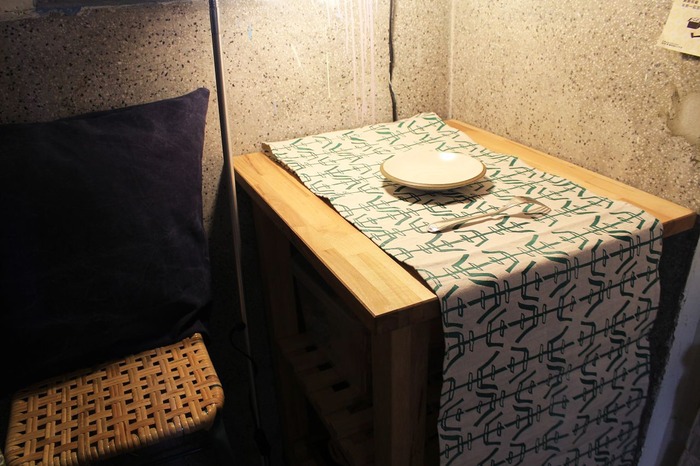 Green Table Runner from Zhi Zhi Ren Textile
At first, Chen kept himself and his camera at a distance from his father; and then when he got into the car of a friend picking up his kid from school, Chen found himself surrounded by toys symbolizing family bond. We strongly felt the emotional tug when this contrasted with Chen's own distant, almost empty relationship with his father. It was a sad scene that reminded us to write to our dads.
The 2nd Story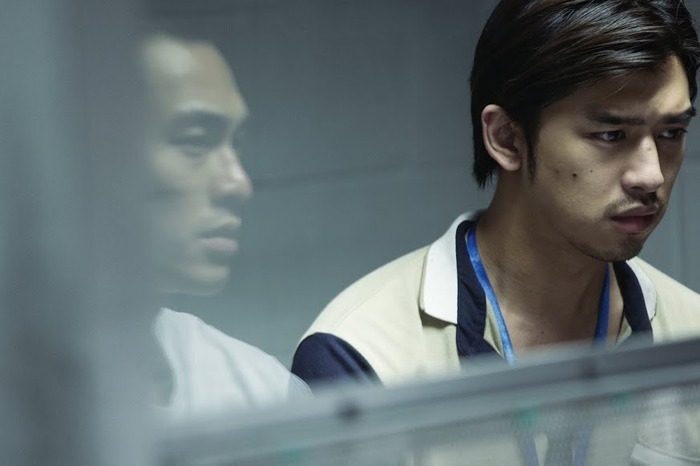 Upon receiving a letter from the Changi Prison, De-ming arrived in Singapore and went through strict security procedures to meet his childhood friend in jail. "I can't believe you are willing to come see me," was the first thing his friend uttered.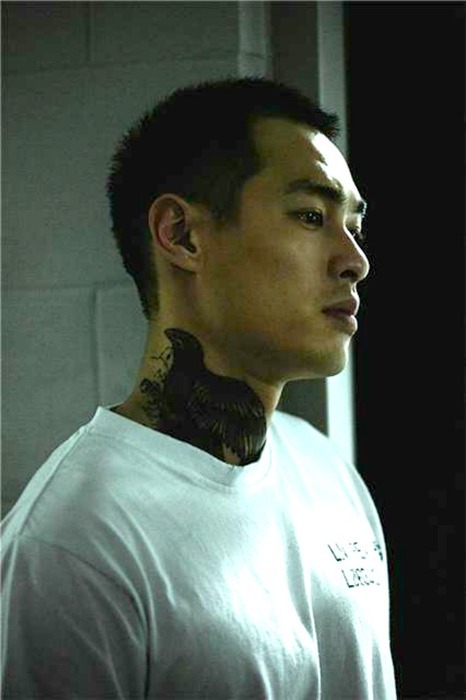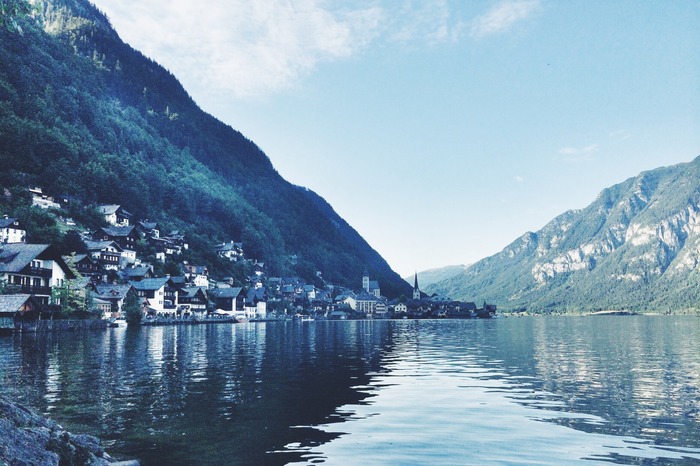 Hallstatt Lake Postcard from Ressifia
This story revolves around a lake loaded with memories and symbolisms: "It's just a swim at the lake." "I can't go to the lake anymore." As we learned more about De-ming's past, the lake became clearer as a symbol of youth, friendship and a constrained romance. We saw that De-ming kept missing the opportunity to say goodbye to the important people in his life.
The 3rd Story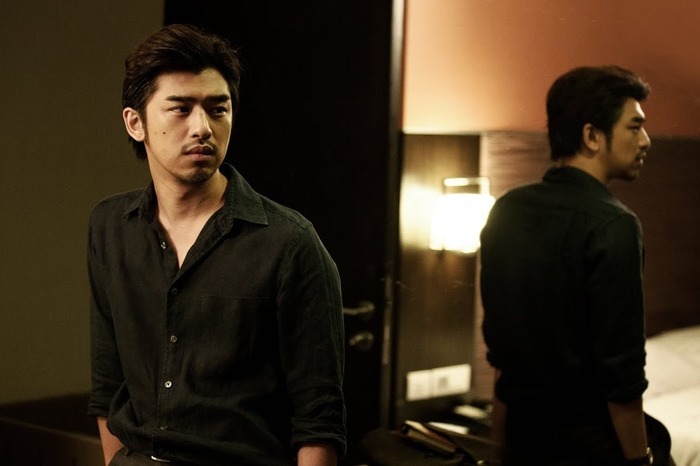 Chih-bin Chen hosts a seminar at a school in Thailand, lecturing about how technology made communication easier, but somehow not with the ones we care for the most. After class, Chih-bin walked down the hallway with student Ping and ran into Chih-bin's college professor, Hung Hsieh. But from Chih-bin's expression, we see something more than what students feel for a teacher.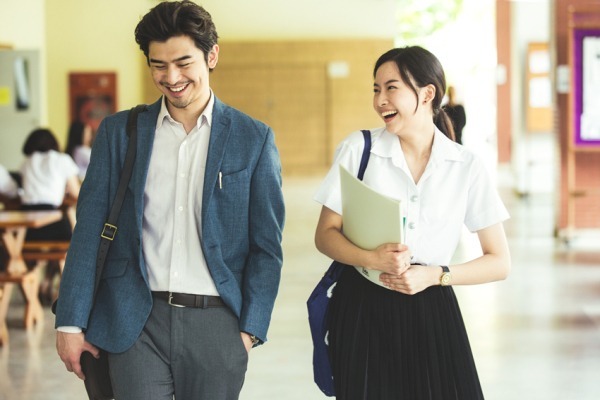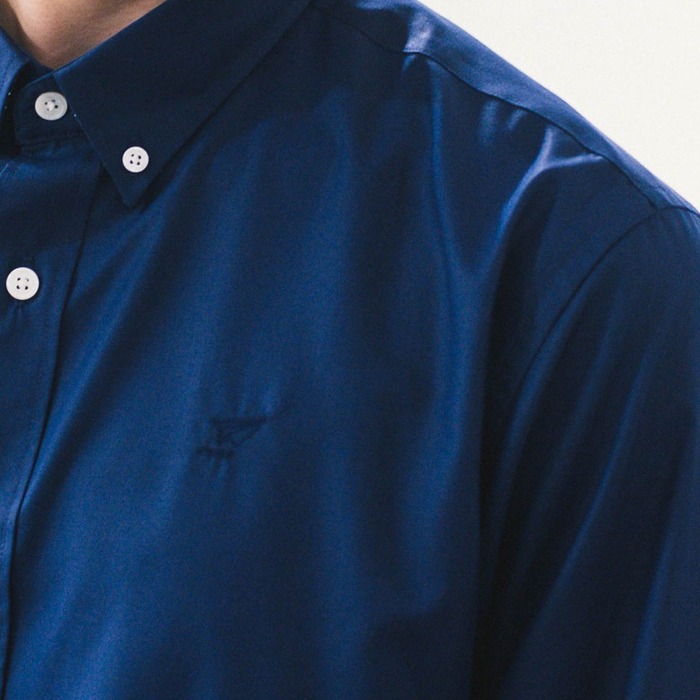 Navy Shirt from Issara
Probably most people can identify with the feeling of detachment told in this film. We remember someone said in the movie, "Modern technology helps us reach out more, but gives us less meanings in relationships. We become shallow humans who spread ourselves too thin." Isn't it so true? We long for meaningful connections, but are so easily distracted that we can't even recognize which connections are meaningful.
Distance is one of those films that speaks gently at first but becomes slowly overpowering. It's a great movie to savor and contemplate.
Taipei Golden Horse Film Festival Dates: 11/5-11/26/2015
Visit 2015 TGHFF Official Website
Image Source:TGHFF Executive Committee, Takungpao、CCTV、Destination China & Taiwan
We at Pinkoi always cite the bloggers, designers, and content creators whose ideas we post. Any missing credit is unintentional and will be corrected upon notice. If you wish to share our content for personal use, please do so under these conditions:
Give Pinkoi credit and include a direct link to Pinkoi.com.
Must stay true to the original article; no word, picture, video and logo can be altered or added.
Read full ethics policy