Designtrepreneur | Jomu Studio
Pinkoi is Asia's leading marketplace for buying and selling independent design. Discover beautiful design products to decorate your lifestyle. Whether you're buying for yourself or someone special, Pinkoi is the ultimate gift shop for buying unique presents!
I've always loved the human touch of things made by hand, from scratch.
Through pins and needles, designer Hsin expresses her affection for handmade items and simple living.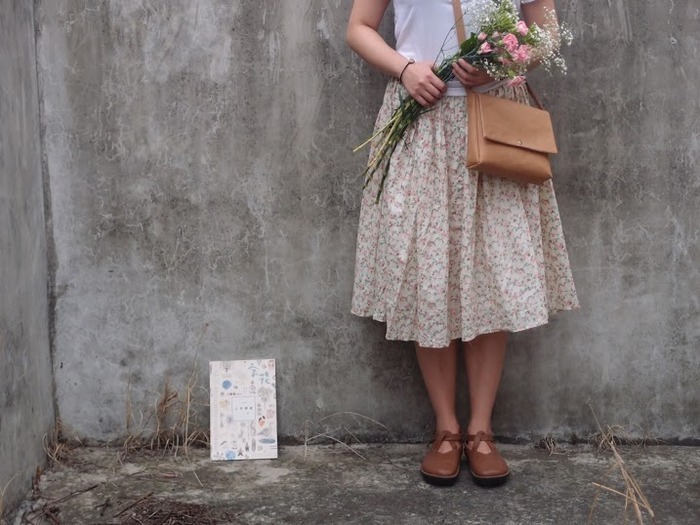 Hsin began her career as an industrial design major, freelanced in exhibition planning and design, and worked on branding in an online business. She once had a passion project with friends combining good food and good design, selling desserts and hosting events (as well as their own dinner parties!) That was the first time she brought her own interests into a fully operational project. Having tasted the joy of running her own brand, now, she has Jomu Studio.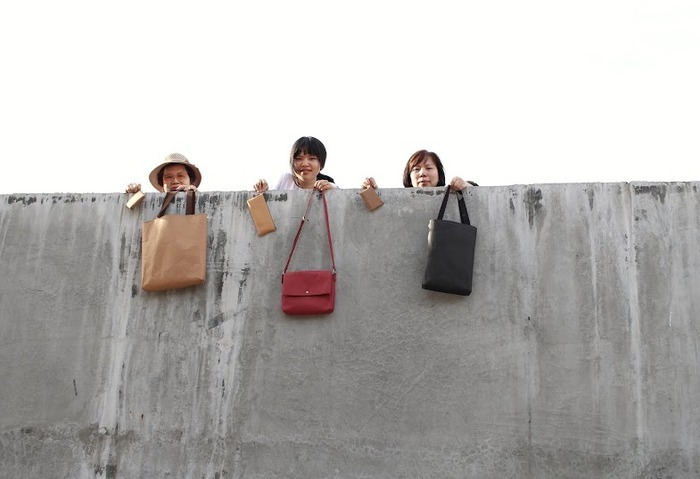 How did you become a designer?
One day when my mom was shopping online, I noticed a new material called washable kraft paper. It looked interesting so I got some and we played with it. My grandma, my mom and I all love handcrafting, and my grandma is a seamstress, so we all got curious and made a bag with washable kraft paper. It's a material with lots of potential, but also a challenge to work with. The three of us often discuss how to work with its physical properties. After making and selling a couple of bags, we began to have a customer base. People were pleasantly surprised with the feeling and the properties of washable kraft paper. So we decided to build a brand around this material, and share our joy of handmade items with more people.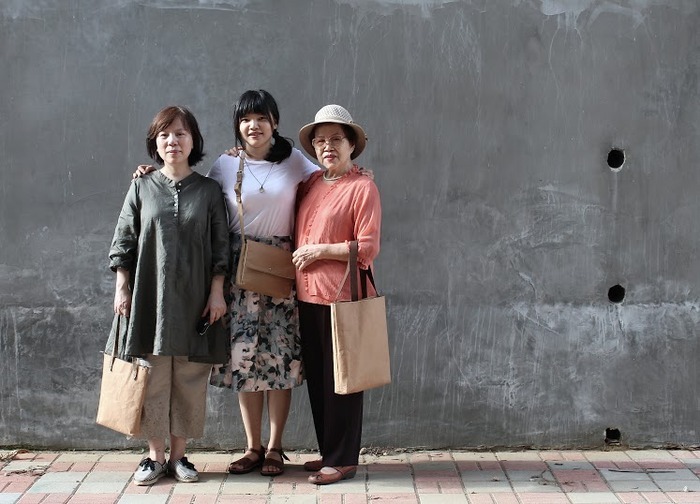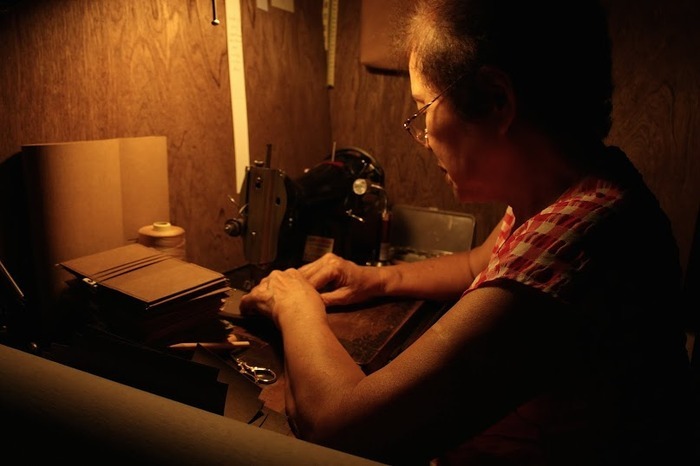 What are your visions for Jomu Studio?
Jomu involves two words in Chinese: "jo" for us means legacy and a sense of belonging, and "mu" means wood, where the material comes from. Jomu stands for our belief in simple, genuine products made of natural materials, weaved by our own hands.
Washable kraft paper is compostable, waterproof, lightweight and feels like fine leather to the touch. It's a fascinating material. That's why our design is so minimalistic: no extra decorations or complicated functions; just the full experience of this material. A lot of crafting skills go into the details to bring out the best and the purest beauty of this material. We end up with minimalistic products that go with any style and can be easily tweaked for different tastes. They might look simple, but they are the most versatile when they are used in real life.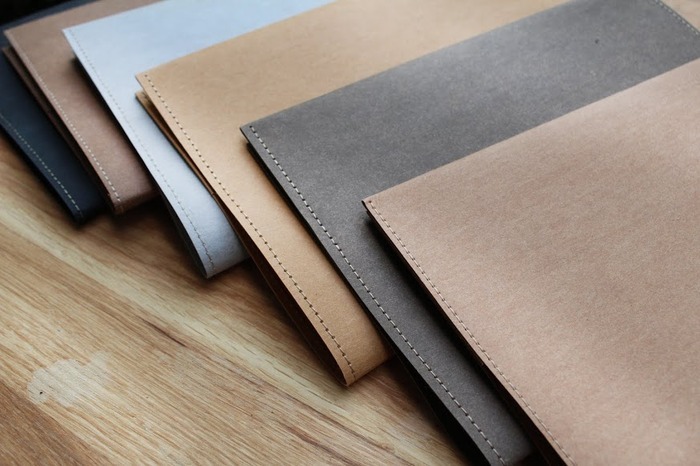 We have a vision: if we can help everyone own a piece of washable kraft paper accessory, we are contributing to the environment. Instead of making it all about the environment, we emphasize the beauty of the materials itself, as well as the thoughts we put into handcrafting. At a reasonable price range, it's relatively easy for anyone to own a piece, and therefore to start thinking differently and do things differently to benefit our land—the Earth.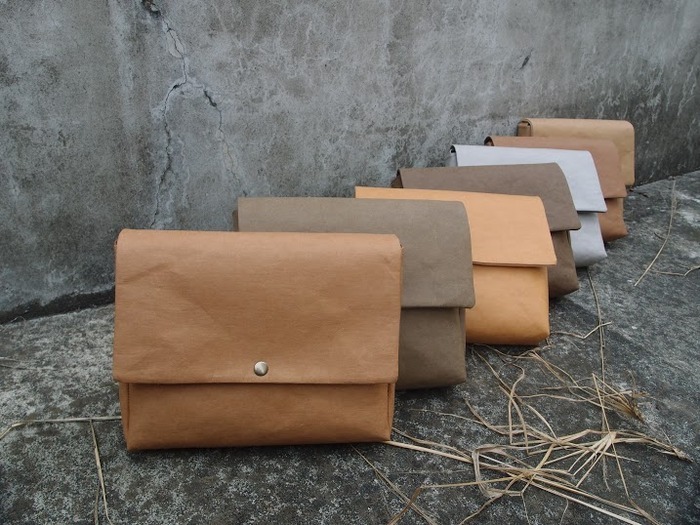 When did you decide to start your own design business? What motivates you to continue this path?
I've always loved design, so going down this career path was only natural. I was also experiencing a lot more things other than design, which helped me understand that design really is everywhere. Everything is designed. And a design business—a brand—is much more than designing products. It's also growing that brand, managing logistics, planning for marketing and daily operations—and they all need to be designed to work together smoothly as a brand.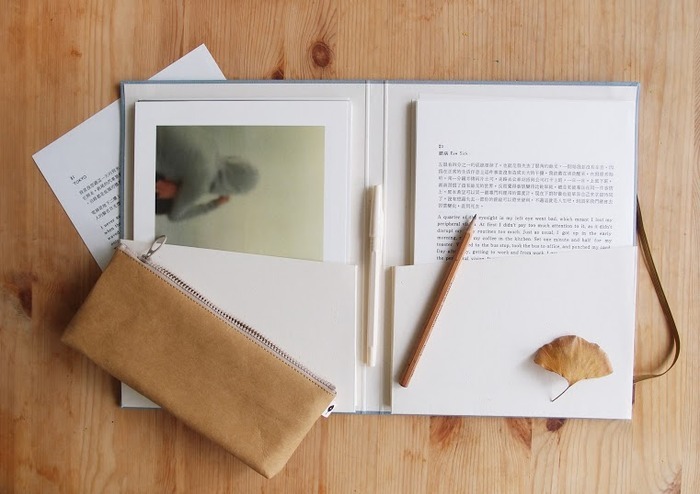 I was deeply influenced by <Touch of Design>, a book about Japanese design, when I was studying. I really like the kind of design that is simple, low-key, yet warm: you can see it's a result of thoughtful, strict attention to details. Now that I'm running my own brand, I can relate to it, because it's what I wanted and what I'm doing now. Jomu is where I pour my ideals, dreams and my love for the land.
What's the greatest fulfillment of running your own business?
We want to make products that make people feel warm and cared for, and by doing so, we also feel loved. What a blessing!
Sometimes we feel like day after day, nothing ever changes, because we're just busy working on and on. But if we look back to a year ago, half a year or even a few months ago, and then look at where we are now, we see that we have grown. There's a lot of room for improvements and new visions, but taking a good, detailed look at how far we've come is very rewarding.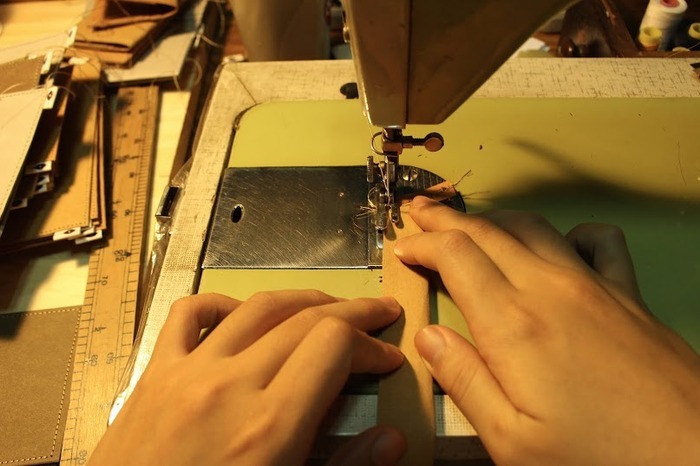 Feedback and advice from customers make our efforts meaningful. Many customers make a point to message us that they've received the product, or that they loved it. A customer even sent us a postcard on a backpacking trip overseas—it made our day!
What is the biggest challenge you've faced so far?
There are always challenges, one after another, even now. The biggest challenge was the Pinkoi Popup Goodie promotional campaign. We were overwhelmed by a huge amount of orders at a time when we were trying new methods and solving many problems. We were flattered by the demand, but we weren't prepared. In a short time, we needed to divide work efficiently, communicate with customers, try to meet the delivery dates they have requested, and find smarter and faster ways to work. We finally decided to close our Pinkoi shop for six weeks in order to finish these orders at the quality we've always had.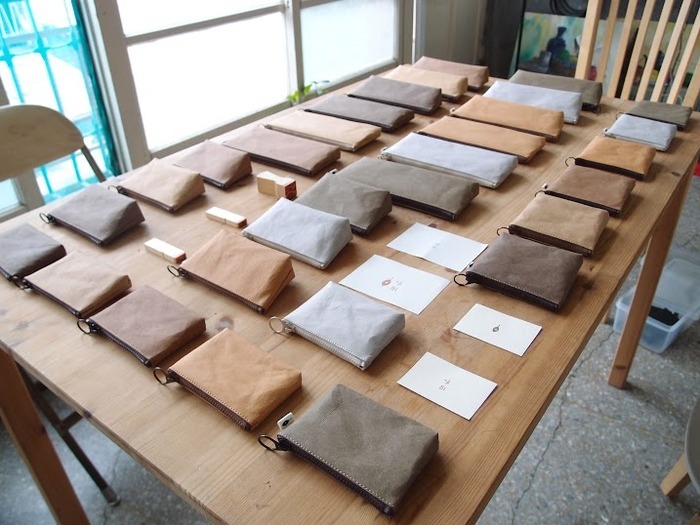 There were many delays, but we talked with every customer and most of them were gracious and willing to wait. It was a great learning experience, and we figured out a better workflow and time management system. We were really grateful that people were willing to wait for us to create products for them.
Please offer some words of wisdom to up-and-coming designers.
Work often looks simple before you start doing it, so don't overwhelm yourself. The thing is to keep going and don't give up; that's what gets you where you want to be.
Sometimes we get so impatient to improve, or too hungry for advice that we lost our direction. At times like this, slow down and recall why you were here. Think about what was it that you wanted to say, and what you wanted to give. You're the only one who knows what you're about. Take action after you've thought this through. Advice is important, but you also have to believe in yourself to set a direction.
Also, we often feel we're going too slow, or get frustrated when things don't turn out right. In these cases, slow down. Instead of nitpicking all the recent imperfections and unfinished tasks, look at your long term progress. What did you achieve in the past year and the past six months? You'll find you've made a lot of progress.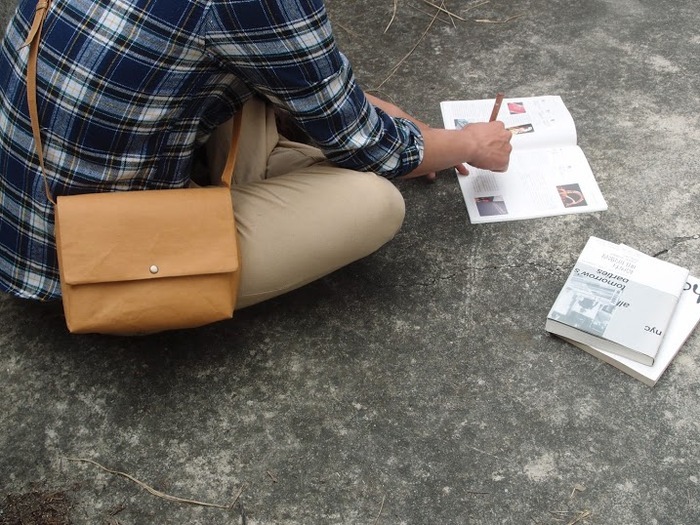 How did your brand grow after joining Pinkoi?
Pinkoi is our starting point. It wasn't busy in the beginning, but we kept talking and receiving feedback from customers on the platform. There were a few times we were featured on the homepage, and we built on the momentum and worked hard. Sales began to increase, as did the support for our goals and values. We were really flattered to be selected for Pinkoi Popup Goodie, too! We learned a lot in many ways.
We are really grateful for Pinkoi's support, helping us gain a foothold when we were a new brand just starting out.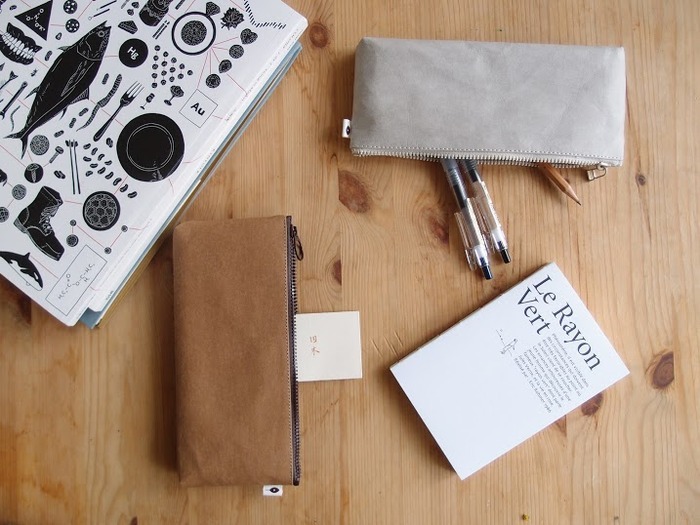 What would you like to say to the Pinkoi community?
Look inside your heart and remember why you're here. There, you'll find your direction again. Let's work towards our dreams together!
Get Your Brand Off the Ground
► ► ► An Insider's Look on Pinkoi Homepage Features
► ► ► Designtrepreneur | Wolf Tea
► ► ► Dress for Success! Handmade Products Packaging Primer
We at Pinkoi always cite the bloggers, designers, and content creators whose ideas we post. Any missing credit is unintentional and will be corrected upon notice. If you wish to share our content for personal use, please do so under these conditions:
Give Pinkoi credit and include a direct link to Pinkoi.com.
Must stay true to the original article; no word, picture, video and logo can be altered or added.
Read full ethics policy