Designtrepreneur | Lovely Days
The more wood is seen in its original form, the more it inspires curiosity and tell stories about how reclaimed wood crafts came to be.
Unable to bear the sight of wasted driftwood in the ocean and by the roadside, Ippon and Piggy—a couple from Taitung in Taiwan's south-east—began bringing the pieces home, slowly breathing new life into the discarded wood in their studio, Lovely Days. The couple put in their love for the land into unwanted driftwood, to tell the forgotten stories through engravings and intricate strokes of calligraphy.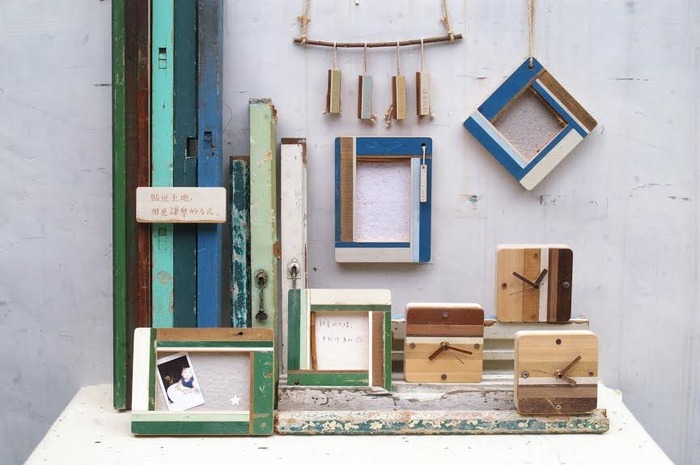 Before establishing Lovely Days in June, 2012, Ippon had just finished his military service and decided to do creative work related to the local industries. He was an apprentice with an artist, making driftwood art and learning about the tools and materials related to wood crafting. Piggy graduated with a degree in architecture and interned at an interior design studio for three months, after which she left interior design for carpentry. During a bike trip around Taiwan, she met Ippon, and the two founded a studio to work for a cause.  
They spent the first year exploring the style and positioning of their brand, at the same time collecting reclaimed wood diligently. With Piggy's skills in design, Ippon aspired to make upcycled wood furniture. However, fearing that a high-end product from an unknown brand would raise eyebrows on the market, Piggy came up with the idea of making personalized engraving woodcraft products.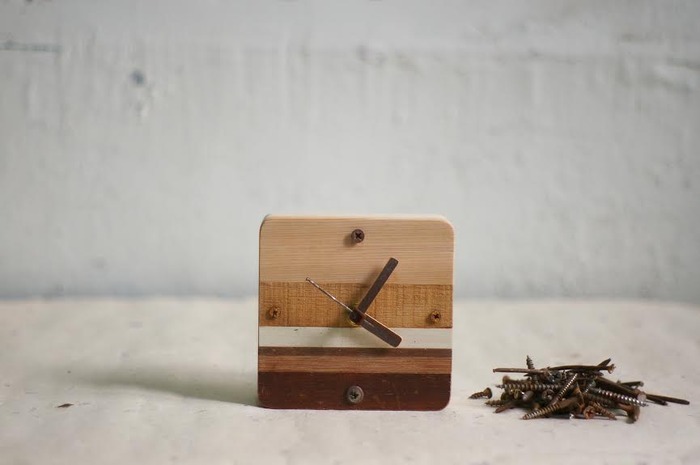 Lovely Days' inspirational wooden pieces have brought peace and positivity to many new owners. Let's hear Ippon and Piggy talk about how they created Lovely Days.
1. What's the greatest fulfillment of running your own business?
Unlike handwritings on paper, words engraved into wood cannot be erased. It's there to stay. Therefore, we want to carve only positive affirmations so that what lasts is positive energy.
Piggy: Some customers tell us that the more they carry the piece, the more strength they have. In fact, together we are creating a positive cycle. Perhaps just one person requested the word "courage," but there are so many others who need the same message and can benefit from this request. It also gives me courage as I engrave "courage" again and again; I am also practicing courage with you over and over again. This is a virtuous cycle: I seem to be giving, but I'm also receiving so much.
Ippon: I must say the greatest fulfillment is the fact that Lovely Days supports us economically. We're doing what we love, creating crafts at home, and supporting ourselves financially, I can  even do all this with my wife. We're learning, growing, and spending every moment together, exchanging ideas about Lovely Days all the time."
Piggy: We're really grateful to be make a living by doing what we love.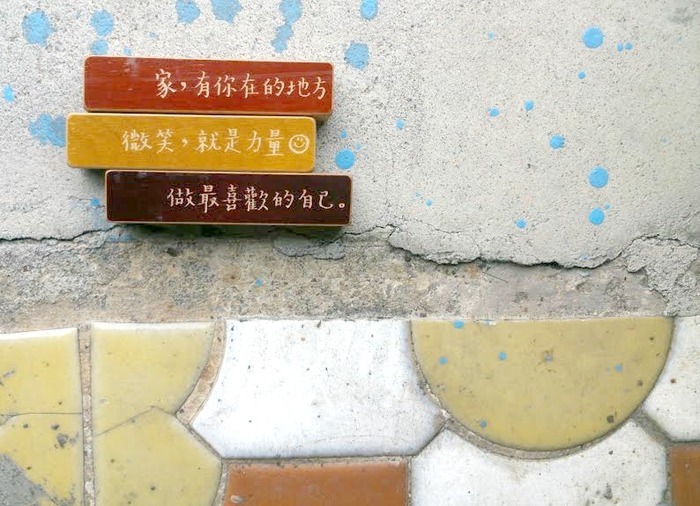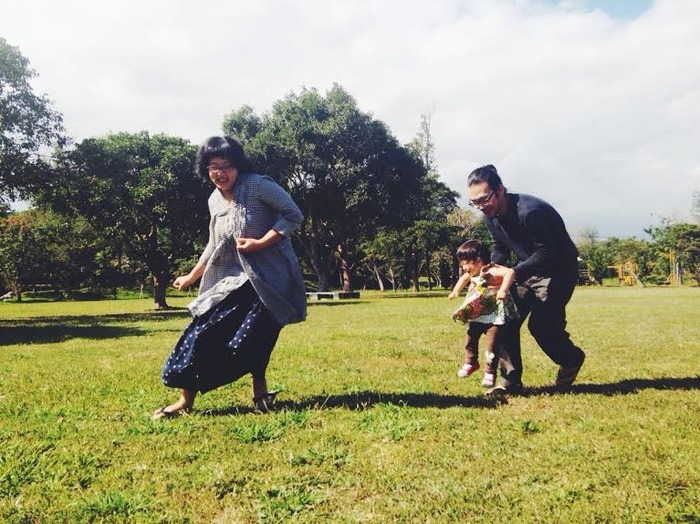 2. What is the biggest challenge you've faced so far?
The biggest challenge was to make a living during the first year. We were worried about the rent and daily expenses, so we decided that in the morning, we'd sell produce at the market; after that, we'd work in the studio until the end of the day. After six months, we realized we could definitely get by, but the studio wasn't growing either! If we just get by, things might not pick up at all, so we decided it's time to make a bold move.
It might work out, or it might not. What's important is that we've eliminated distractions so that we can commit to what we love.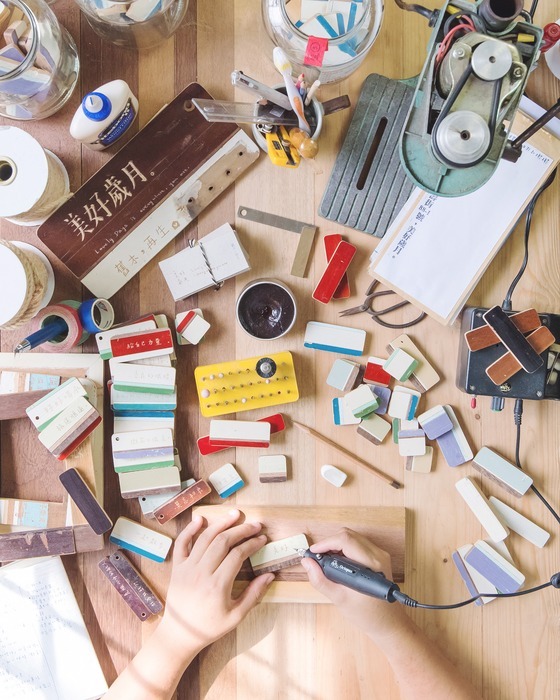 3. Please offer some words of wisdom to up-and-coming designers.
Ippon: I think building your own brand and opening your own studio demands a very strong style and unique personality. It would be best if you could completely differentiate yourself. If not—perhaps you have similar concepts or use similar materials as other artists—it's even more important to let your own style shine. Figuring that out is difficult, so we're thankful to have found our own direction.
Creativity comes from the soul. It would be unfortunate if profitability end up being the sole purpose.
Piggy: When it comes to creative work, I advise not to think about profit at the beginning because it would limit you, and you would end up a crowd pleaser. We make these carvings simply to share the beauty of reclaimed wood and positive attitude, because this is how we connect people and make them unique. We did think about competition, but the more we thought about it, the less it seemed like a problem; because of course we'd wish success for those who shared our vision!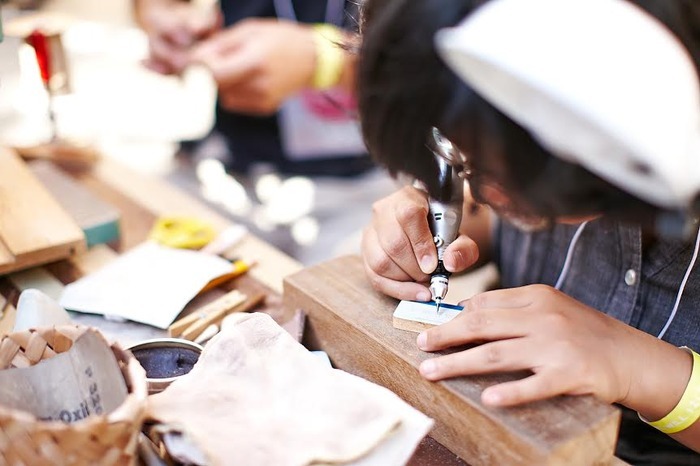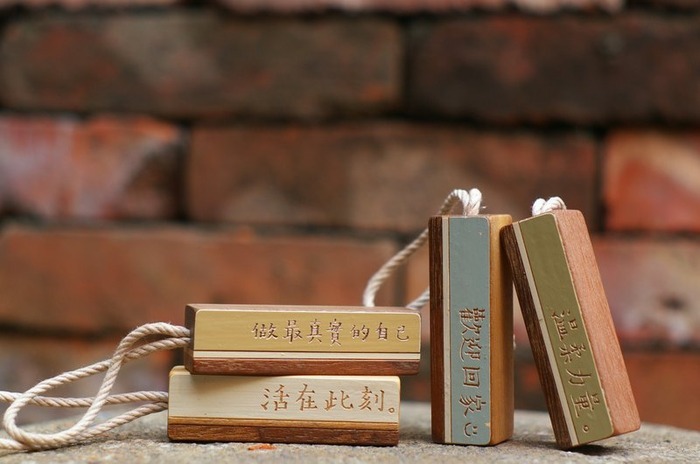 4. Why did you choose to sell on Pinkoi?
We choose Pinkoi because it's such a warm and friendly environment! If I came across the site for the first time, it would attract me to keep browsing and discover more.
5. How did your brand grow after joining Pinkoi?
All orders came through facebook before we joined Pinkoi. Because we only take custom orders, so we developed a routine to make the process efficient: we'd first give customers an image gallery for reference, have them tell us what they want, and then have a long discussion with each customer. After joining Pinkoi, we were insanely relieved. They take care of everything from tracking and collecting payment to preparing package slips; we couldn't believe how easy it became.
This saved us a tremendous amount of time and helped speed up the process. Now we can focus entirely on the creative work!
We often hear people whisper, "I've seen them...they're from Pinkoi!" at craft fairs. We'd look up and say, "Yep, we're sorta famous." Pinkoi really brought us more visitors!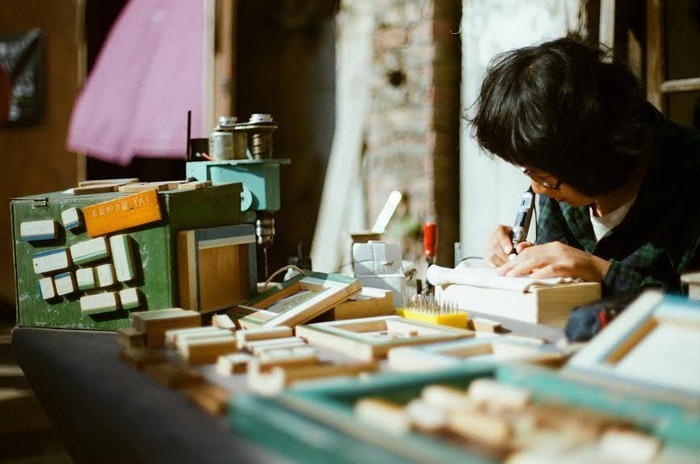 6. What would you like to say to the Pinkoi community?
Doing business on Pinkoi is personal and genuine. Maybe it's the Pinkoi vibe—customers are sweet and gentle, they are generous with compliments, and are never shy with encouragement. We only experience respect, positivity, and kindness on Pinkoi. That's why we treat our work seriously and give back with equal respect.
Read more about Featured Shops and Designtrepreneurs!
► ► ► Designtrepreneur | Daughter 

► ► ► Designtrepreneur | Liqrun Design Studios 

► ► ► Featured Shop | Earth.er
We at Pinkoi always cite the bloggers, designers, and content creators whose ideas we post. Any missing credit is unintentional and will be corrected upon notice. If you wish to share our content for personal use, please do so under these conditions:
Give Pinkoi credit and include a direct link to Pinkoi.com.
Must stay true to the original article; no word, picture, video and logo can be altered or added.
Read full ethics policy