Designtrepreneur | Liqrun Design Studio
Pinkoi is Asia's leading marketplace for buying and selling independent design. Discover beautiful design products to decorate your lifestyle. Whether you're buying for yourself or someone special, Pinkoi is the ultimate gift shop for buying unique presents!
 We want our style to live up to our brand name – mindful of nature and sustainability.
A simple, pure, and enduring quality comes alive in every piece of leather good produced by designers James and Sen. Their beliefs are communicated through the brand Liqrun Design Studio, and entices anyone who's seen or touched their leather designs to fall in love. As full-time designers, they also passionate and take great pride in their roles.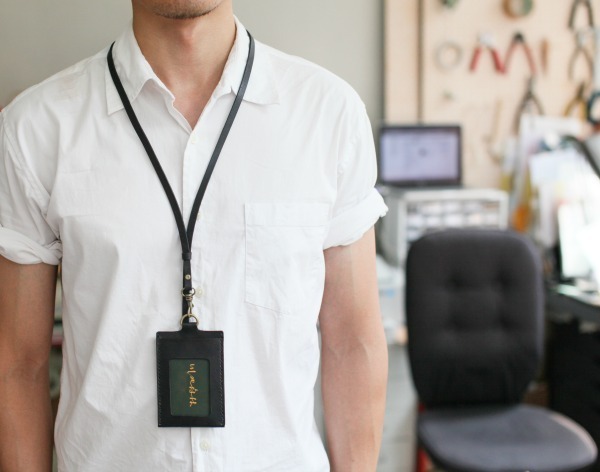 Before establishing Liqrun, James worked in the fashion and creative industries, and was involved in product development for shoes and clothing merchandise. He also did work with color psychology, and did videography and photography for art performances. As for Sen, his experiences range from being a pub singer, building an online marketplace, being a project manager to being a freelance translator. The diverse duo forged a friendship through the mutual passion for design and creative pursuits. They play their talents well and complement each other.
Liqrun's story began from a living room. James was using spare time to customize curtains for friends, mend clothing, and make leather goods as gifts for family. Because he occasionally sold them online, he asked Sen to help him with product photography and also double as his model. Because of his sales experience and passion for leather goods, Sen put James products on an international online marketplace, and surprisingly came their first Finnish customer! Who would have thought an unexpected partnership led to positive testimonials from around the world? They began to focus on developing leather goods, learning new techniques, and eventually turned this part time pursuit to their full time job. Now, they can call themselves professional leather craftsmen.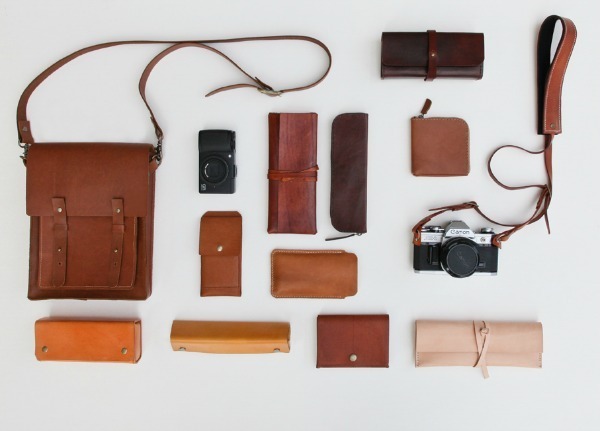 How do James and Sen feel about this crazy journey turning their hobby into a career? Let's learn more about their stories and what they have to share.
1. When did you choose design as your career? What motivates you to continue this path?
Over the years, we've worked in office and other types of jobs. After all the experiences and experiments from the past years, we are now confident to say that entrepreneurship, design, and creative work is the right direction for us. Especially having learned about handcrafted leather and vegetable tanned leather, which we found to be the most versatile material with relatively few constraints. Since then, we have been committed to our own brand.
After working on hundreds of customized orders, we've realized that fulfilling the clients' requests and hearing positive feedback from them are the greatest things that motivates us.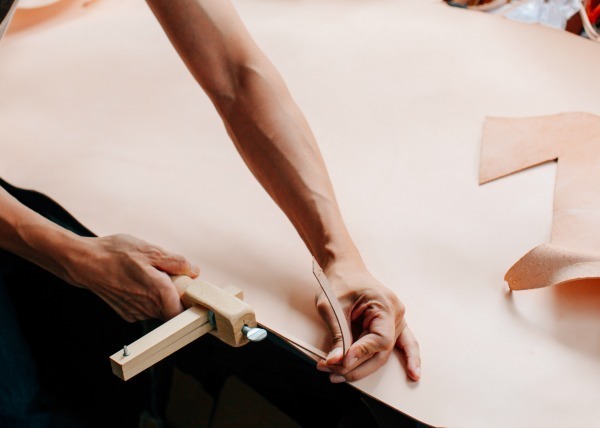 2. What's the greatest fulfillment of running your own business?
The greatest fulfillment is knowing that our productions not only meet the clients' needs, but also solved a problem for them, or even fulfilled a wish. Even if the process was difficult and took longer than expected, getting positive feedback from them always kept us going. The greatest fulfillment comes from:
Creating something from scratch, brainstorming and communicating everything from drafting concepts to working out the nuts and bolts of execution.
Difficulties in the process are inevitable, but the reward is so much greater than that. It's not just the positive feedback that motivates us. Knowing there are room for improvements, figuring out what adjustments and direction to go for—these all motivate us to create better designs.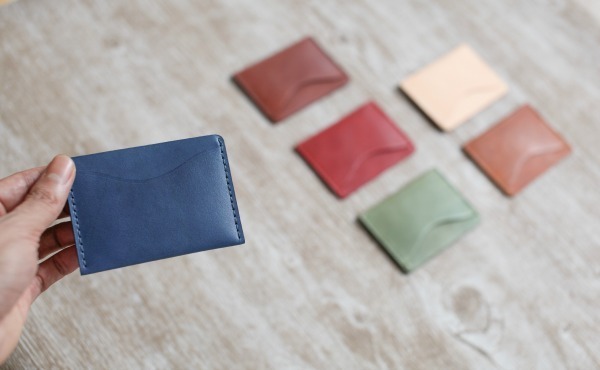 3. What is the biggest challenge you've faced so far?
The Popup Goodie partnership with Pinkoi in September, 2014 was the biggest challenge we've faced so far. Our work is an intensive process of working with cowhide: deciding the layout, cutting, punching, stitching, etc. We couldn't estimate how many orders Popup Goodie would bring. When hundreds came within a week, we were tested our limits to respond fast. We had to make them in batches, update customers with shipping dates, and go buy materials that ran out. We need to juggle all these in the most efficient way possible. For the entire month, we were working late everyday and taking the last metro home. Although some deliveries had to be delayed, most Pinkoi customers were willing to communicate and agreed to wait. They even still gave us positive reviews. It was a memorable challenge.
We became aware that our brand still has a lot of potential and improvements to be made.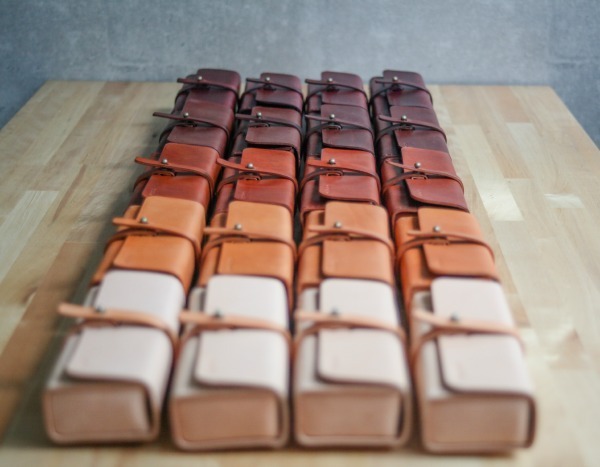 4. Please give up-and-coming designers some words of wisdom.
Being yourself is important, but not the only thing that matters.
This is especially true for those wanting to start a business. Design is not enough. You need to consider all aspects of running a business. Discover and learn from all kinds of experiences, so you can grow a broader perspective. It will help you come up with better solutions when surprises pop up. If you had to work elsewhere to gather funds for your own venture, or if you're doing work you don't enjoy, please don't get anxious, because there are valuable lessons in every environment. As long as you know what you want and work towards your goal, even if it's a rough start, you'll realize those experiences (read more Designtrepreneur stories) didn't go to waste.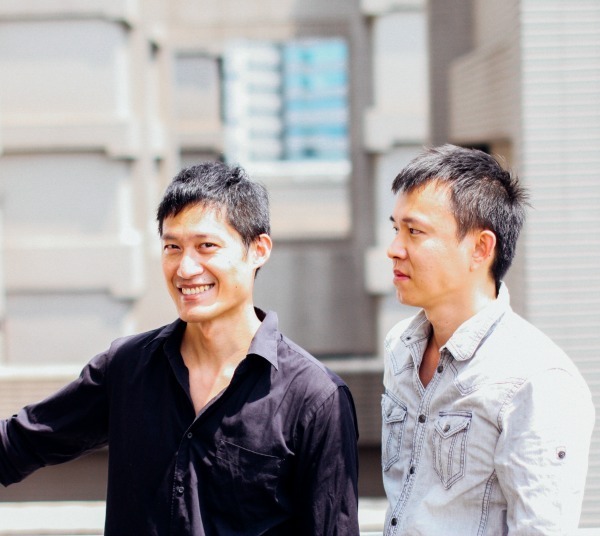 5. Why did you choose to sell on Pinkoi?
Pinkoi is a meeting place for a great variety of designers and people looking to buy quality design. We joined Pinkoi because of its majority of handcrafted items, and the shopping interface is just beautiful. Later on we found these aspects contribute to our brand promotion a lot. Besides having its niche market, Pinkoi is unique because it creates a three-way interaction between Pinkoi, the designers and customers which is basically our product development process. Most of our products came out of fully understanding the needs and stories of our customers. Their feedback sometimes even improve our designs. The diverse marketing campaigns on Pinkoi inspire us and engages the customers as well. We often design or make adjustments in response to these different campaigns.
Pinkoi is a space full of designers and customers open to genuine conversations and relationships. It's in this way that they differentiate from other online marketplaces.
Customers can message designers directly on Pinkoi with any questions. Pinkoi customers usually ask for minor adjustments (such as color, size, and other details) and we're happy to customize the designs for them. These interaction don't just help us fulfill their needs and grow our business, but also create more positive feedback which, again, moves us forward.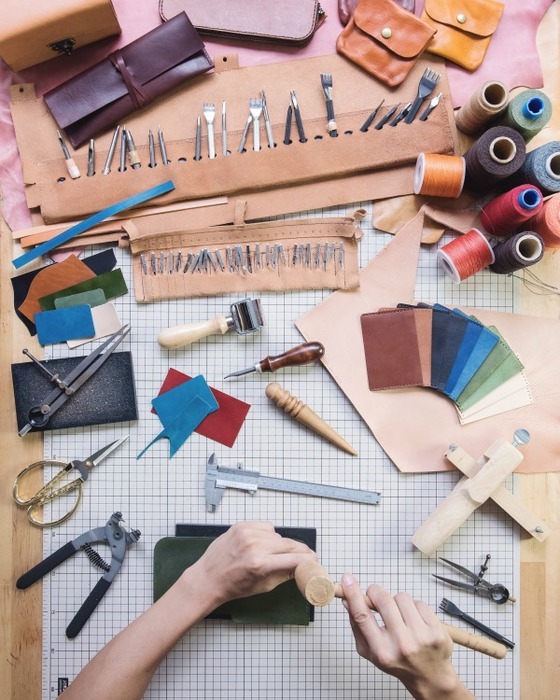 6. How did your brand grow after joining Pinkoi?
When Liqrun first started, we put the same products on other Taiwanese online marketplaces, and our designs drowned in the sea of products. But after joining Pinkoi, many products have grown to the hottest commodities and we developed product lines one after another. Partnership and Pinkoi campaigns also helped us grow sustainable sales and followers.
Steady sales growth was the reason we felt comfortable committing to the business full-time. It proved that Pinkoi really is the shopping destination for great designs.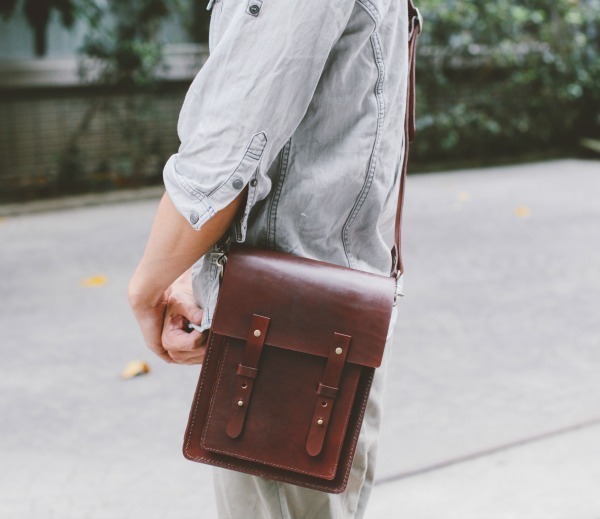 7. What would you like to say to the Pinkoi community?
Pinkoi makes dreams come true, no matter how small they are. We wish Pinkoi continues to grow and excel! 
Read more about Featured Shops and Designtrepreneurs!
► ► ► Designtrepreneur | Daughter 
► ► ► Featured Shop | +10 Socks 
► ► ► Featured Shop | Earth.er
We at Pinkoi always cite the bloggers, designers, and content creators whose ideas we post. Any missing credit is unintentional and will be corrected upon notice. If you wish to share our content for personal use, please do so under these conditions:
Give Pinkoi credit and include a direct link to Pinkoi.com.
Must stay true to the original article; no word, picture, video and logo can be altered or added.
Read full ethics policy