2015 TGHFF Special Feature | Of colors: Love & Peace
Pinkoi is Asia's leading marketplace for buying and selling independent design. Discover beautiful design products to decorate your lifestyle. Whether you're buying for yourself or someone special, Pinkoi is the ultimate gift shop for buying unique presents!
The Taipei Golden Horse Film Festival is here! <2015 TGHFF Special Feature> is Pinkoi Zine's very own watchlist written for design and film fanatics. TGHFF runs between 11/5~11/26 and is Taiwan's most influential film festival. To celebrate, every Wednesday and Friday we'll introduce you a Golden Horse film in one of the three themes: Of Cities, Of People, and Of Colors. Tune in and join Pinkoi Zine celebrating TGHFF!
Today, let's dive into the magical colors of <Love & Peace>, a fantasy film directed by Japanese filmmaker Sion Sono!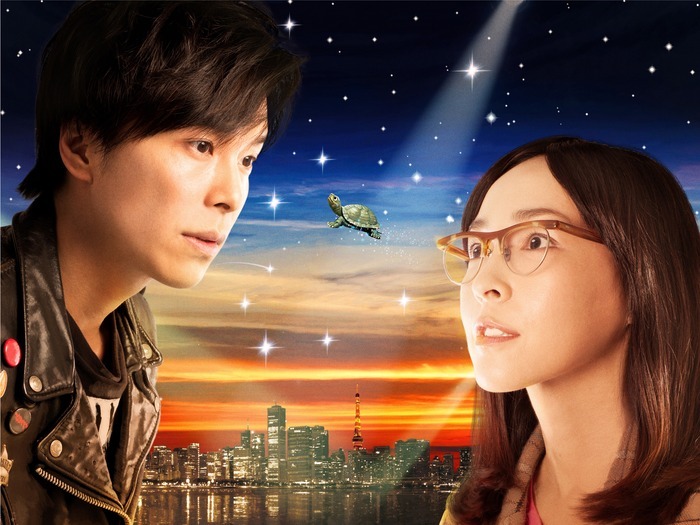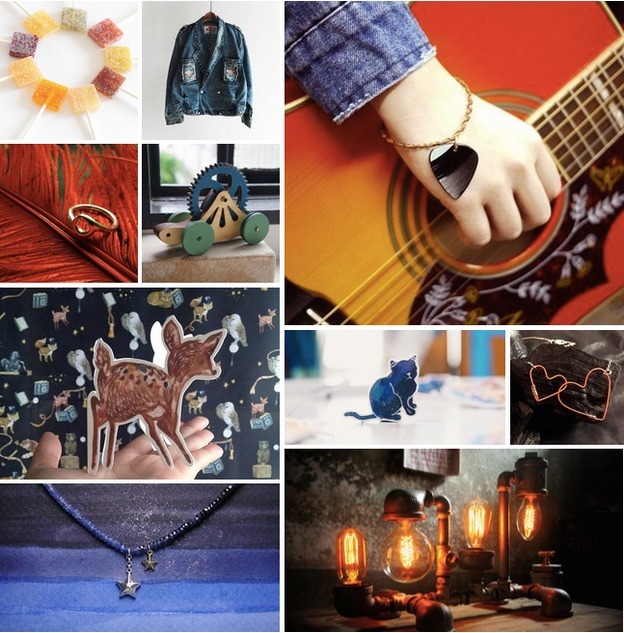 Nerdy Ryoichi has long given up his rock n' roll dreams and is now living a miserable life constantly being bullied by his coworkers at a musical instrument store. One day, he fell in love with co-worker Yuko (Kumiko Aso) and bought a pet turtle. Since then, his life was changed forever.
With splashes of colors and emotional outbursts, <Love & Peace> tells the moral dilemmas of pursuing a dream. In this film, Sion Sono chose traditional puppets over special effects to create Toy Story-esque wonders that are realistic, bizarre, and touching.
Ryoichi's Red Wig and Guitar Hero Dreams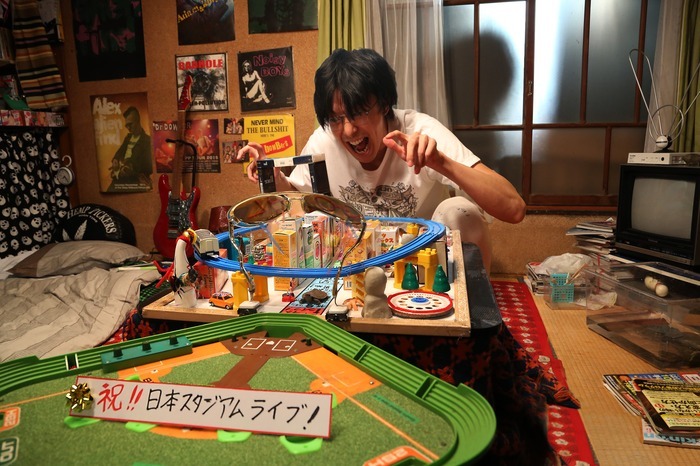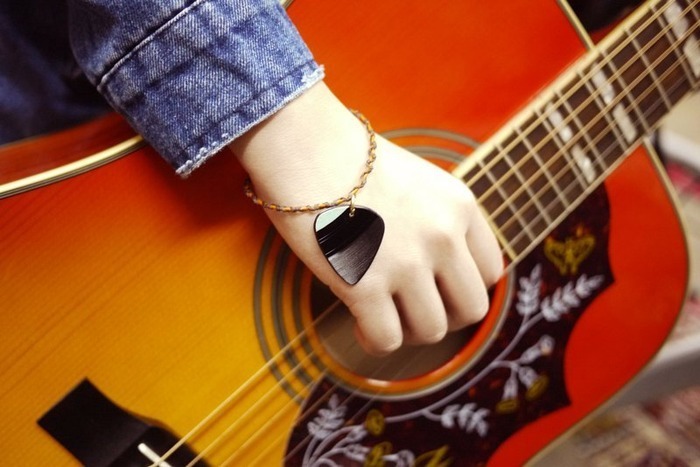 Guitar Pick Bracelet from LUMDUMS
In the beginning, Ryoichi was portrayed as a typical loser in the Japanese society: always in the same dirty clothes, apologetic and taunted by his co-workers. It seemed that he has given himself up and no one has any sympathy for him.
But once he got home, we saw Ryoichi became a totally different person. He threw on a red wig and a glittering glam rock jacket, wrote his songs and performed to pet turtle Pika. "This is the real me, Pika!" He said. "I'm like the tip of an iceberg—the biggest part of me is underwater!"
A Green Turtle with a Big Heart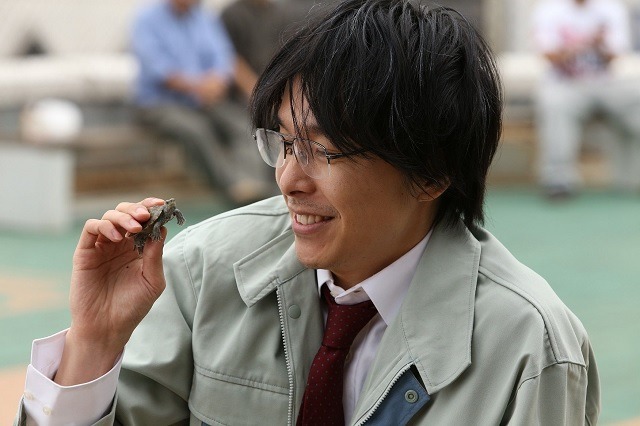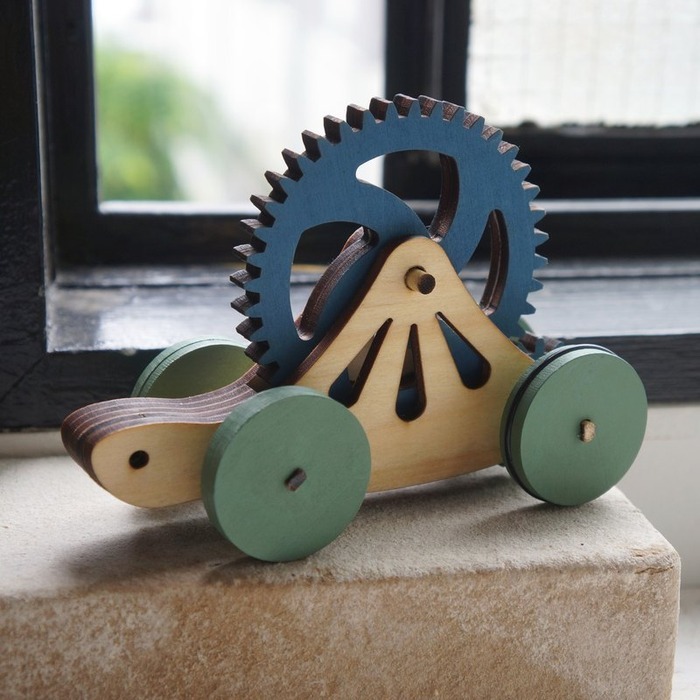 Turtle Toy Car from Zoo Co.
Turtle Pika played important roles in <Love & Peace>. Pika inspired Ryoichi to make changes, and remained faithful to Ryoichi from beginning to end. This tiny turtle was the positive energy supporting Ryoichi, and a wise mentor to all of us, too.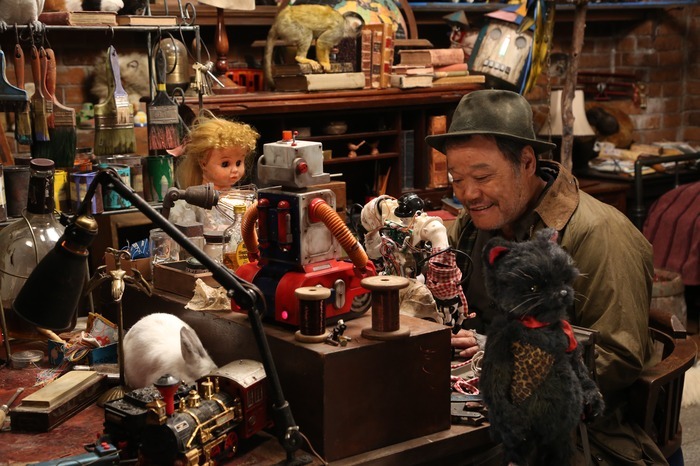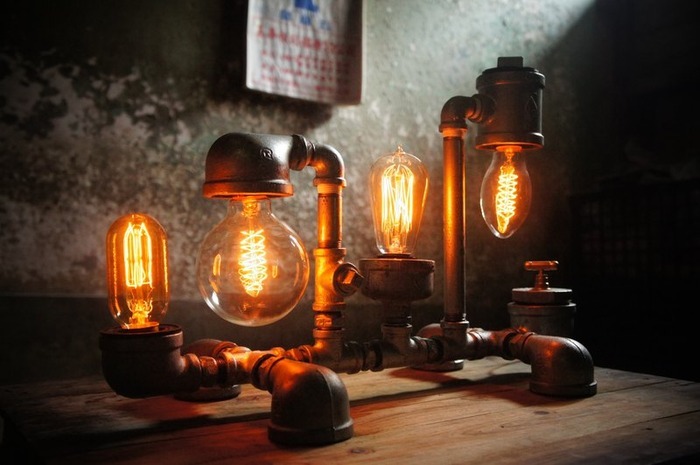 Plumbing Pipe Light from Edison Industry
When Pika came to the dark sewers, both its own life and Ryoichi's life were changed. The fantasy adventure began when Pika discovered the Lost and Found Heaven, where a kind grandpa (Toshiyuki Nishida) and abandoned toys lived together like a family. There, Pika met a sentimental doll, a cynical black cat, an outgoing robot and many pet puppies and bunnies longing to return home.
We often think of the sewers as a dark and dirty place, but it's actually one of the warmest, coziest place in the movie. In fact, this reflects how the real world is like: even in the cold, harsh reality, there is always a place for kindness; and in this movie, the glowing toy kingdom is that place.
Glitters & Gold and the Missing Piece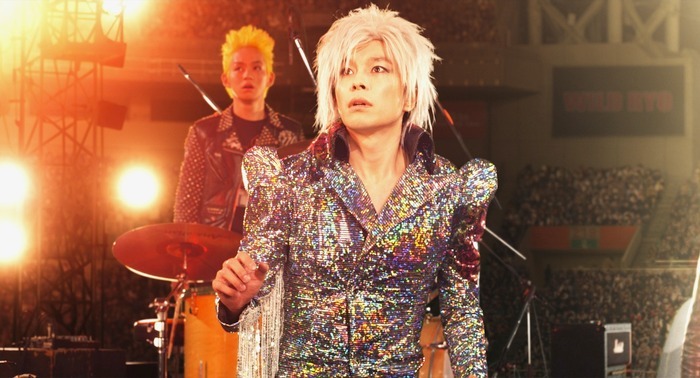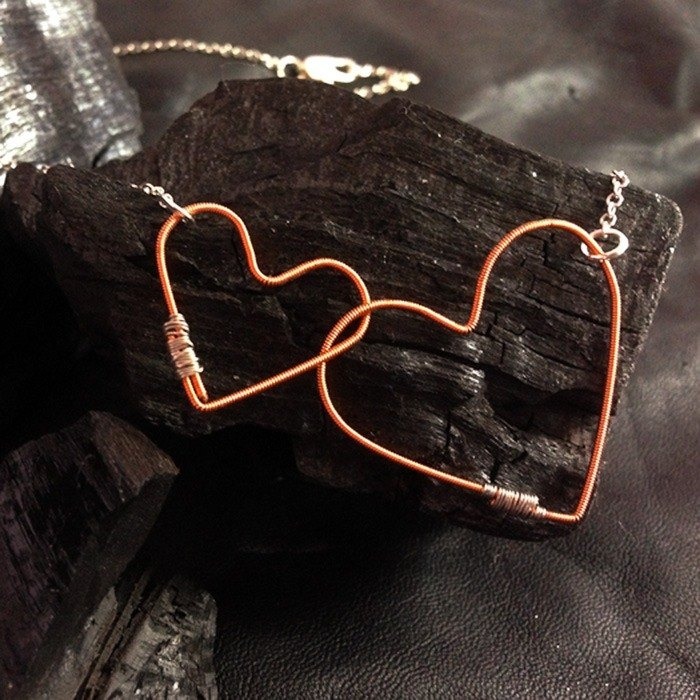 Guitar String Double Heart Necklace from Good Old String
The film is titled after Ryoichi's hit song, <Love & Peace>. Indeed, love was in the air all across the movie: Ryoichi's feelings for Yuko, Pika's love for its owner Ryoichi, Grandpa's love for the abandoned toys, and even the fans' admiration for Ryoichi.
Every one of us long for truth, love, and peace, but nobody is perfect, and reality often strikes us hard. How can we remain brave and open ourselves to love and dreams, at the same time staying true to ourselves? 
<Love & Peace> brought us to tears. While the morals of the story is simple, they touched our hearts because the visuals and music of the movie came together with the story so perfectly. With his bold visual style and a catchy theme song, Sion Sono delivered a wonderful movie about morality, beliefs and relationships through pop rock culture.
If you have dreams and passions burning inside your heart, you should join us for a good laugh and some tears with <Love & Peace>!
Taipei Golden Horse Film Festival Dates: 11/5-11/26/2015
Visit 2015 TGHFF Official Website
Read from Pinkoi Zine 2015 TGHFF Special Feature:
► ► ► 2015 TGHFF Special Feature | Opening Film: Distance
► ► ► 2015 TGHFF Special Feature | Of Cities: Before We Go
► ► ► 2015 TGHFF Special Feature | Of Cities: Two Friends
Image Source: TGHFF Executive Committee, PopOptiq
We at Pinkoi always cite the bloggers, designers, and content creators whose ideas we post. Any missing credit is unintentional and will be corrected upon notice. If you wish to share our content for personal use, please do so under these conditions:
Give Pinkoi credit and include a direct link to Pinkoi.com.
Must stay true to the original article; no word, picture, video and logo can be altered or added.
Read full ethics policy