Featured Shop | röyksopp gakkai
Pinkoi is Asia's leading marketplace for buying and selling independent design. Discover beautiful design products to decorate your lifestyle. Whether you're buying for yourself or someone special, Pinkoi is the ultimate gift shop for buying unique presents!
Imagine a world where Scandinavian fairy tales meet Japanese pop culture in the Shōwa period, and Asian teens meet Victorian illustration: this is the magical world of röyksopp gakkai, a Hong Kong fashion brand which even Lady Gaga wore. Let's sit down with Brun, the founder of röyksopp gakkai, to find out what stories lie behind.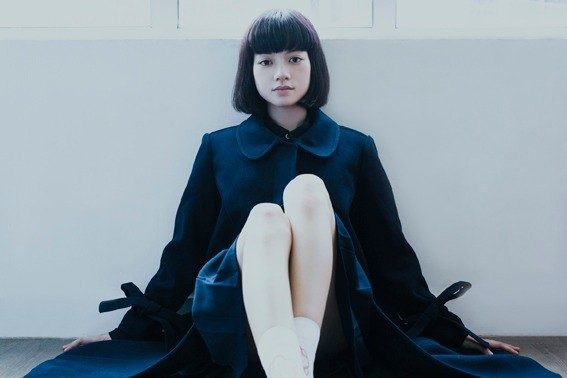 1. Tell us about yourself.
I am Brun Chan, the founder of röyksopp gakkai, and here are some of the things I love:
Japanese culture: I am fascinated by the Shōwa era. It was an inventive period where people were curious and had unique aesthetics, and their imagination about the future is intriguing.

Vintage drawings (of insects, plants and human anatomy) and portraits: I'm not exaggerating: I love everything vintage, especially illustrations and photographs. Back then, photography was new, emerging technology, but those cutting-edge photos are now old, faded prints… They are my obsession.

Dolls and Scandinavian fairy tales: I've always believed that figures come to life when I'm not around. Fairy tales are beautiful, and I'm particularly fond of the worldview of Scandinavian fairy tales. Those stories inspire and nurture me.

Girl's club: there are 6 of us and we are very close. Although we have different personalities and dreams, we're deeply bonded by similar worldviews and aesthetics. Our matching short hair and white outfits make a strong impression too. Sometimes we understood each other without a word, and sometimes we surprise each other with new ideas.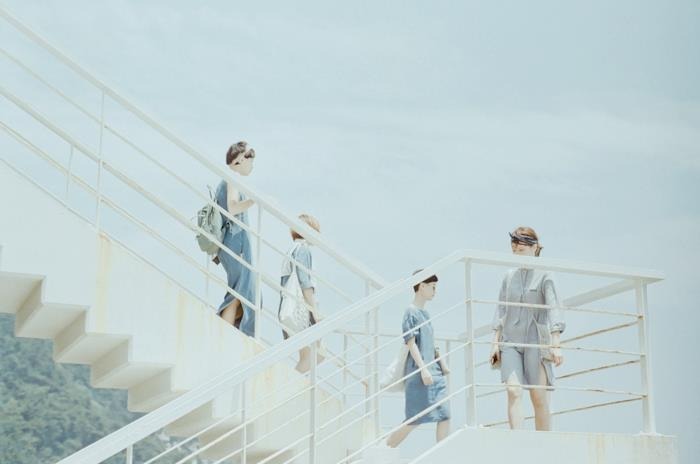 2. Tell us what your dreams are and where röyksopp gakkai comes in.
Since I was a girl, I've been dreaming of having my own brand so I can sell my designs and run fashion shows all over the world.
Röyksopp" means "mushroom" in Norwegian, and "gakkai" is Japanese for "society." So we're  "mushroom society." I think it describes us better than "fashion brand" does, because our activities are so diverse, ranging from styling, production design, art direction to artist collaborations. We've worked with photographer Miss Bean, illustrator Sarene Chan, and designer Sunny Wong, to name a few. We're deeply committed to organizing events and sharing knowledge, like members of a community do.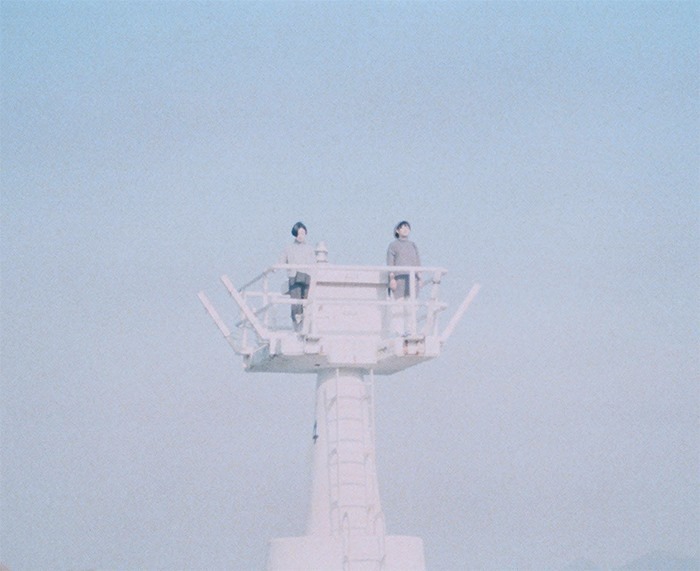 3. What does design mean to you? Why did you become a designer?
Good design makes people think differently. Good design is a combination of strong values, clear intentions, and your true self.
I've been passionate about fashion and illustration since childhood. I studied visual arts in middle school, and fashion design in college with a focus on knitwear. During my last year, I was trying to push my thesis project further and surprisingly, a Polish magazine called thisispaper covered it. The exposure got us more and more press, and even Lady Gaga one of our pieces in her public appearance. Later on, we did a pop-up with Bunkaya Zakkaten (a Japanese zakka shop in Hong Kong) and since then, röyksopp gakkai sprang alive. With close friends rooting for us, we finally established röyksopp gakkai as a full-time commitment.
4. Did Lady Gaga wearing your piece affect the brand in any way?
The neck cuff Lady Gaga wore was from my thesis project. When her stylists inquired us through email, they didn't reveal their identity and I was daydreaming it was Lady Gaga. And it was! I couldn't believe it!
Ever since Lady Gaga wore the piece in public, we've received a lot of press and inquiries—from boutiques in Paris, an online store based in Spain, as well as fashion and art magazines. Instead of reacting to outside opinions, however, we lead the brand based on our own beliefs and decisions. From this experience, I really learned that hard work will eventually reap rewards, so don't be afraid to work harder than others.
Now, people recognizes röyksopp gakkai as the brand that Lady Gaga has worn!"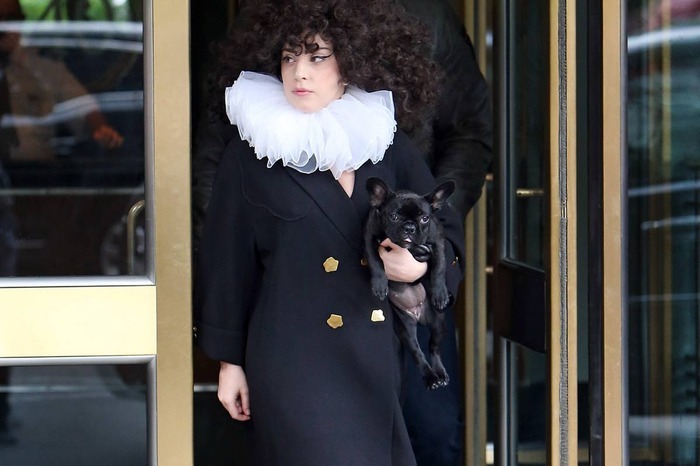 5. What inspires you?
Every woman was once a little girl, and I believe that little girl never left. So while I aim for simplicity, I also put in fairy tale elements in details like the silhouette or the choice of materials. The transition from girlhood to womanhood and their coexistence is the common theme throughout every season.
I'm inspired by the things I love—vintage postcards, handwritings, illustrations of little boys and girls—they mesmerize me and you'll find traces of Victorian children's clothing in my design. Vintage botanical, animal and human anatomy prints as well as picture books, old films and music all inspire me in different ways.
6. How do you deal with dry spells?
If I hit a dry spell, I'd usually stop working and go to a cafe with music playing, or head outdoors with a friend or two. If I'm staying in the studio, I'd play a new DVD—it clears my mind too.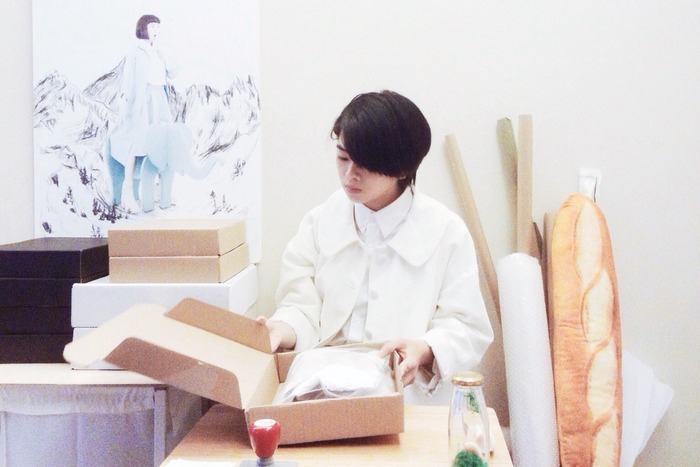 7. How will röyksopp gakkai make a difference?
I live by the motto: "To be a better person; to make a better world."
Everything starts from within. I strive to be a better person, and then strive for a better röyksopp gakkai: cultures and worldviews combined into a fashion experience.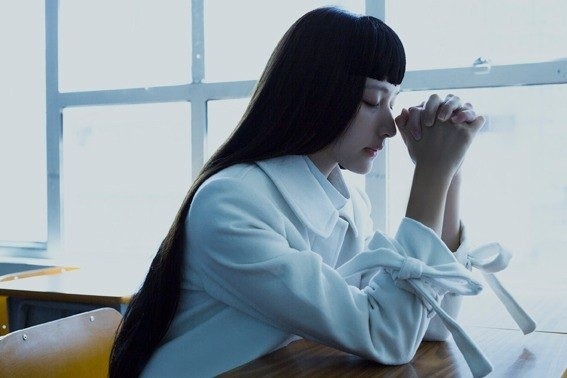 8. How would you describe röyksopp gakkai in 3 words?
Dark fairytales: our pieces remind people of vintage paper dolls and toys—dark and gothic, but in a lighthearted way.

Vintage: our silhouettes are inspired by children's clothing of 18th and 19th century Europe.

Simplicity: we refine the structure and details until all that is left was necessary.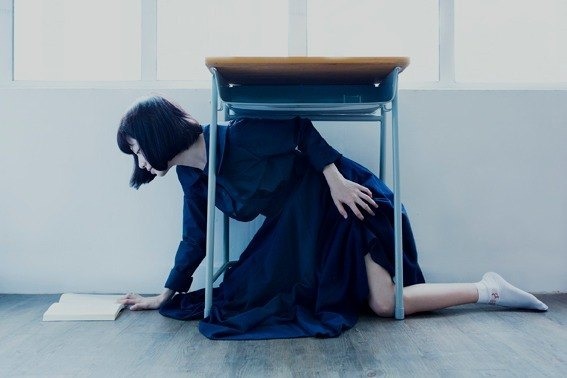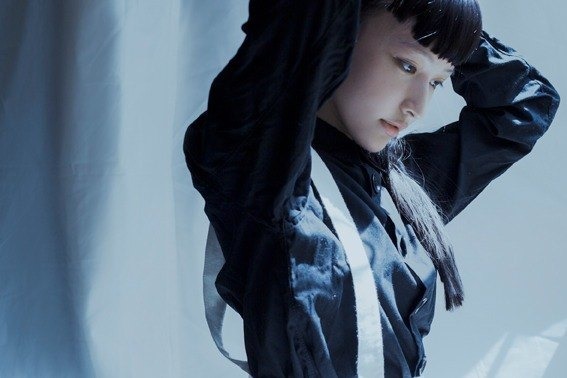 9. What do you like about Pinkoi?
We like Pinkoi because its diverse and unique designs inspire us. It's a place where independent designers from different communities gather—and we get to interact with a lot of our Taiwanese fans on Pinkoi!
10. Please offer some words of wisdom to up-and-coming designers.
Don't be afraid to live your own beliefs, and don't be afraid of not fitting in. Take your dreams into your own hands: make things happen and keep pushing until you achieve it.
More Featured Shops and Designtrepreneurs:
► ► ► Chiao's Mini Showroom: Discover Taiwanese monsters and yaoguai
► ► ► Hanamikoji: Stroll through Kyoto and read their entrepreneurial story
► ► ► EARTH.er: Find out how this HK brand makes design a social responsibility
We at Pinkoi always cite the bloggers, designers, and content creators whose ideas we post. Any missing credit is unintentional and will be corrected upon notice. If you wish to share our content for personal use, please do so under these conditions:
Give Pinkoi credit and include a direct link to Pinkoi.com.
Must stay true to the original article; no word, picture, video and logo can be altered or added.
Read full ethics policy